Harvest Home, Music of Traditional Cultures, June 6, July 25, August 29

Multiple Dates
Event Details
Harvest Home: Music of Traditional Cultures: 8:00 PM


Harvest Home is a monthly series of concerts performed by musicians who have immersed themselves in traditional music and achieved acclaim and  recognition as 'Tradition Bearers' in their respective fields.
June 6th Concert -  George Balderose and Richard Hughes - 8:00 PM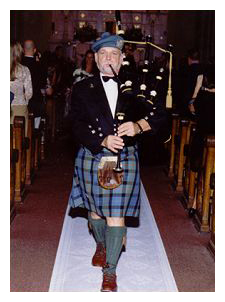 George Balderose over the last 30 years has studied with many of the world's great Scottish piping masters. He is the founder of the Balmoral School of Piping, the foremost summer school in the USA for the learning of the bagpipes. In 1981 he received the degree of "Senior Piper" from the College of Piping, Glasgow, Scotland. As a competitor George has won the Grade I trophy at the Ligonier Highland Games four times, three consecutively. During the 1990's he performed as a soloist at the Metropolitan Museum of Art in New York City, Carnegie Music Hall in Pittsburgh, and three times as a guest artist in concert with the Pittsburgh Symphony at Heinz Hall.
A New York Times reviewer described George as having a "virtuoso's gift" and in the words of another he is a "virtuosic piper". Since 1975 he has performed at numerous concerts, festivals, and many other occasions. His piping has been recorded on: Dewar's Bagpipe Festival at the Knitting Factory; w/ Road to the Isles: The Way Home, & Garden of Daisies; w/organist Ed Norman: Confluence: Music with the Highland Bagpipe and Organ; w/ L.E. McCullough, Ernie Hawkins: A Celtic Christmas. In 2013 George authored The Balmoral Collection of Hymns Arranged for the Highland Bagpipe, and a CD of organ and bagpipe music entitled Confluence, both published by the Balmoral School of Highland Piping, Inc.
Each November George and the Balmoral School produce the Balmoral Classic, featuring the US Junior Solo Bagpiping and Snare Drumming Championships in Pittsburgh, Pennsylvania.
Richard Hughes began performing traditional Irish folk music on the wooden flute and tin whistle over 50 years ago, playing for Irish dances as a teenager in Pittsburgh, PA. His song repertoire includes old and new songs from Celtic traditions around the world: ballads, sea shanties, humorous songs, love songs, songs of sheep shearing, railroads and more. His singing is a celebration of traditional working life and recreates a living history of human spirit in the process. Richard also plays a Concert D wooden flute made by Patrick Olwell (recognized by professional Irish style flute players as one of the world's most reknowned makers of Irish flutes), and guitar (a Martin SOM45)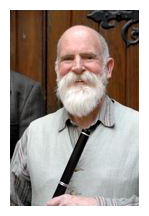 Over the years Richard has performed with Samuel Hazo and Ann Burnham for the International Poetry Forum, the Pennsylvania Council on the Arts, The Pittsburgh Wind Symphony (with, and by invitation of, David Amram), and numerous national and regional festivals and venues. Richard can also be heard on the Rounder records re-issue of Light Through the Leaves, the first (1983) anthology of traditional Irish music in America on wind instruments (Rounder 6014), and The Way Home (Music Tree 1011) and Garden of Daisies (Music Tree 1012) with Road to the Isles.
---
Friday, July 25th Concert - Ernie Hawkins, the Great Blues and Ragtime Guitar Player - 8:00 PM-10:00PM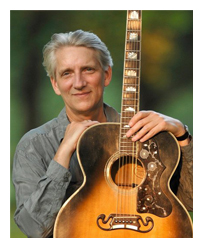 For many years Ernie Hawkins has been playing concerts, clubs, blues and folk festivals, workshops, colleges, museums, parties, fist fights and millennium celebrations in the United States, Canada, Japan and Europe and at every stop in the road from A Prairie Home Companion to Antone's to the Madrid Jazz Festival. He has played with blues greats such as Son House, Mance Lipscomb, Fred McDowell, Jim Brewer, Rev. Gary Davis and many others.
Ernest Leroy Hawkins was born in Pittsburgh PA in 1947. In the '50's he had a paper route, a beagle and a Roy Rodgers harmonica (which he still has somewhere).
He first learned country guitar, mandolin, banjo and bones from a guy named Pete who worked on his Uncle's farm. Pete had come up playing with the Lilly Brothers and had rambled around the country - taking a 30-year detour down whisky lane that landed him in a cabin on the farm as property caretaker...and becoming a primary musical mentor to Ernie.

Ernie was already playing blues as a teenager when he heard a fellow passing through town play Gary Davis' "Let Us Get Together". He was hooked then and forever on country blues and ragtime guitar...and players like Davis, Blind Willie McTell, Blind Blake, Willie Johnson, Skip James, John Hurt, Leadbelly...

Right after high school, Ernie moved to New York City with only one purpose - to track down and study with Rev. Gary Davis. In '69 he moved back home, enrolled in the University of Pittsburgh and earned a degree in philosophy. During this time, Ernie played with Niles Jones, a blues player living in the city and "rediscovered" in the '90's as Guitar Gabriel.

In 1973 Ernie moved to Dallas for graduate school and earned a Ph.D. in phenomenological psychology. Again he managed to find the blues scene and hooked up with players all over the southwest - learning some Lemon Jefferson, Funny Papa Smith, Henry Thomas and Lightnin' Hopkins. So, with Ph.D. in hand, Ernie wandered back into music.

In the early '80's he recorded his first solo album of ragtime guitar," Ragtime Signatures". His second CD "Blues Advice" was dedicated to the memory of his teacher, Reverend Gary Davis on the occasion of the centennial of his birth. The CD includes three songs taught to Ernie by Davis: "Penitentiary Blues", "Florida Blues" and "Will There Be Stars in My Crown" that have never been previously recorded. Ernie's third CD "Bluesified" regularly plays in the preemie and chemo units of a Pittsburgh hospital where it is considered an integral part of the healing process. "Mean Little Poodle" was Editor's Choice in Acoustic Guitar magazine. Ernie's latest CD "Rags & Bones" has been declared by many to be his best.
For ten years he played electric guitar with the Blue Bombers, one of Pittsburgh's favorite R&B bands. Instructional videos on Lightnin' Hopkins, Blind Willie McTell, Mance Lipscomb, Rev. Gary Davis and guitar theory are available for purchase from this website. Ernie has taught at most of the major guitar camps in the world.
Ernie has been featured in SingOUT!, Fingerstyle Guitar, Dirty Linen, Acoustic Guitar, Blues Revue and Vintage Guitar magazines. He has appeared on "A Prairie Home Companion", "Mountain Stage" , "Woodsongs Old-Time Radio Hour" and XM radio. Ernie appears on Maria Muldaur's Grammy and Handy nominated and Indie Award winning album "Richland Woman Blues" and was the guitarist for the national support tour.

"Ernie Hawkins is an important link in the unbroken chain of blues and gospel artists. His guitaristry and love of the style is incomparable. From the Rev. Gary Davis into the future with his own style Ernie is one of the special ones!" Jorma Kaukonen
---
Friday, August 29th Concert - Born Old - 8:00 PM-10:00PM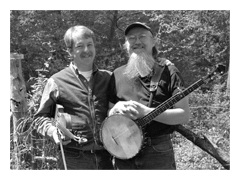 Born Old is Doug Van Gundy and Paul Gartner. Doug plays fiddle, guitar, harmonica, mandolin and vocals, and Paul anchors the music on banjo, fiddle, guitar and vocals. Both are blue-ribbon winners on their respective instruments. Paul is a two-time Ohio State clawhammer banjo champion, and took first in 2003 at the WV State Folk festival at Glenville. Doug took first place in banjo at the 2008 Randolph County fair, and is a two-time Ohio State fiddle champion. For 12 years they provided the music for the dance competition at the Appalachian String Band Festival, better known as Clifftop.
A typical set includes West Virginia fiddle tunes, and gems from the Golden Age of country music, from legends such as the Carter family and Uncle Dave Macon.
Born Old has appeared on "Mountain Stage," and at Marshall University, FestivALL, Shepherd University, Fort New Salem, West Virginia University, the Vandalia Gathering, Ohio University, Pittsburgh's Emerging Legend Series, the Edinboro (Pa.) Arts and Music Festival, New York City, Grand Ledge, Mich., Charlotte, N.C. and at square dances in West Virginia from Morgantown to Charleston and Dunmore to Huntington.
Born Old has also produced two recordings, "Born Old" and "Vintage Keys."
---
Sunday, November 16th Concert - Cape Breton Trio ~

Andrea Beaton, Dick Hensold & Tyson Chen

- 4:00 PM-6:00PM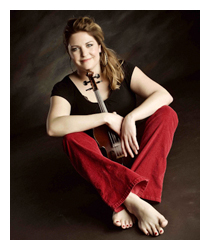 Andrea Beaton, "a powerful Cape Breton fiddler, composer and stepdancer", is one of the most accomplished and well-known fiddlers from the newest crop of Cape Breton musicians. Andrea Beaton comes from a long line of musicians, composers and dancers. She is an award-winning fiddler, tune composer and recording artist who is known for her powerful bow, the drive and swing of her timing and the crispness of her attack. She tours and teaches internationally and is in great demand as a teacher at music camps and fiddling/dancing workshops.
She has released 5 solo albums, one duo album with her father, Kinnon Beaton, and a book of her original tunes. she also recorded an album with her family "The Beaton family of Mabou" in 2007 for the Smithsonian Institute. Most of her solo albums were nominated for awards, and her 2010 CD, 'Branches' won the Canadian East Coast Music Awards (ECMA) "Instrumental Recording of the Year"
Andrea travels the globe, sharing her culture as well as exploring and writing contemporary tunes. Her music, dance and comical stories are sure to delight any audience. She learned her tradition from her family, but her music is at once her own, deeply rooted in the tradition of Cape Breton's Mabou Coal Mines.
"…Andrea Beaton is a force to be reckoned with, a powerful player with great technique and tremendous passion."
_ The Guardian, Charlottetown, Prince Edward Island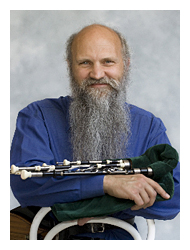 Dick Hensold will play Northumbrian smallpipes, reel pipes, and whistles (none of the bagpipes used in this concert are very loud). The leading Northumbrian smallpiper in North America, for the past 20 years Dick Hensold has performed and taught in England, Scotland, Japan, Canada, and across the United States. His solo CD Big Music for Northumbrian Smallpipes was released in 2007.
Although Dick Hensold has played a number of musical styles over the years, his first passion was early music. He got a Recorder major from Oberlin Conservatory, and worked with the Chicago Early Music Consort for a few years before he moved to Minnesota in 1984. There he played with the Lyra Concert Baroque Orchestra, performing about 15 different recorder concertos. He also played with Ex Machina, Circle of Sound, and did a few ad hoc programs on the St. Paul Early Music Series, the two most memorable of which were a program of lute and recorder music with lutenist Dirk Freymuth, and a baroque hurdy-gurdy program with masters of the 18th-century French hurdy-gurdy Claude Tailhades and Bob Green. He has also worked on a number of projects at the Children's Theater Company, The Guthrie, Theatre de la Jeune Lune, and others, on several of which he served as music director. One project, Ruth MacKenzie's Kalevala, released a CD on Northside Records in 1998.
Dick states that "Cape Breton fiddle tunes are really fun to play on Northumbrian smallpipes, since their style is inherently crisp and rhythmic, with similarities to the Northumbrian staccato style". His interest in the music of Cape Breton Island goes back 10 years or more, and At Celtfest 2005 (in British Columbia), he met Troy and Kenda MacGillivray from Antigonish, Nova Scotia, and was inspired both by their deep, effortless, and spirited virtuosity, and their comments and encouragement. Troy MacGillivray recorded one of his compositions later that year on his solo album.
He also had an opportunity to study with violinist David Greenberg and Highland piper John MacLean in Halifax (2005-present). In 2006 he received the highest honor awarded to independent artists in the upper Midwest region, the Bush Artist Fellowship, in the Traditional and Folk Arts category (the fellowship is from the [Archibald] Bush Foundation in St Paul; no relation to America's presidential dynasty). He used the grant for study and research, and for travel to Scotland, England, and Cape Breton Island, Nova Scotia. And also for buying more bagpipes!
"Dick Hensold is a master piper with an exquisite touch."
_ City Pages, Minneapolis, MN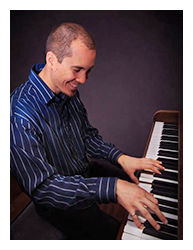 Joining Andrea and Dick will be Pianist Tyson Chen. Tyson is a freelance pianist, accompanist, and piano teacher based in Ottawa, Ontario and Cape Breton, Nova Scotia.
 
Tyson currently performs an eclectic mix of musical styles including Celtic, popular, classical, and jazz. He complements his performances by teaching workshops and private lessons with a focus on Cape Breton piano accompaniment. Audiences, musicians, and students are drawn to his vibrant piano performances, engaging personality, and professionalism.
 
He started playing classical piano at a young age, soon embracing many other solo and accompaniment piano styles, and studied classical and popular music in Ottawa, where he grew up, and at The Royal Conservatory of Music. Living in Mabou, Cape Breton In recent years, he has lived and breathed Celtic music in the heart of Cape Breton where he has become a popular piano accompanist among fiddlers. He is in demand at ceilidhs and dances all over the island due to his mastery of of the driving, intricate Cape Breton piano style.
 
His performances range from high-energy stage productions to intimate musical gatherings. He has played for international festivals, musical theatre, and cruise ships as well as square dances and ceilidhs, and community events.
Recent Performance Highlights 2012–2014

• American Folk Festival — Bangor ME
• Cape Breton Ceilidh, Square Dance, Workshops — Ottawa ON
• Celtic Colours International Festival — Cape Breton NS
• Canada & New England Cruise — Holland America Cruise Lines
• "The Weddin Dance" musical — Strathspey Place, Mabou NS
• "John Archie & Nellie" musical — Strathspey Place, Mabou NS
• "Ten Hands" concert — Strathspey Place, Mabou NS
• "Fiddles & Feet" concert — Strathspey Place, Mabou NS
• West Mabou & Glencoe Square Dances — Mabou NS
• Cape Breton Fiddle and Accompaniment Workshop — McDonalds Cors ON


______________________________________________________


Cape Breton Island, at the Eastern end of the Canadian maritime province of Nova Scotia, was settled about 200 years ago by some 50,000 Gaelic-speaking Scottish Highlanders. Because of the Highlanders' isolation, Cape Breton is believed to authentically preserve many aspects of 18th-century Highland Scots Gaelic culture, particularly its music and dance.

Organizer
The Four Directions, a 501c3 nonprofit Corporation, dedicated to the Arts, Creativity, Spirituality, Healing and Nature, is located in Gibsonia, Pennyvania, a 40 minute drive North from Pittsburgh. Situated on ten rural acres of terraced hillsides, it has three lovely spring-fed ponds and a blend of scenic woodlands, floriferous gardens and wild native pastures with historic and modern buildings and outdoor structures and ceremony places. The grounds are a tranquil place to walk, explore, meditate or converse whie attendin the Center's diverse offerings.

We offer a fascinating mix of creative experiences, self-discovery programs, art exhibits, participatory demonstrations, music and dance performances, meditative retreats, modalities in the healing arts, special events and ceremonies, deep interactive connections with nature and much more. Programs are led by remarkable artists and creators, healers, wisdom keepers, and personal growth guides, who inspire through a shared sense of playfulness and visionary ideas
Join our mailing list and download our brochure at our website:www.thefourdirections.org