Description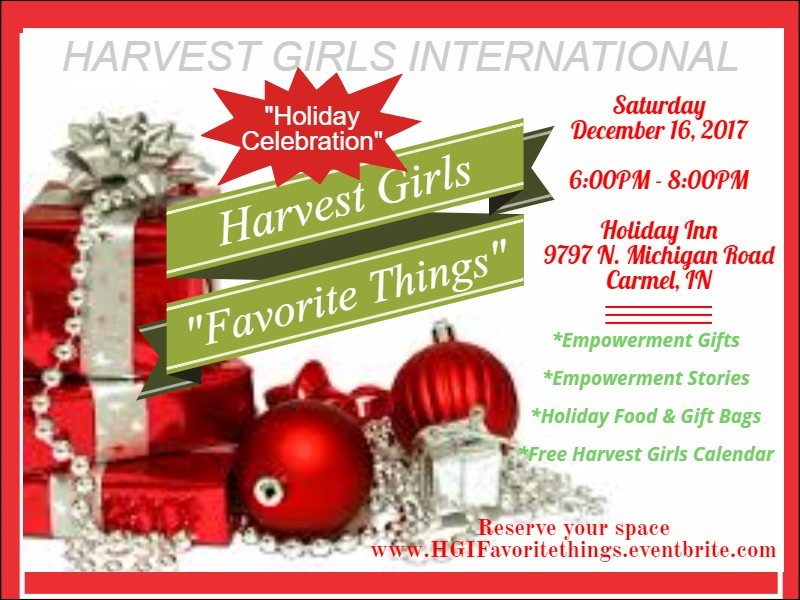 HARVEST GIRLS FAVORITE THINGS!
AN EMPOWERMENT CELEBRATION DESGINED TO CELEBRATE THE HOLIDAYS WITH EMPOWERMENT, FOOD, FUN AND GIFTS!!!!
*WOMEN WILL TELL EMPOWERMENT STORIES AS THEY PRESENT THEIR GIFTS.
*GIFTS WILL BE RAFFLED WITH ALL PROCEEDS GOING TO HARVEST GIRLS "ALL GIRLS MATTER" SELF ESTEEM ACADEMY, GIRLS AGES 9-17.
*FOOD WILL BE SERVED
*GIFT BAGS FOR EVERYONE
ALL WOMEN ARE INVITED!
www.harvestgirls.com