Description
Tickets to the Harvest Ball will be available at the door for $25.
If you have any questions, please call Todd Mills at 614.653.7706.
Friday, October 7th will mark the arrival of the 2nd annual Harvest Ball & Dinner at the Grange Audubon Center!
All proceeds are benefit the work of Local Matters!
$100 ticket to the Harvest Dinner & Ball includes:
Admittance to an amazing five course Harvest Dinner with wine pairings provided by Two Caterers. Click here to view the dinner menu.

Cocktails begin at 6 pm, dinner is served at 7 pm.
Afterwards the Harvest Ball will commence (at 9 pm) with live music from MoJoFlo along with a dessert bar and drinks (cash bar).
$20 advanced tickets to the Harvest Ball includes:
Admittance to the Harvest Ball (from 9 pm-midnight) complete with music from Columbus' own MoJoFlo, great desserts and snacks and delicious drinks from the bar.
View photos of the 2010 Harvest Ball here.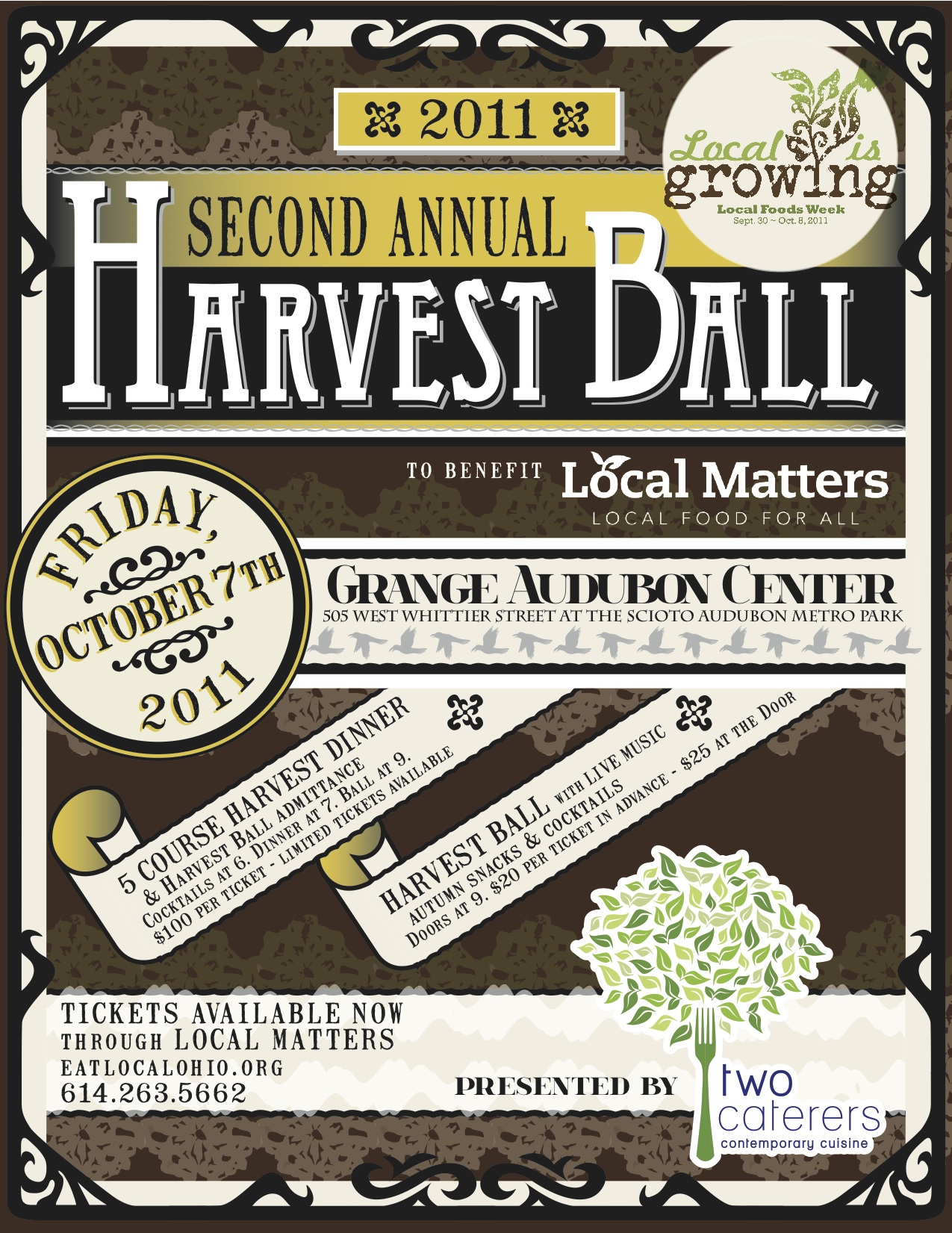 Organizer of Harvest Dinner & Harvest Ball