Description
Join City Slicker Farms for our 2017 Harvest Dinner at the beautiful West Oakland Farm Park. Your ticket includes live music and entertainment, drinks, and a gourmet, vegan and gluten-free friendly dinner made from fresh fall vegetables grown by our very own Farmer Joseph and dedicated volunteers. Oh, and a dessert bar too!
All funds raised at this benefit dinner elevate City Slicker Farms' mission to provide fresh food access and build healthier communities through urban farming and gardening. Thank you for your support!

About City Slicker Farms:
West Oakland-based City Slicker Farms (CSF) addresses food insecurity the most fundamental ways: by helping people grow and access fresh produce right where they live, especially in neighborhoods with few outlets for affordable, fresh healthy food. In our 16 year history, CSF has:
• Planted over 400 backyard gardens
• Provided healthy food access and educational opportunities to 4,000 people annually;
• Transformed 220,000 square feet of land into urban agriculture space

Among our proudest accomplishments is the West Oakland Farm Park—a one-of-a-kind hub for community building, healthy food and nutrition education in the heart of the city.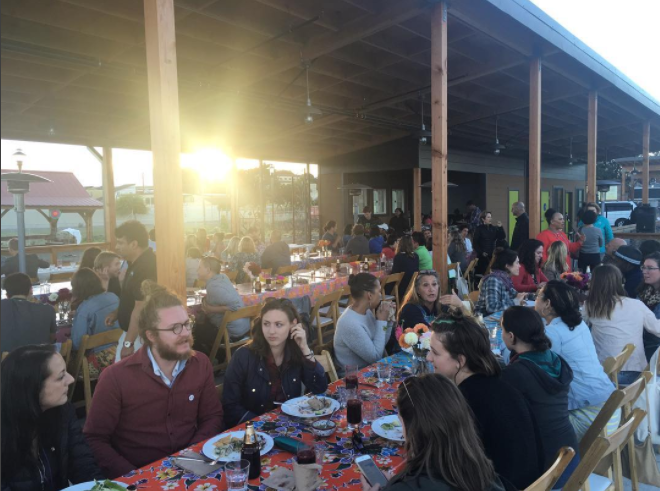 About the Chef:
Keena's Kitchen is a modern, organic personal chef service based in Oakland, California. Trained at the California Culinary Institute in San Francisco, Chef Ikeena Hardman's signature style marries California cuisine and Southern Soul Food traditions, reintroducing culturally relevant and familiar foods in creative ways that speak to what is in season and what is locally available. Born and raised in Oakland, Chef Ikeena has a passion for the city and its rich cultural legacy, and she is committed to nurturing the minds, bodies and spirits of our community by using the best possible ingredients in her recipes.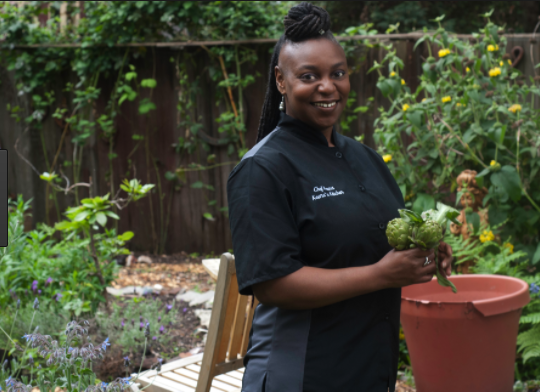 Ticket price includes $25 for dinner and drinks. Sales tax included in ticket prices.