Harvest America Live Simulcast w/ Special Musical Guest Veracity
Actions and Detail Panel
Harvest America Live Simulcast w/ Special Musical Guest Veracity
Sun, June 11, 2017, 5:00 PM – 9:00 PM EDT
Description
Harvest America Live Simulcast with Musical Guest Christian Recording Artist - Veracity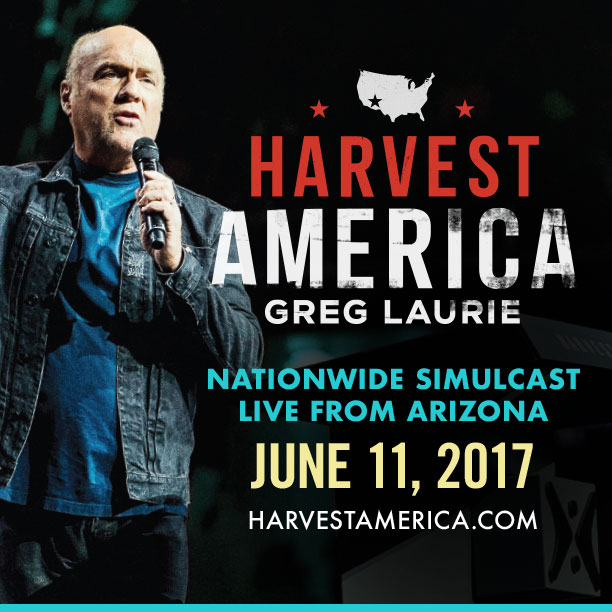 The goal of Harvest America is to impact a nation desperately in need of hope. The event features top Christian artists and a clear gospel message by Greg Laurie. Special In House Musical Guest - Veracity
Harvest America is designed to be an opportunity for Christians to invite family members, coworkers, friends, and acquaintances to hear the life-changing message of the gospel in an environment that is entertaining and non-threatening. More than 7.6 million people have attended Harvest events in person or online since 1990, with 489,345 of them making professions of faith.
The June 11, 2017 event will be broadcast live from the University of Phoenix Stadium in Glendale, Arizona.
---

Michigan based rockers Veracity set out in 2009 to put a praise & worship spin on a pop/hard rock sound similar to Evanescence, Skillet, or Paramore. After building a buzz around Michigan with numerous shows, a strong demo, and thriving trade of MP3s through its website, Veracity issued 'Out Loud', its official debut, in November 2013. The album is a mix of emotionally charged lyrics over hard hitting guitar breakdowns and driving percussion. Out Loud's single "Open My Eyes" hit the FM and internet airwaves earning a #1 spot on Christian Rock radio here and in Australia which also gave them a nomination for song of the year at the IMEA awards in 2014. Veracity jumped to a much more modern pop/rock sound on March 2016's 'Beautiful Mess' similar to Imagine Dragons and 30 Seconds to Mars, maintaining the edge they started with. They'd grown up considerably in the 3 years since 'Out Loud', and the new album hits hard lyrically straight from Lead vocalist Charlotte's own battle with bipolar depression, and an attempted suicide. Her witness tells about finding peace through prayer and the Love of Christ.

​ The group has shared the stage with Capital Kings, Citizen Way, Matthew West, and Britt Nicole. Their energy and passion fuel the audience giving an unforgettable performance. You will find something in every song to relate to and are guaranteed to have a renewed sense of strength after listening or attending a Veracity show! The name Veracity means "absolute truth" and they bring the truth of God's love, power and strength every time they take the stage.
A Night of Worship and Praise.
Full Event Details www.e374ministries.com