Join us in celebrating 10 years of guaranteeing access to fresh produce in Chicago's Western Suburbs.
About this event
Celebrate with us this year as we reflect on10 years of improving food access and equity for our neighbors in Chicagoland!
Harvest against Hunger is back again, and this year's is one you won't want to miss. With the unpredictable nature of the pandemic, we will be bringing back the Farm Share Harvest Box -- but with more interaction, more engagement and more excitement thanks to College of DuPage's Culinary Department!
The Farm Share Harvest includes enough for two (2) to celebrate and give back:
20 pounds of produced and harvested items from local farms, apiaries and orchards (Green Earth Harvest, Honey Hill Orchard, Janie's Mill, Heaven's Honey, and Nichols Farm);
Beer from Noon Whistle Brewing, Lombard;
Assortment of small plates, fall produce accompaniments, and two entree salads, prepared by COD's culinary department students and staff;
Recipe booklet
QR code to explore exclusive video content by COD highlighting the fall menu;
One GardenWorks Project reusable produce bag, so you can show your support around the community!
In keeping with our mission and desire to include everyone in our community, this year, you'll have the opportunity to
Purchase a Farm Share Harvest Box for a GardenWorks community member in a show of solidarity
Make a donation if you won't be able to participate in our celebration and reflection.
You'll pick-up your share and say hello on Sat. Oct., 23 between 10 a.m. and 2 p.m. at Water's Edge Restaurant at College of DuPage.
While we cannot gather in person, hope you will join us for this one-of-a-kind experience! Every ticket purchased supports the important work we have yet to do!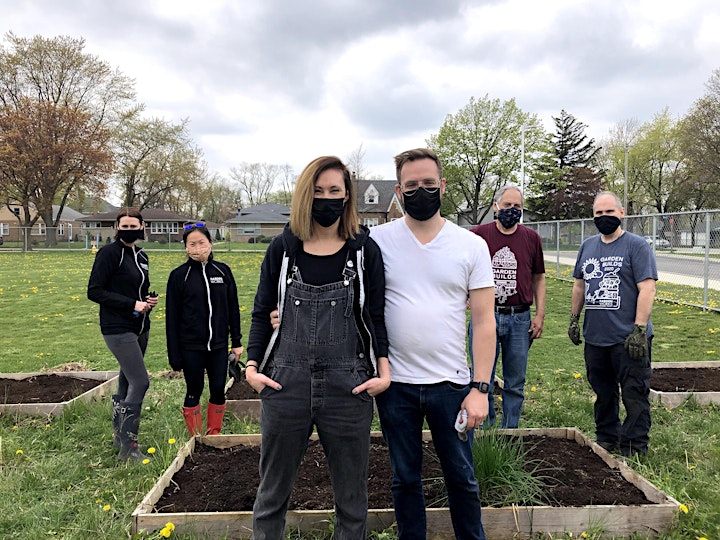 Organizer of Harvest Against Hunger 2021