Description
REGISTRATION DEADLINE IS MONDAY, OCTOBER 28, 3:00 PM PST
Celebrating 50 Years of Harvard Alumni in the Silicon Valley
What is Silicon Valley? - with Dr. Russ Hancock, CEO Joint Venture Silicon Valley

Silicon Valley is described in varied ways: a place, a region, an idea. But, at its core, what is Silicon Valley? Dr. Russell Hancock, President and CEO of Joint Venture Silicon Valley is well positioned to answer this question with credibility, depth, and insight. In his capacity at Joint Venture, Dr. Hancock functions as one of the principal conveners of both public and private entities as they collaborate to solve issues on a regional basis. The ideas presented here will be the basis of a lively, unique, and thought-provoking conversation.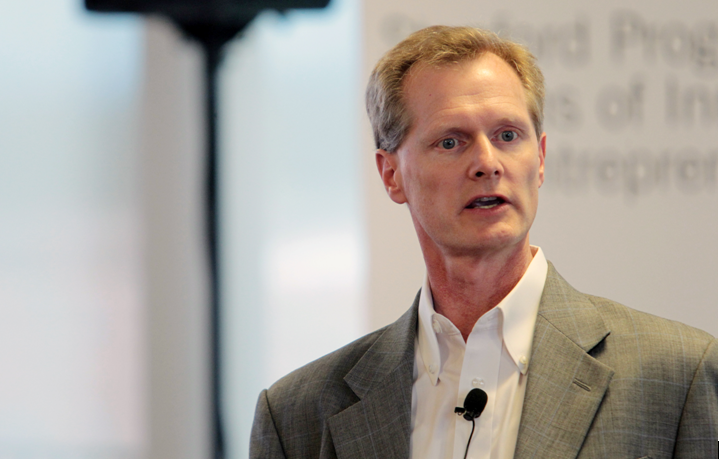 SCHEDULE:
6:00 to 7:00: Sign-in and reception
7:00 to 8:00: Dinner, election, presentation
8:00 to 8:45: Russ Hancock talk and Q&A
Bio:
Russell Hancock is President & CEO of Joint Venture Silicon Valley, a position he has held since 2003. In this role Dr. Hancock is best described variously: as a civic leader, community gatherer, institution builder, social entrepreneur, and outspoken advocate for regionalism. Since taking the helm of Joint Venture he has quadrupled the size of the organization; assembled a potent board filled with mayors, CEOs and university presidents; built strategic partnerships; recruited a highly talented staff; and launched initiatives that are delivering measurable results to the region.
Educated at Harvard in the field of government, Russell received a Ph.D. in political science from Stanford University where he currently teaches in the Public Policy Program. Fluent in Japanese, Russell returned to Stanford in 2000 to become the inaugural director of the Shorenstein Forum for Asia-Pacific Studies, Stanford's gathering place for ranking officials, senior executives, journalists, and scholars who shape outcomes in the Pacific Rim. In addition to the research output of the Forum, he built up corporate programs, established international fellowships, raised money, and generated public events featuring a stream of presidents and ministers.
The Silicon Valley Business Journal perpetually names Russell to its annual list of Silicon Valley's most influential "players." Considered one of the Valley's leading expositors, his interviews regularly appear in the New York Times, Wall Street Journal, Bloomberg Business Week, The Financial Times and Forbes. He is also a frequent guest on NBC Nightly News and is the host of "Inside Silicon Valley," a weekly radio program heard on 1590 KLIV.