Harvard Business School Shark Tank!

Monday, March 11, 2013 from 5:30 PM to 8:00 PM (CDT)
Event Details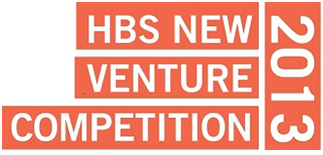 Harvard Business School Shark Tank!
The 2013 HBS Alumni New Venture Competition Finals - Chicago
Presented by the Harvard Business School Club of Chicago Entrepreneurship Council
Advancing through qualification, preliminary and semifinal rounds, our finalist teams will battle live for the U.S. Central Regional Championship of the HBS Alumni New Venture Competition. Don't miss out on this exciting event where finalists pitch and defend their ventures before an all-star judging panel and live audience.
The winner will be awarded $5,000 cash plus $10,000 in legal services and will travel to Boston to face off against regional champions from around the world in an attempt to bring home the HBS Alumni New Venture Competition crown and grand prize of $50,000. The winner and U.S. Central Region Representative will be announced at the conclusion of the event!
Come watch and network with our city's entrepreneurs and investors to exchange ideas and learn how your colleagues are influencing change in the business landscape.
DISTINGUISHED JUDGES
Michael Alter (HBS '94) – President & Co-Founder, SurePayroll
Kent Dauten (HBS '79) – Managing Director, Keystone Capital
Robert Finkel (HBS '89) – Managing Partner, Prism Capital
Chris Girgenti – Managing Partner, New World Ventures
Gregg Kaplan (HBS '97) – President & COO, Coinstar; Founder, Redbox
Wine, cheese and refreshments will be provided. Please sign up via the registration link below or by calling the club office at 1-847-256-4846.  Advance registration is required, as building security requires a list of participants.
 RESERVE NOW!
DATE: Monday, March 11, 2013
TIME:  5:30 p.m. Registration/Networking, 6:00 p.m. Competition Begins
LOCATION:  McDermott Will & Emery, 227 West Monroe Street, 45th Floor, Chicago
COST: $25/person ($30/person after March 8)
We hope you will be able to join us on what we expect to be a fun and memorable night!
CANCELLATION POLICY:  All cancellations must be received within two (2) business days of the event or the attendee who made the reservation will be charged, regardless of participation, due to costs associated with the reservation. 
JUDGE BIOS
Michael Alter - President & Co-Founder, SurePayroll
Michael Alter is President of SurePayroll and is responsible for the overall business model development, strategic planning, and day-to-day operations of the company. He joined SurePayroll in its infancy in 2000 and grew it aggressively, leading to its recent acquisition by Paychex. Prior to SurePayroll, Michael spent five years with McKinsey and Company, where he was a founder and leader in the Service Operations Practice. Prior to McKinsey, Michael worked in various sales positions at IBM and in Brand Management at P&G. He serves on the Illinois Technology Association board of directors and maintains active memberships in the Young President's Organization, Executive's Club of Chicago, The Economic Club of Chicago, The Independent Payroll Providers Association, and the American Payroll Association. Michael is a nationally-recognized spokesman on small business issues. He is a columnist for INC.com and appears regularly in publications across the country, including Bloomberg TV, the Wall Street Journal and Entrepreneur Magazine. He holds a BA in Economics from Northwestern University and an MBA from the Harvard Business School.
Kent Dauten - Managing Director, Keystone Capital
Kent P. Dauten co-founded Keystone Capital in 1994 and serves as the firm's Managing Director. Keystone is a private equity investment firm that manages in excess of $100 million in investment capital with a mission to acquire and build a portfolio of exceptionally high quality, mid-sized businesses that are leaders in their niche markets. Keystone is differentiated by its willingness to enter into true operating partnerships with the professional management teams of the companies it acquires and by playing a significant supporting role in helping each of them continue to grow profitably. Previously, Kent spent 15 years with First Chicago Venture Capital and was co-founder of its well known spin-off, Madison Dearborn Partners, a $6 billion private equity firm. With these firms, Kent completed investments in 28 companies in various industries, including food processing, health care services and industrial manufacturing. Mr. Dauten serves on a number of corporate and non-profit boards of directors including Iron Mountain, Inc. (NYSE: IRM), Israel Berger & Associates, Health Management Associates, Inc. (NYSE: HMA), Atlas Die, Controlled Products, Freed's Bakery, IRSG, Keystone Directories, Vista International Packaging and Northwestern Memorial Foundation. He is the former Vice Chairman of the National Association of Small Business Investment Companies Board of Governors. Kent holds a B.A, from Dartmouth College and an MBA from Harvard Business School.
Robert Finkel - Managing Partner, Prism Capital
Robert A. Finkel is the Founder and Managing Partner of Prism Capital. He has been investing in the Chicago private equity community for over 20 years. Mr. Finkel has overseen mezzanine investments into 26 companies, as well as growth fund deployments into 14 portfolio companies. Previously, Mr. Finkel was an Investment Manager at Wind Point Partners where he invested in early, growth, and later stage companies. Before starting his career in private equity, he was a Corporate Associate specializing in mergers and acquisitions with Paine Webber. Additionally, Mr. Finkel is a founder and former Chairman of the Illinois Venture Capital Association from which he received the prestigious Fellows Award in 2005. He also received on Prism's behalf, the Private Equity Fund Manager of the Year Award for both 2007 and 2008 from Opal Financial. He was selected to serve on the Illinois State Treasurer's Technology Fund of Funds Review Board and serves on the boards of The Bulletin of Atomic Scientists and Chicago Junior Achievement. He received an MBA from the Harvard Graduate School of Business and a BA in Social and Behavioral Sciences from Johns Hopkins University. Mr. Finkel is the author of The Masters of Private Equity and Venture Capital (McGraw Hill).
Christopher E. Girgenti – Managing Partner, New World Ventures
Chris joined New World Ventures in 1996 and has served as its Managing Partner since 1998. During this time, he has led the organization and capital formation for four technology venture funds and has led or overseen investments in more than 70 companies. For more than 17 years, Chris has assisted management teams in building businesses, including helping set strategy, with execution and overall value creation, and optimizing liquidity events. As an active investor and board member, Chris works closely with companies providing general management, finance and operational assistance. His prior experience includes the corporate finance departments of two regional investment banking firms, The Chicago Corporation and
Kemper Securities, Inc., as well as the merger and acquisition group of KPMG Peat Marwick. Chris currently serves on the Boards of Advantage Optics, Inc., IO Data Centers, LLC, Sportvision, Inc., and TopSchool, Inc. Chris also currently serves on Governor Quinn's Illinois Innovation Council as well as several other regional technology advisory boards. Chris graduated with a B.S. in applied mathematics-economics from Brown University and earned his M.B.A. in finance and accounting from Columbia Business School. Chris is also a Chartered Financial Analyst.
Gregg Kaplan – Founder, Redbox
Gregg Kaplan is currently President and COO of Coinstar Inc., overseeing the two major lines of business, Redbox and coin, that comprise nearly $2.3 billion in total revenue. Mr. Kaplan also built the new business development department at Coinstar, under which Coinstar created or invested in eight new kiosk businesses. Mr. Kaplan was CEO of Redbox Automated Retail LLC, running Redbox for nearly 7 years and bringing Redbox from incubation to over 20,000 kiosks across 48 states and from $0 to over $700 million in revenue. Prior to Redbox, Mr. Kaplan worked in the Strategy & Business Development group of McDonald's Corporation, where he was brought in to help McDonald's create and build new businesses. Previously, Mr. Kaplan was a Partner and early employee in the venture capital area of divine interVentures, a B2B internet incubator. Prior to divine, Mr. Kaplan was an early employee at another startup, Streamline, which raised nearly $100 million and also achieved an IPO.
Mr. Kaplan is active in the Chicago Chapter of the Young Presidents Organization. In 2009, he was a finalist for Ernst & Young's "Entrepreneur of the Year" and a finalist for Illinois Technology Association's "CEO of the Year." Mr. Kaplan was recently named by Crain's Chicago Business as one of the '40 under 40" and also served on the board of the Chicagoland Entrepreneurial Center.
Mr. Kaplan earned an MBA from the Harvard Business School and a BA in Philosophy from the University of Michigan. He lives in Wilmette with his 3 children.
The 2013 U.S. Central Region Competition is generously sponsored by



Keystone Capital is a private investment firm with a singular focus to acquire and grow high quality, mid-sized companies that are leaders in their niche markets. We create true partnerships with the talented management teams of the companies we acquire, playing a significant supporting role to help each business continue to grow profitably. To us, offering a strong value proposition for everyone we do business with is paramount. It's how we create value in ways beyond the numbers.

McDermott Will & Emery is a premier international law firm with a diversified business practice and over 1,000 lawyers. The firm was established in 1934 in Chicago and has been serving clients around the world for over 75 years.
Crain's Chicago Business is the professional power source for news and information about doing business in Chicago. With a readership over 200,000, more than 1 million unique site visitors per month and nearly 70% of print subscribers in top management, Crain's award-winning journalism delivers. Through print, digital, video, mobile and events, Crain's has been raising tax brackets since 1978. www.chicagobusiness.com. Download the Crain's iPad app at the App Store.
When & Where

McDermott Will & Emery
227 West Monroe Street
45th Floor
60654


Monday, March 11, 2013 from 5:30 PM to 8:00 PM (CDT)
Add to my calendar
Organizer
Harvard Business School Club of Chicago