Harvard Business Review Live: "Why Should Anyone Work Here?"

Thursday, 12 November 2015 from 17:45 to 20:00 (GMT)
Event Details
---
Why Should Anyone Work Here?
An exclusive invitation-only event hosted by Harvard Business Review, Decision magazine and Healy Hunt
Leadership experts Rob Goffee and Gareth Jones have long asserted that authenticity is a necessary condition for effective leadership, and their message has resonated throughout the business world. But some astute individuals responded, "I will be an authentic leader when my organisation is authentic". 
Employers are now having to take this challenge very seriously because the world of work is changing. The most talented people are increasingly seeking workplaces that reflect their values, and iconic firms like Nike and Amazon are coming under scrutiny for their employment practices. Arguably, one result of the much-discussed 'gig economy' is that employers no longer hold all the cards.
So what does it take to create an authentic organisation? On 12 November, Rob Goffee and Gareth Jones will join us in Dublin to discuss the workplace characteristics that encourage us to be our best selves –to inspire employers to create a positive answer to a difficult question: Why Should Anyone Work Here?
We do hope you can join us.
The event will be introduced and moderated by Frank Dillon, Editor, Decision.
ABOUT THE SPEAKERS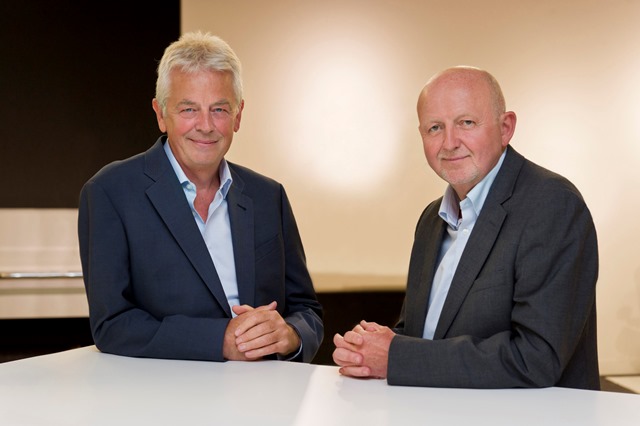 Rob Goffee and Gareth Jones describe themselves as 'sociologists fascinated by the world of work and organisations'; they have a professional relationship spanning 30 years. Together they are extensively published, their leadership books are established bestsellers and they are also recipients of two prestigious McKinsey Awards for Harvard Business Review articles.
Rob is Emeritus Professor of Organisational Behaviour at London Business School (LBS) and has taught executives from organisations including Unilever, Nestlé, and Sonae. 
Gareth's career has spanned both the academic and business world – he is a Fellow of the Centre for Management Development at London Business School and a visiting professor at IE Business School in Madrid, and was previously HR Director for the BBC.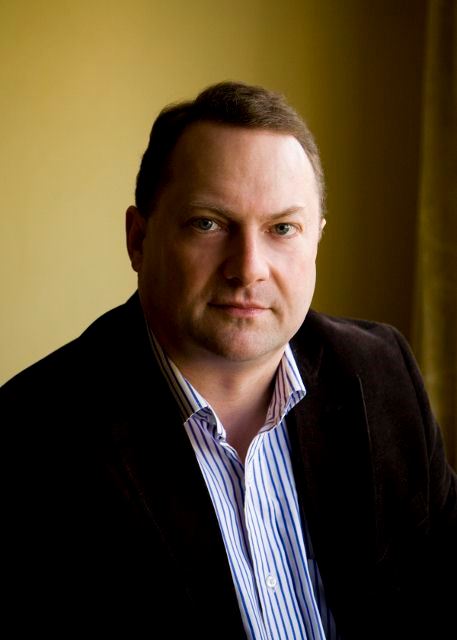 Frank Dillon is Editor and Publisher of Decision magazine, Ireland's quarterly business review. He is a regular contributor to The Irish Times newspaper where he writes a weekly book review and also regularly interviews leading international business authors for the paper.
With offices in Dublin, London and Dubai, Healy Hunt is a leading executive search and specialist recruitment firm. As the only executive search firm with an integrated service between its three core markets, Healy Hunt's research-led approach means the firm offers its clients unrivalled access to much deeper pools of international talent.

EVENT DETAILS
Thursday 12 November 2015
Chester Beatty Library,
Dublin Castle
Dublin 2
---
17:30 - 18.15
Registration - welcome drinks and canapés
18:15 - 19.30
Keynote speech followed by live discussion with closing questions and answers
19.30 - 20.00
Book signing
---

Please note that space is limited, and registration will close when capacity is reached.
Additional note: You will be welcome to share your pictures, comments, and questions during the event with #HBRLive and the handle @HBRexchange.
When & Where

Chester Beatty Library
Dublin Castle
Dublin
Ireland


Thursday, 12 November 2015 from 17:45 to 20:00 (GMT)
Add to my calendar
Organiser
Harvard Business Review
Harvard Business Review is the leading destination for smart management thinking. Through its flagship magazine, books, and digital content and tools published on HBR.org, Harvard Business Review aims to provide professionals around the world with rigorous insights and best practices to help lead themselves and their organizations more effectively and to make a positive impact.
Harvard Business Review Live: "Why Should Anyone Work Here?"