Multiple Dates
HART's Shakespeare on the Canal: Winter's Tale
Description
Join us for Heartland Repertory Theater's production of Shakespeare's The Winter's Tale, a play of melodrama, madness, mystery and love, at the beautiful White River State Park (White River State Park).
Preview Performance Thursday July 21. Performances July 22 and 23.
Come enjoy "The Winter's Tale", a perfect play for a summer evening, with a wonderful mix of tragedy, comedy, and happy endings. Leontes of Sicilia suspects his wife, Hermione, of having an affair with his childhood friend, Polixenes, King of Bohemia. Mad with jealousy, Leontes orders Camillo, his advisor, to poison Polixenes. Instead, Camillo flees with Polixenes to Bohemia. Leontes refuses to listen to the wise Oracle of Delphi which advises him that Hermione is innocent. He rejects Hermione, ordering her best friend to take her away. He commands his general to take his newborn daughter, Perdita, and abandon her on the shores of Bohemia. The general has an unfortunate encounter with a bear, but carries out this cruel mission. Years pass. Rescued as a baby, and fostered by a poor Shepherd and his son, Perdita is now a beautiful teenager living in Bohemia. Posing as a shepherd, Polixenes' son, Prince Florizel, falls in love with her. They are discovered at a country festival by Polixenes, also in disguise. To escape his angry father, Florizel and Perdita elope.. oops! …to Leontes' court in Sicilia. Enjoy the twists, turns, songs and laughs until the disguises are revealed, a beautiful statue comes to life, and a remorseful Leontes asks forgiveness.
HART's outdoor Shakespeare productions are presented in our lovely Constitution Plaza amphitheater, between the bridge that leads to the Indianapolis Zoo on one side, and the canal located in front of the NCAA on the other side, with the White River as the backdrop.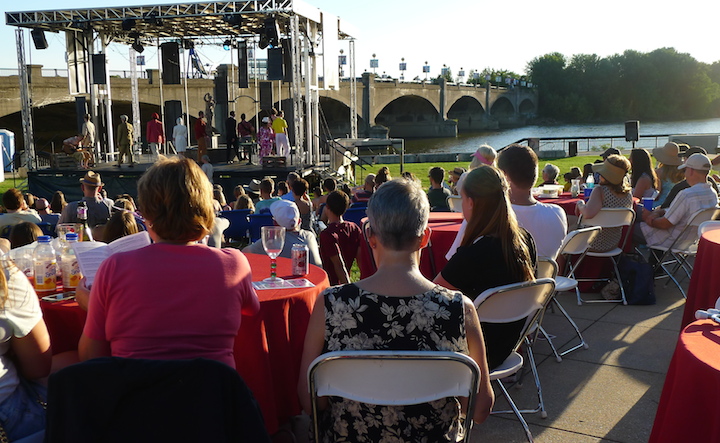 Lawn seating is free, with comfortable lawn chairs provided free. No reservations needed for lawn seating. Wheelchairs accommodated.
Premium seating requires reservations for 1-8 seats/table on the Terrace, at $15/seat for the Thursday Preview and at $25/seat for Friday and Saturday performances. If there are 4 or fewer reservations for a table, you may find yourselves sitting with other patrons, as we seat 6-8 patrons at each table.
Pre-show activities include music, and begin at 6:00 pm. Bring a picnic or sample Indy Food Truck offerings and local beer and wine, parked at White River State Park's Celebration Plaza. The play begins at 8 pm.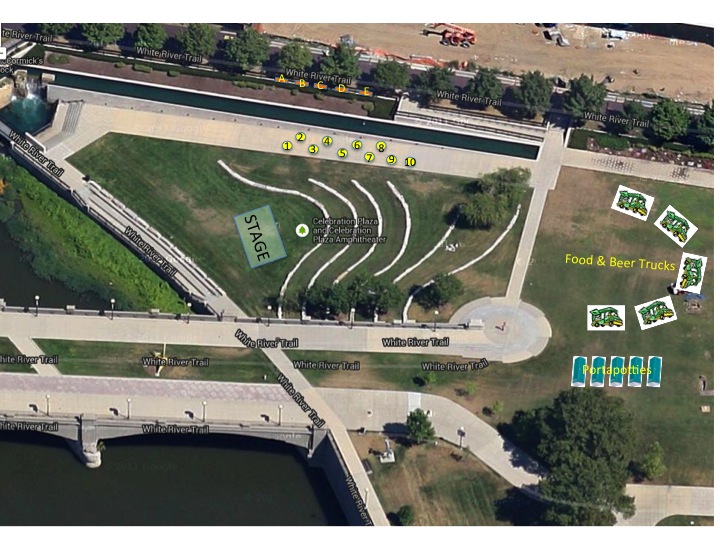 Thanks to grants from The Indianapolis Foundation, a CICF affiliate, Lilly Endowment, and the Christel DeHaan Family Foundation, professional summer Shakespeare returns in August to White River State Park. Heartland Actors' Repertory Theatre has staged free productions in the park every year except one since 2008.