Hartford's L.I.T. is proud to partner with the Hartford Public Library to celebrate the many voices of literature from the community!
About this event
All Things LIT Live!!
HLIT's virtual programming is a culmination of the literary community, celebrating the craft of writing, the business of books and the beauty of literature. This event will contain workshops, literary discussions and readings. A panel discussion where writers and publishers meet, Griot storyteller, local author highlights, featured poets, Bookstore highlights, literary intellectuals, words and thoughts turned into a patented Conscious Conversation card game by Alphonso McGriff III, as well as a poetry writing workshop led by the Hartford Poet Laureate, Frederick Douglass Knowles.
Prepare to tune in 5 to 10 minutes prior to scheduled session; live schedule may vary...
Virtual Event Program on Facebook Live
Hartford Public Library Facebook Page
September 19, 2020 10:00am-5pm
ORDER OF EVENTS
10:00am - Introduction & Welcome HLIT Executive Founders
10:05am - Author Highlights
10:40am - Panel: Where Writers & Publishers Meet
11:30am - Local Bookstore Highlights
11:50am - Poetry Writing & Poetry Recitation w/ Hartford Poet Laureate Frederick Douglass Knowles
12:20pm - Poetic Interlude
12:45pm - HLIT Brothas Be Heard Dedication Poem to Black Men
12:50pm - Griot Storyteller with Andre Keitt
1:00pm - Author & Poet Highlights
1:30pm - The Legacy of Zora Neal Hurston with Professor Marilyn Turner
2:00pm - Conscious Conversations Cards with Alphonso McGriff, III
2:30pm - Writing it out: Healing & Owning Her-Story with Nzima Hutchings
3:15pm - Black Speculative Fiction with B. Sharise Moore, Acquiring Editor for FYAH Literary Magazine
3:45pm - Words, Songs & Books with NBS Malay, Author & Singer
4:00pm - From Idea to Production; Playwriting with Valerie 'Ruby' Ingram.
4:30pm – Theatrics; The Art of Performance with T'challa Williams
5:00pm - HLIT Close & Thank You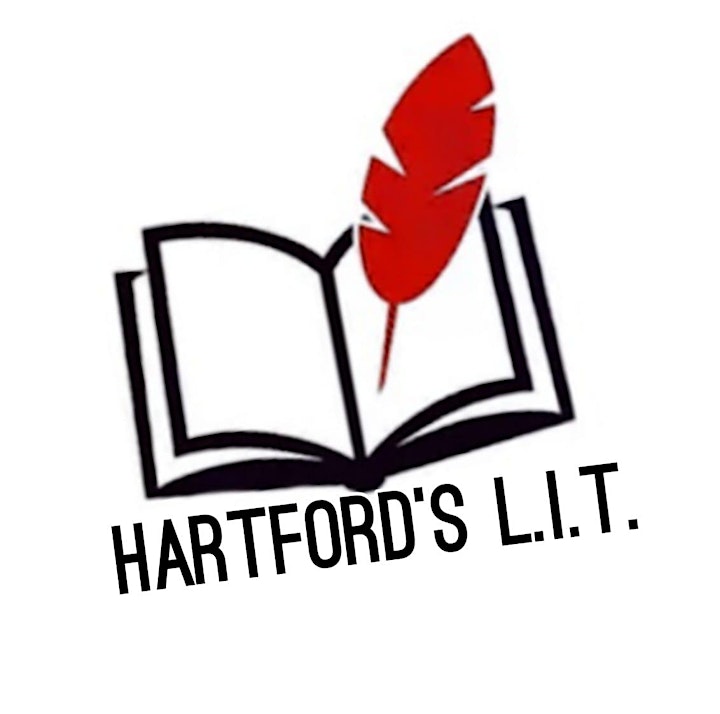 Organizer of Hartford's L.I.T. Presents; All Things LIT Live!
Hartford's L.I.T. Mission Statement .     Hartford's L.I.T. (Literary Integrated Trailblazers), is a group of local authors, artist, and entrepreneurs. Our mission is to establish presence and awareness of Greater Hartford's local authors, diverse artists and entrepreneurs, as well as, to revitalize literary arts and communication. H.L.I.T. focuses on literacy, literary productions, entrepreneurial building and networking within our communities; including the undeserved and non-traditional communities. 
Hartford's L.I.T. has worked to craft an online event to celebrate Literature and the many talents within our community. Due to Covid restrictions our event has been modified so we may continue to support literacy and the beauty of the written word with the creators and those who appreciate the written word. We are crafting an All Thing Lit Live,event with both entertainment, education and fun!!
Hartford's L.I.T. Staple Virtual programming
*H.L.I.T Book Chat
*Lit Justice Mic
*Author Highlights
*Kiddie Corner Saturday Storytime
Hartford's L.I.T. Staple Events
*Brothas Be Heard
*Unfinished and Finished Literary Work
*ChocLit Sundaze
*HLIT Literary Holidays
*Speakeasy - A Banned Books Cafe Hour
*HLIT Annual Hartford Book Festival