Description
Join us at our first Hartford InsurTech Hub Demo Day!
We invite you to Hartford InsurTech Hub's 2018 Demo Day.
Join us for Hartford InsurTech Hub's inaugural Demo Day on April 18th, showcasing our ten startups and celebrating the transformation they have gone through and the results they have achieved since the beginning of the program in January.
Ten of the most talented InsurTech startups are fostering insurance innovation and providing the perfect platform to trigger a surge of entrepreneurial activity in Hartford.
Hartford's InsurTech ecosystem is strengthening.
Hartford InsurTech Hub, together with its partners and other passionate individuals, are transforming Hartford into the US capital of InsurTech by harnessing tech, rekindling insurers, and connecting the community.
Hartford InsurTech Hub is building a robust framework for entrepreneurs in Connecticut, which is invaluable to ensure that Hartford remains an insurance hub and leads the fast-paced disruption visible in the insurance market.
The 10 companies were whittled down from an initial 1,000 applicants, and include two from India, one from Australia, one from Singapore, one from Canada, and five from the United States.
Artificial Intelligence (AI), Big Data Analytics and Natural Language Processing combined with Cyber Security, Smart Home and Health Insurance, to name but a few, display the diverse range of technologies and insurance types that are exhibited by the group of 10 companies that have been selected.
At Demo Day, you will see each of these startups in action, hear their stories, and, afterward, you will be able to meet and speak with them directly. Most importantly, you will become a key link within our quickly shifting landscape, and experience an afternoon of learning, interaction, and networking.
Seats at the event will be limited, so please sign-up early and secure your place.
To get an idea of what to look forward to, watch last year's Demo Day video from Startupbootcamp InsurTech London.
Agenda
1:00 - 2:00 Arrival
2:00 - 2:30 Introduction & Mayor Bronin's Welcome
2:30 - 3:15 5x Startup Presentations
3:15 - 3:45 Coffee Break
3:45 - 4:00 Special Guest Keynote - Jay Weintraub and Caribou Honig
4:00 - 4:45 5x Startup Presentations
4:45 - 5:00 Thank You's
5:00 - 8:00 Drinks & Networking


Our 10 startups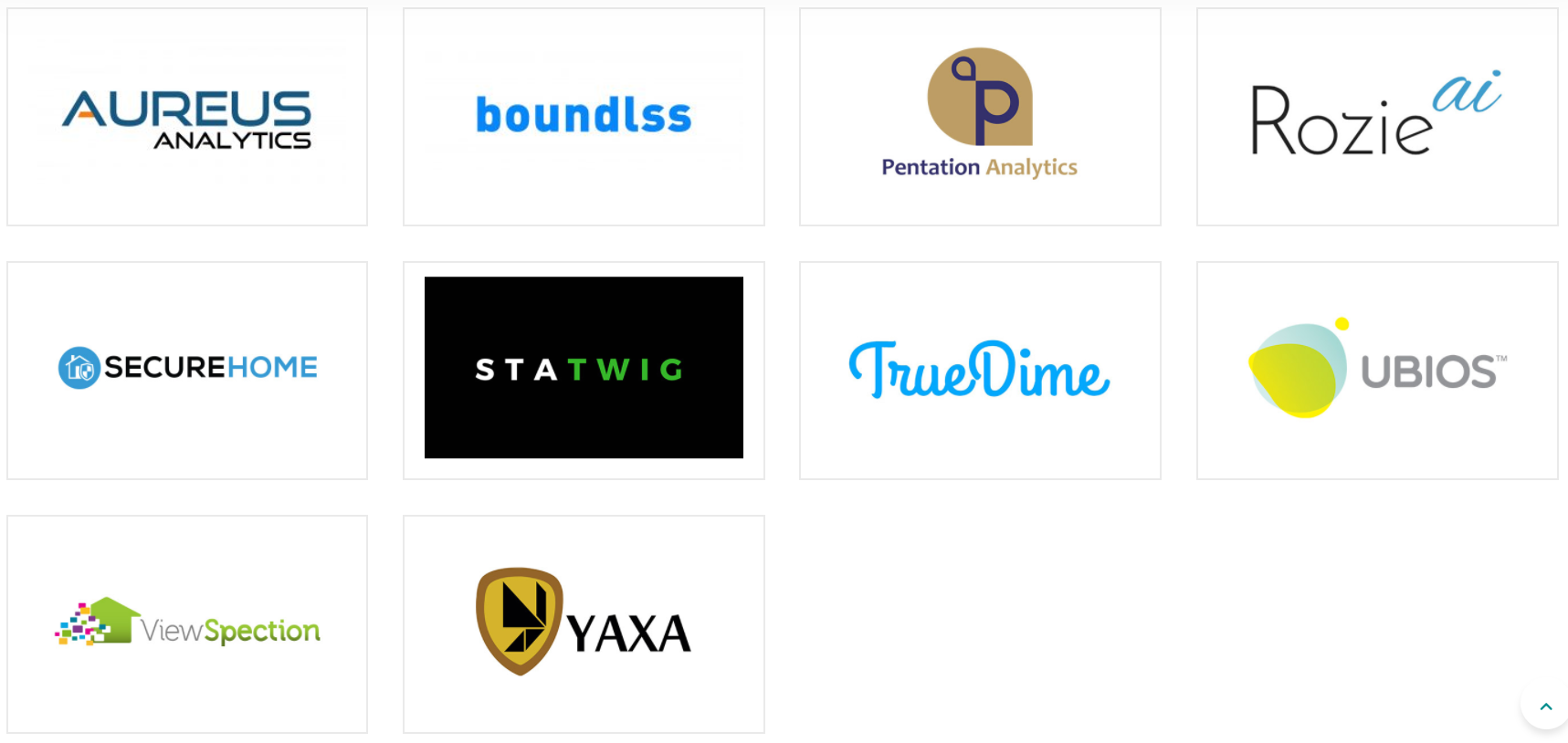 Aureus Analytics, from India, is a customer intelligence and experience company that enables insurance carriers, brokers, and MGAs to deliver superior customer experience, leading to greater retention, loyalty, and lifetime value. Aureus does this using predictive analytics and machine learning to deliver insights in simple English at the point of decision.
Boundlss, from Australia, helps health & life insurers attract, reward & retain healthy members, and understand & improve member health. Boundlss AI health assistant & conversational platform helps insurers deliver highly engaging, scalable preventative health, sales & claims conversations.
Pentation Analytics, from India, is a Big Data Analytics company that enables insurers and intermediaries to better engage with policyholders. Pentation's Insurance Analytics Suite provides predictive intelligence and process automation tools addressing the core insurance use-cases of increasing retention, cross-sales and optimizing claims.
Rozie AI, from the United States, offers an AI platform to design personalized customer engagement and robust business intelligence solutions for enterprises. The emphasis on design and operations facilitates time to value, enabling Rozie AI to deliver technology that is easy to adopt and integrate into existing processes. Rozie AI takes a partnership engagement approach with clients to build a joint vision, to continually optimize business operations and deliver aggregate intelligence.
SecureHome, from the United States, is a smart home IoT solution that provides critical security needed for every smart home. SecureHome's technology provides protection against cyber criminals attacking smart homes and small offices. With SecureHome, insurers can launch new personal lines of business for cyber protection, proactively manage their payout risks for property and casualty policies, and collect key smart home data while delivering value to consumers very early in the customer acquisition cycle.

StaTwig, from Singapore, employs blockchain and IoT technology to provide real-time, tamper-proof, end-to-end tracking that identifies problems and inefficiencies in any supply chain.
TrueDime, from the United States, provides self-employed individuals – including freelancers, sole proprietorships and small business owners – with a benefits platform that meets their unique needs.
Ubios, from Canada, helps residential multi-tenant buildings prevent water leaks & lower their energy costs. Ubios' solution integrates IoT with AI to automate a building's water security and energy usage.
ViewSpection, from the United States, is an app and web platform that enables a policyholder to do their own property inspection, and that delivers a detailed, interior property survey to an Agent or Carrier within days, compared to weeks with the traditional loss control inspection model. Beyond delivering a faster, more cost effective inspection report, ViewSpection creates a deeper connection between the carrier, agent and the policyholder, involving them in the process and removing friction.
Yaxa, from the United States, provides a real-time risk monitoring and threat remediation platform for enterprises seeking to actively detect and block malicious behavior. Yaxa provides protection against user behavior driven threats – understanding the individual user's normal data access patterns (file activities, login time, data base, ssh, web apps etc.) and taking automatic action when users deviate from past patterns. Yaxa follows the concept – "trust but verify".
About our Keynote Speakers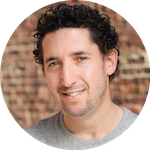 Jay Weintraub is the CEO and Co-Founder of InsureTech Connect, the world's largest event focused on insurance innovation and disruption. InsureTech Connect 2018, taking place October 2nd and 3rd, in Las Vegas, will bring together more than 6,000 leaders from 50+ countries. Weintraub is passionate about face to face as means for catalyzing industries and has spent the past ten years creating industry leading events including LeadsCon, Grow.co, and HR Transform. Jay is an investor in more than 30 companies and has been an advisor to a dozen more. He is a graduate of the University of Pennsylvania.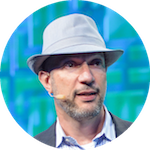 Caribou Honig enjoys pursuing harebrained ideas and supporting the creation of new businesses. He is Chairman & Cofounder of the InsureTech Connect conference, the largest event of it's type bringing together entrepreneurs, investors and innovation executives. He is also cofounder of the HR Transform conference focused on the impact of technology on the workplace. He previously cofounded QED Investors, a boutique venture capital firm focused on data-driven companies. Caribou and his wife live in Richmond, Virginia with their two children and two occasionally annoying dogs.


Parking details
If you're planning to drive to the event, please park your car at one of the following locations:
1st Lot (Largest): 94 Hudson St Hartford, CT
2nd Lot: 50 West St, Hartford, CT
3rd Lot: 222 Hudson St, Hartford, CT
Hartford InsurTech Partners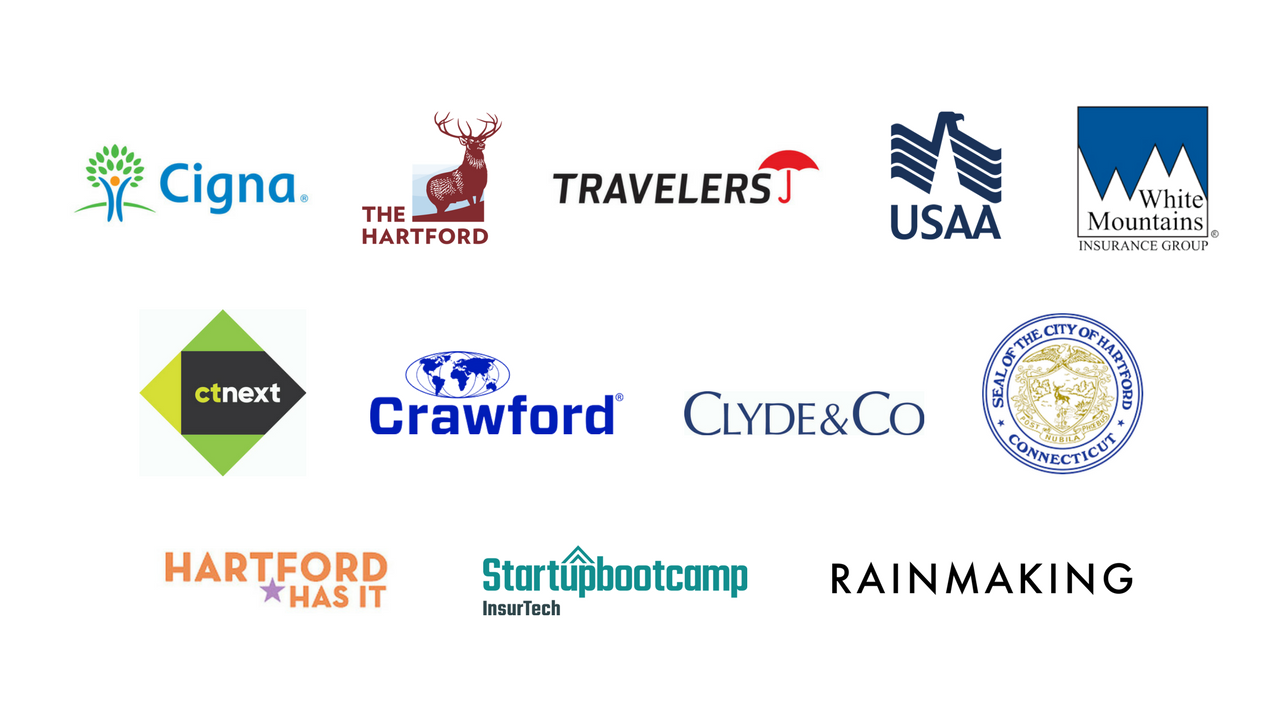 Global InsurTech Partners

Enablement Partners