Description
We invite you to join us at the first Hartford Environmental Summit intended to increase collaborative involvement and action among private and nonprofit organizations and committed individuals in projects that are transforming the City of Hartford into a sustainable community.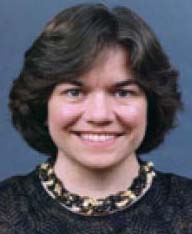 Gwendolyn Hallsmith is the Executive Director of GCI who has over 25 years experience working with municipal, regional, and state government in the United States and internationally, and is a specialist on sustainable community development.
Attendees will then join small themed groups to identify potential collaborative projects and share best practices.
The goal of each facilitated group will be to identify two actionable items that will foster collaboration among the group to continue on a sustainable path.
When you register, you will have the opportunity to select the two small groups that you wish to partipate on from the list below:
Small Groups
Topics
1. Clean/Renewable Energy
Green job training/residential renewable energy installations/educational programs/small businesses/low income access
2. Energy Efficiency
Green job training/rental and multi-family buildings/Neighbor to Neighbor-type program/increase participation in Home Energy Solutions program
3. Recycle, Reduce Waste
Recycling education/composting/reuse/repurposing/plastic bag ban or surcharge/ creation of a materials exchange/reduce use of bottled water/reduce consumption/ recycling in multi-family housing units and schools/anti-littering/zero waste
4. Engaging Youth
modeling sustainable communities/sustainability education/schools as neighborhood resources/Green LEAF school/Promote energy conservation practices/healthy school lunches/bicycle-walk to school programs/wilderness outings
5. Resilient, Sustainable and Environmentally Just Neighborhoods
healthy homes/anti-littering campaigns/schools parks and community centers as neighborhood sustainability resources/community kitchens/skill sharing/tool sharing/neighborhood potlucks/study groups/cooperative transportation for shopping/environmental justice/increase grass-roots neighborhood involvement/ community gardens/Transition Initiatives/reskilling/built environment/safe and walkable neighborhoods/social capital/fitness/ Zoning practices/ mixed use properties/blighted properties/construction material management/brownfields identification and cleanup
6. Transportation
Bicycling/walking/complete streets/public transportation/walk-bike to school/ improve bicycle infrastructure/cooperative neighborhood transportation for shopping/transit oriented development/multimodal interconnectivity/bus shelters/reverse/public education on transit/signage/parking/transit oriented development
7. Local Economy
shop local directory/local complementary currencies/local arts/green job training/
urban farming/farmers markets/rebuilding-recycling businesses
8. Water
Rain gardens/rain barrels/Park River/Connecticut River/recreational-educational programs/surface water pollution/reduce use of bottled water/watersheds education/ water conservation/green roofs/protection/bottled water/sewage management/ groundwater cleanup/spills/climate change adaptation
9. Green Space
More effective use and protection of our parks/trees canopy in public and private spaces/environmental education programs in parks/increasing Green Space/urban farming/community gardens/youth programming/urban forestry/trails/fitness/climate change adaptation/illegal dumping
10. Food/Urban Farming
Food justice/community kitchens/community-neighborhood gardens/farmers markets/grocery co-op/healthy school lunches/food policy/food education
For additional information contact Aura Alvarado at 860-490-9676.
Organizer of Hartford Environmental Summit