Description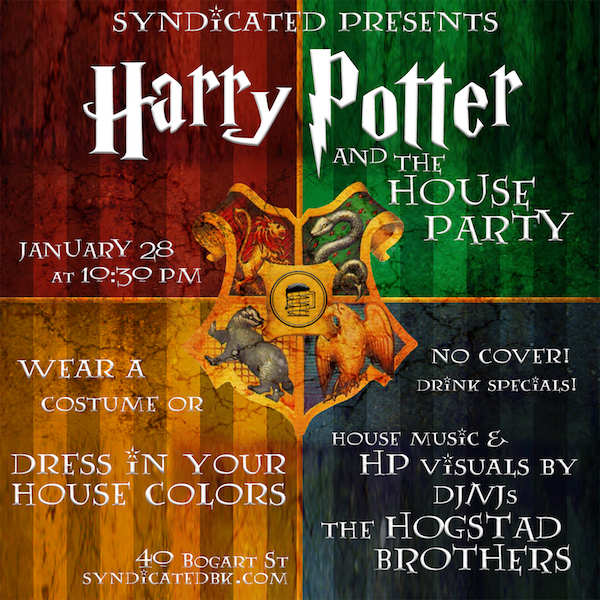 January 28th at Syndicated in Bushwick: Harry Potter House Party featuring live DJ/VJ duo the Hogsmeade Brothers (aka the Hogstad Brothers). Come in cosplay and/or house colors and dance to some blazingly soulful house music with the Hogstad Brothers beneath psychedelic, wall-sized, audience-interactive visual projections. Music warms up at 10pm, dance party starts at 10:30.
No cover. RSVP on Eventbrite for guaranteed entry. This event is 21+.
About the Hogstad Brothers: The Hogstad Brothers are a DJ/VJ duo that combine dance music with dynamic, audience-interactive visuals to create an immersive and memorable dance environment. The Hogstad Brothers generate dancer-interactive beautiful, psychedelic projections using video samples live-mixed with real-time 3D visuals from custom-hacked infrared depth cameras. Music is drawn from an eclectic palette of hip hop, soul, funk, electro, deep disco cuts, soulful house, other electronic, and world bass.