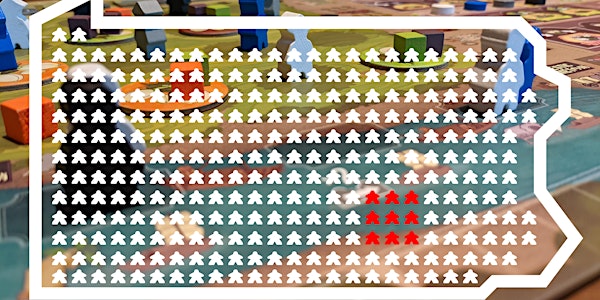 Harrisburg Board Game Day
A free day of games, open to those who wish to unplug from the world and push some cardboard, make new friends and connect with old ones.
When and where
Location
Whitaker Center for Science and the Arts 222 Market Street Harrisburg, PA 17101
About this event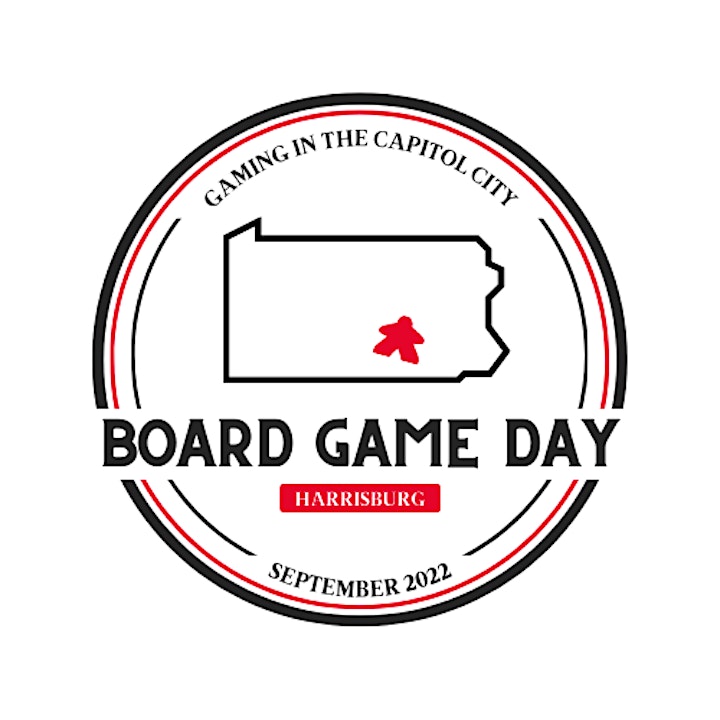 The Harrisburg Board Game Day is a once-a-year free event organized to bring the fun of board games to Harrisburg, PA. Attracting over 150 people annually, the Board Game Day has found a new, larger home at the Whitaker Center for Science and the Arts.
The Harrisburg Board Game Day aims to bring together board game players of every stripe and create a family event for all to enjoy while highlighting our capital city. Attendees can expect an opportunity to learn new games, meet others interested in the gaming community, help playtest new, in-development games and enter to win exciting door prizes.
If you are interested in volunteering or a company looking to support the event, please email matthewcaylor@gmail.com.
In 2022, the Harrisburg Board Game Day continues to partner with The Bodhana Group to provide access to their massive gaming library. The Bodhana Group is a 501(c)(3) nonprofit organization that advocates the use of tabletop gaming as a directed therapeutic and clinical practice that can benefit personal growth as well as enhance social and educational services to individuals and families.
We thank the Whitaker Center for Science and the Arts for providing the space for this year's event. The Center, located in Harrisburg, PA, offers live music, concerts, theater performances, movies, science exhibitions, and activities for children.
Code of Conduct
The Harrisburg Board Game Day is dedicated to providing a fun, positive gaming experience for everyone, regardless of age, race, sex, or creed. To that end, we will not tolerate harassment of any kind during the event.
DO:
- Have fun!
- Be respectful of others
- Be kind, always
- Respect the volunteers, the venue, other attendees, and everyone's stuff
REMEMBER:
Harassment of any kind, including physically or verbally threatening, annoying, unwelcoming attention, stalking, pushing, shoving or use of physical force; which in any way creates a disturbance that is disruptive or dangerous, as well as any boisterous, lewd or generally offensive behavior or language, using sexually explicit or offensive language or conduct, or profanity, obscene gestures or racial, religious or ethnic slurs will be considered harassment.
If people tell you NO, your business with them is done. If you continue attempting to contact those people, you may be removed from the premises.
Remember: "No" means no. "Stop" means stop. "Go away" means go away.
Costuming is not consent.
Violating the anti-harassment policy will be grounds for your removal.
Contact any volunteer immediately if you see or experience any behavior that breaks
our code of conduct.
Attendees agree to allow us to use pictures/videos from the event for marketing purposes. If you would like to opt-out, please email matthewcaylor@gmail.com.
Harrisburg Board Game Day Rules
To ensure that all of our guests have a good time while in a safe environment, the Harrisburg Board Game Day enforces the following rules:
No weapons will be allowed on the premise.
Selling of any kind will not be allowed in the public areas of the event. All selling of products or services is restricted to event authorized dealers. The sale of anything without the Harrisburg Board Game Day's consent may result in the individual's removal from the event.
Cheating at games, breaking any game, event or venue rules, rowdiness, or failure to conduct oneself maturely will be grounds for removal from the event.
Breaking any law, including but not limited to stealing, harassment, assault, or public drunkenness, will be grounds for removal from the event and may lead to the involvement of local law enforcement.
The Harrisburg Board Game Day reserves the right to deny admission to any person or remove anyone from the event for ANY reason.
Policy on Child Attendees
Children are welcome at the Harrisburg Board Game Day.
Volunteers are NOT babysitters, and no one is responsible for a minor but their parent, guardian, or designated responsible adult at the convention.
An adult must accompany all children under the age of 13.
Children under 16 must have contact information for a responsible adult available at all times, so that person may be contacted if necessary.
Children who cannot behave appropriately to participate in a game may be ejected from that game.