In this virtual talk, Elaine Elinson will present on the little known case of Harris v. Sutro, where John Harris challenged segregation.
About this event
On August 1, 1897, the headlines of all three major newspapers in San Francisco announced an unusual story – John Harris sued Adolph Sutro over the color bar at the Sutro Baths.
Harris, an African American, charged that he was not allowed in the pools at Sutro Baths solely on the basis of his race.
He filed – and won – his lawsuit just one year after the United States Supreme Court ruled in the infamous Plessey v. Ferguson case that racial segregation was the law of the land.
What made this courageous man – backed by others who had fought for years for the rights of African Americans in California – stand up to a color bar imposed at San Francisco's top new amusement center, the Sutro Baths, owned by the powerful former Mayor of San Francisco?
Working with the National Park service, writer Elaine Elinson dug deep into the archives and uncovered material that reveals a straight line from the Civil War to the Unruh Civil Rights Act, the law in force in California today that prohibits discrimination on racial, gender, religious, and ethnic grounds.
Join us for a presentation on the little known – but historically significant – case of Harris v. Sutro, John Harris's bold challenge to racial segregation.
**This event will be on Zoom. We will send you instructions 24 hours before the event on July 28th at 4PM. If you register after 4PM on July 28th, then the instructions will be emailed at 3PM the day of the event, an hour before the event starts. Please note all times are Pacific Standard Time.**
This virtual event is sponsored by the California State Library Foundation.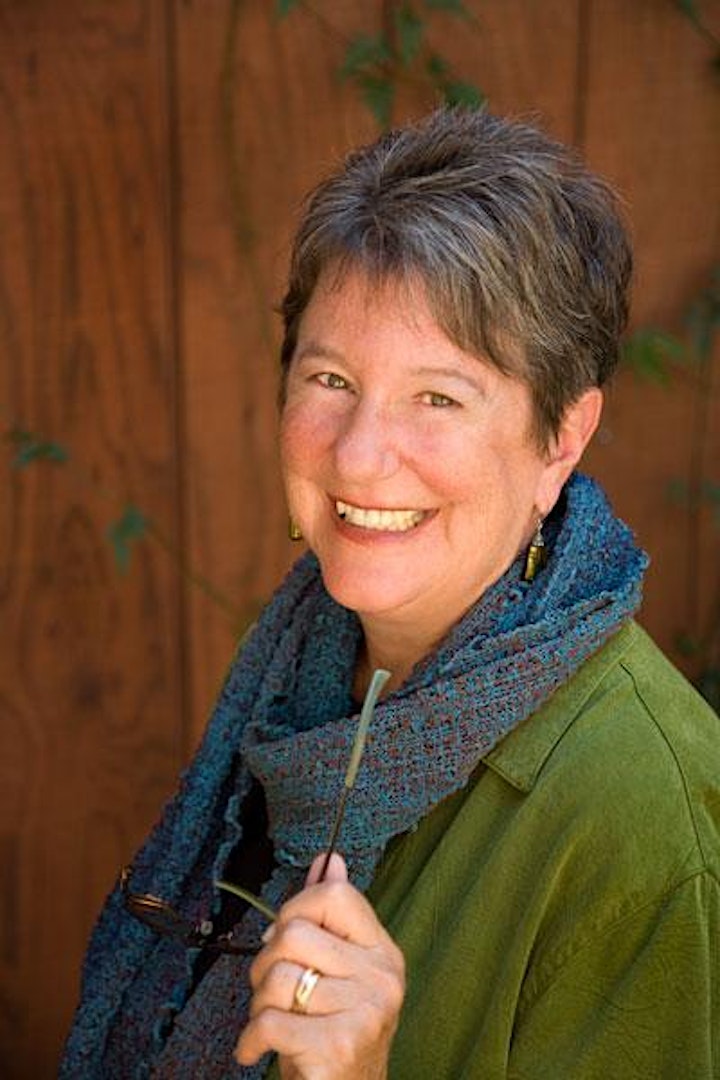 Elaine Elinson is coauthor of Wherever There's a Fight: How Runaway Slaves, Suffragists, Immigrants, Strikers, and Poets Shaped Civil Liberties in California, which won a Gold Medal in the California Book Awards.
Elinson researches civil rights history for the National Park Service and has helped create exhibits on the incarceration of Japanese Americans at Tule Lake, the imprisonment of conscientious objectors at Alcatraz during World War I, and the civil rights lawsuit challenging race segregation at San Francisco's Sutro Baths.
A former communications director of the ACLU of Northern California, Elinson has written articles and reviews in the San Francisco Chronicle, Los Angeles Review of Books, The Nation, and other publications. A graduate of Cornell in Asian Studies, Elinson worked as a reporter and editor for Pacific News Service in Southeast Asia and is coauthor of Development Debacle: The World Bank in the Philippines, which was banned by the Marcos regime.
Elinson serves on the boards of Mesa Refuge writing residency and Yerba Buena Gardens Festival; she was named a San Francisco Public Library Laureate in 2010.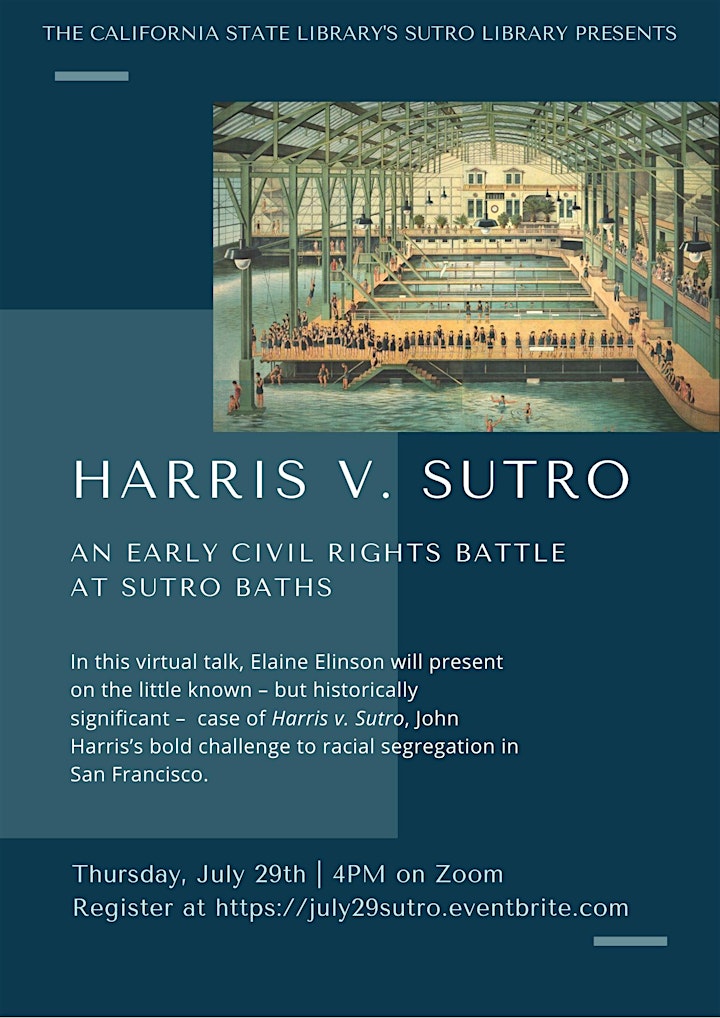 Organizer of Harris v. Sutro: An Early Civil Rights Battle at Sutro Baths