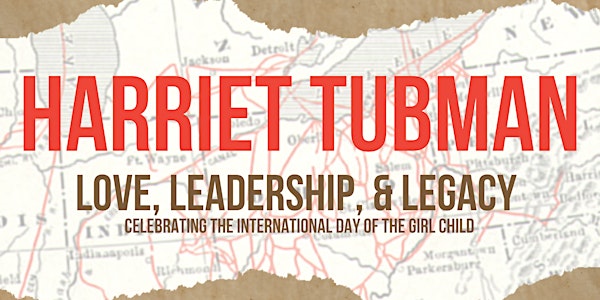 Harriet Tubman: Love, Leadership, & Legacy
All girls have this inner power, which they will discover when they first learn to love themselves.
When and where
Location
Sinclair Conference Center 444 West Third Street Dayton, OH 45402
About this event
Harriet Tubman was a woman known for rescuing herself from slavery and then returning to save others. She is a heroic legend for girls who know her story. We believe for Harriet to be able to believe that she, a little slave girl could be free, was because she loved herself. This love for herself was also a stimulus to love others. To show compassion, and empowerment to achieve unimaginable goals. To become a servant leader who left a legend for us to admire. She is a natural choice to lead girls in the same path towards leaving their legend.
This conference will be an introduction of a series of lessons for girls ages 10 to 20 and their adult mentors that teach Self-Respect, Self-Empowerment, and Self-Care. The qualities we recognize are Self-Love and are important for young and older girls to realize.