Multiple Dates
Harp and Reiki Healing Online Tuesdays
Description
Let the rich and mystical sound of the harp and Christine's angelic voice carry you deep into your heart as flowing waves of healing Reiki energy fill you with fresh, vital, life force. The Celtic harp has an ancient history of being used for healing and connecting us to sacred, celestial realms. The harp is a bridge between heaven and earth and combined with Master Level Reiki energy, you receive blessings of sound, frequency and light to support and nourish your well-being in body, mind, heart and soul.
Release into the bliss of pure being. Allow your body and mind to deeply relax and let go. Open to your inner self and connect with the peace and wisdom of your heart and spirit.
You may have a specific intention in mind for your healing journey or you may just be open to receive whatever blessings and divine gifts come.
This healing is offered as a Zoom video call which you get to enjoy from the comfort of your own home. Please set yourself up so that you can be cozy and lying down for about an hour and that your computer, phone or device can be close by. High quality speakers or headphones are recommended.
You will be emailed the Zoom link after you register on Eventbrite.
Registration closes one hour before the call.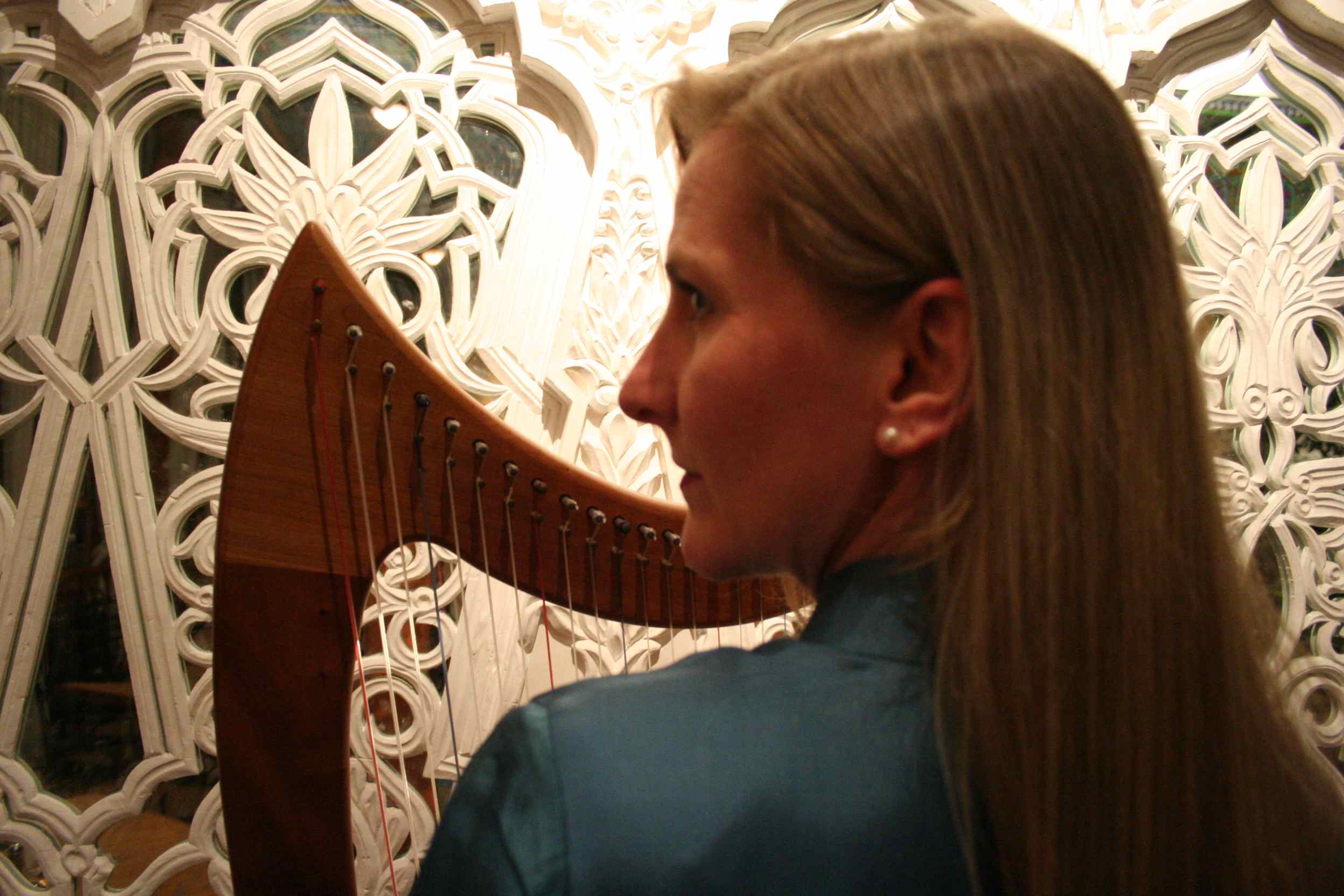 What is Reiki?
Reiki means "universal life energy". It is now widely accepted in the field of quantum physics that on the atomic level everything is energetic and vibrational. When energy, vibration and frequencies change there are corresponding changes in matter, emotional states and consciousness.
Reiki works by allowing the vibration of healing energy to flow through the practitioner to you. The innate healing wisdom of your body directs where the Reiki energy goes and what aspects of your being are attended to. It is usually where the greatest need is be it on the physical, emotional, mental or spiritual levels.
Energy work has been used in many cultures all over the world for thousands of years. This life force energy is also known as prana, chi and qi in the traditional healing systems of India, China and Japan.
How can Reiki help you?
Reiki aids relaxation, assists the body's natural healing processes and develops emotional, mental, and spiritual well-being.It is also works to induce feelings of peace, help people cope with difficulties, relieve emotional stress, and improve overall wellbeing.
About Christine Tulis:
Christine Tulis is a harpist, singer, mystic, healing artist, Reiki Master and award-winning composer sharing the spiritual qualities of the harp and the ability of music and the healing arts to connect us to our hearts and inspired states of being. Her healing sessions, live and online events are nationally renowned for their transformational effects.
Christine began playing the Celtic harp after a life changing spiritual experience catalyzed by encountering the instrument live for the first time over 30 years ago.
She began her work as a healing artist shortly thereafter following a number of profound experiences with massage, bodywork and healing energy. Her mission is to amplify and expand the energies of love, peace and beauty through the healing arts and music.
Christine has been a Reiki Master practitioner in the Usui lineage since 2004 and received her first level of Reiki attunement in 1993.
Christine's music is created by entering into a contemplative state and playing and singing what she hears inwardly. She loves sharing musical experiences that open inner gateways and support healing and spiritual awakening.
The harp has been played for thousands of years in cultures around the globe to facilitate healing, access spiritual vision and connect with the celestial realms. Christine feels a profound resonance with this timeless, sacred lineage and creates live and online musical healing experiences.
Christine has shared her unique blend of music and healing arts widely including two United Nations events, Grace Cathedral, San Francisco, Chartres Cathedral, France, andHarvard University along with countless churches, yoga studios and healing centers nationally. Her music has been featured on television and radio and is played in healing centers and homes across the globe.

Learn more at: www.christinetulis.com
There are no refunds but you may give your link to a friend if you cannot be present.