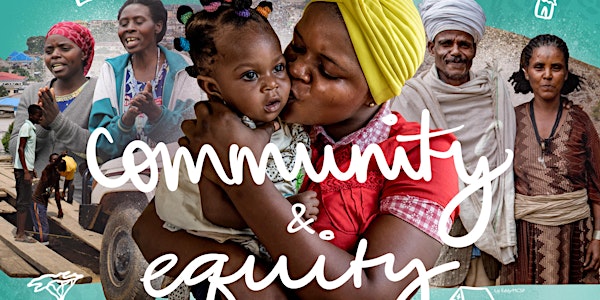 Harnessing the Power of Communities to Achieve Equity and Primary Health Ca...
Event Information
Location
Hyatt Regency Bethesda
One Bethesda Metro Center
(7400 Wisconsin Ave)
Bethesda, MD 20814
Description
Harnessing the Power of Communities to Achieve Equity and Primary Health Care for All

Monday, May 6, 2019
9:30AM-11:30AM EDT
The Astana Declaration revives attention and commitment to primary health care (PHC) and yet, 40 years post-Alma Ata, community health platforms still are not fully integrated into formal health systems nor consistently prioritized for investment as part of national health strategies. Community approaches, including engagement of civil society and communities themselves, are essential to advancing equity, including gender equity, and achieving PHC for all.

Please join USAID's flagship Maternal and Child Survival Program (MCSP) in person or online for a morning event at the CORE Group Global Health Practitioner Conference on Monday, May 6 from 9:30AM-11:30AM to discuss the importance of strengthening and scaling community health interventions to save the lives of mothers and children. MCSP and partners will discuss and highlight global and country progress as well as the unfinished agenda for institutionalizing community health within national health systems.
This event will be webcasted for remote viewing by clicking on the following link: https://mcspcommunity.hosted.events
The official program will commence at 9:30AM with registration and breakfast starting at 9:00AM. Lunch will be offered following the event.
---
Opening Remarks
Kate Crawford, Deputy Director, Office of Maternal and Child Health and Nutrition, Bureau for Global Health, USAID
Melanie Morrow, Community Health and Civil Society Engagement Team Lead, MCSP
Panel 1: Country Leadership Progress and Lessons
Moderator: Maria Francisco, Health Systems Strengthening and Equity Team Lead, MCSP
Dr. Abeba Bekele, Chief of Party, MCSP Ethiopia
Dr. Stelio Dimande, Community Health Director, MCSP Mozambique
Dr. S. K. Sikdar, Deputy Commissioner of Family Planning, Ministry of Health & Family Welfare, India
Question and Answer
Panel 2: Catalyzing Investments
Moderator: Lisa Hilmi, Executive Director, CORE Group
Anne Detjen, Health Specialist, iCCM/IMCI, Childhood TB and Community Health Unit, UNICEF
Lizah Masis, Country Investment and Knowledge Director, Financing Alliance for Health
Lory Meoli, Community Health Technical Advisor, Office of Maternal and Child Health and Nutrition, Bureau for Global Health, USAID
Dr. S. K. Sikdar, Deputy Commissioner of Family Planning, Ministry of Health & Family Welfare, India
Question and Answer
Closing Remarks
Dr. Koki Agarwal, Director, MCSP
Date and time
Location
Hyatt Regency Bethesda
One Bethesda Metro Center
(7400 Wisconsin Ave)
Bethesda, MD 20814