About this Event
Harmless
Nacho Cano was born in Mexico City, and now resides in Los Angeles. The songwriter/producer has released musical projects under the name Twin Cabins, Canito and, currently, Harmless. Immigrating to San Diego at ten years old, Cano used hip hop to expand the little English he spoke.
"Twin Cabins was done from my college dorm bedroom in an effort to make the music that I liked as well as a way to tell one of my crushes I liked them," says Cano. Canito is an extension of Cano's impeccable production work, "Sampling hip hop heavily influenced my process and how I make music. Canito is a reflection of that. It's an exercise that allows me to be a part of a genre that helped me feel American." Harmless is a colorful mix of emotions woven seamlessly with bright electronic synths, smooth vocals and the occasional playful saxophone. "Harmless translates the hopeless love I know from Mexico. Songs about impossible love, boleros in English."
Two years ago, Nacho Cano was nearly killed by a drunk driver while riding his bike to work. On the eve of the accident, the rising artist had just finished his last EP, A Donde Te Vas?, with eager hopes to share it with the world. He had just inked a deal with management, and was starting to find himself on a path to success. Although the EP was shared, Cano struggled with recovery and his career was put on pause; Cano fought to return to life.
Previously, he had made a name for himself with driving guitar pop a la Wild Nothing or Diiv, but in the wake of his accident, he's shed the indie rock stylings for dreamy R&B, layered with bright synths, smooth vocals and saxophone flourishes. It recalls the moody, beautifully saturated music of artists like Blood Orange and Solange.
While on bed rest, a close friend lent him a small keyboard to write music. The friend mentioned Robert Wyatt and how it helped him cope. As Cano learned how to walk again, to be again, he worked on songs and sketches as a form of therapy. Sometimes in a wheelchair and eventually on his feet, Condiciones (Conditions) was the result of that therapy. Condiciones was written throughout the ongoing recovery period, it samples materials from the past two years, voicemails, videos of Cano learning to walk again, and audio recordings from his hospital room. The sketches that accompany the album art, are based on stills that were taken of the accident.
The songs that comprise this brief EP are a celebration - of making music again, of getting back to life and being alive.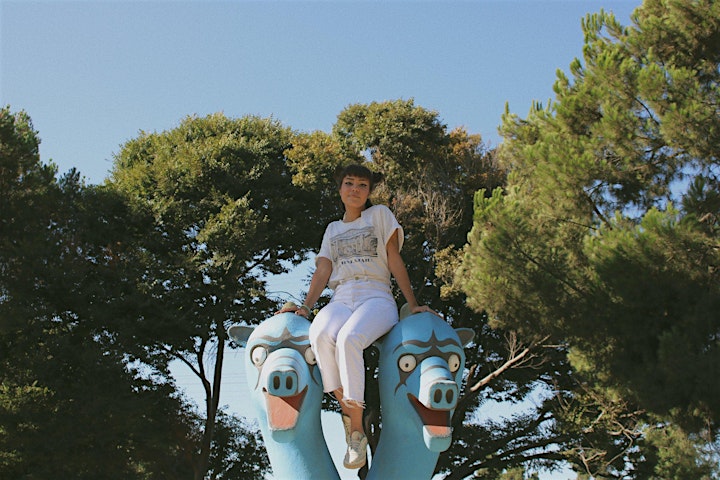 Yungatita
Yungatita is a multimedia project by Los Angeles based artist and musician, Valentina Zapata. Using a variety of different mediums: from canvas, cityscape, and soundscape, Yungatita delivers impressions on everything and nothing at all, filtered through the kaleidoscopic curiosities of a person in a state of constant daydream.
As a multi-instrumentalist, all of Yungatita's music is written in the confines of the bedroom and focuses primarily on translating emotion, nostalgia, and colors into sound.