Harlem's Swing Dance and Lindy Hop Class: Tuesdays!
Description
NOTE: 18 and under are free to take class! 12 yrs and under must be accompanied by an adult or older sibling
Harlem's most famed dance is it's signature cultural dance of the Lindy Hop! At 7pm on Tuesdays join us for only $7 - AND those 18 years and under are Free! NO partner necessary.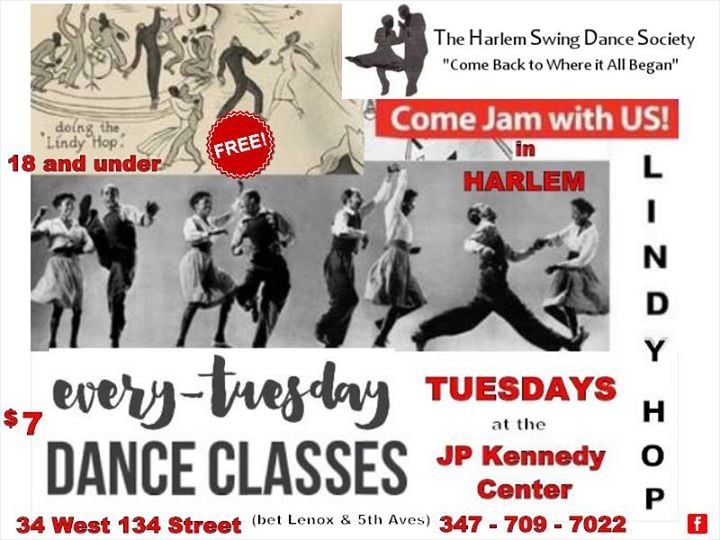 An authentic cultural experience, you'll have a Beginner/Intermediate class. Warm up with a little Shim Sham or Jazz Steps but we always get into the main meat of partner dancing too for a fun hour. CASH ONLY accepted - Please be on time - and bring comfy shoes and a bottle of water!
Any q's please call 347 -709 - 7022 or email theharlemswingdancesociety@gmail.com