Description
One of the last Paint n' Sip parties for the year, so Harlem let's make this epic. Come join Best Selling Author/Artist Justin Q Young as he wraps up his 12-city Paint n' Sip tour, December 10th from 7pm-11pm in Harlem, New York.
Be prepared for a fun-filled night of laughter and fun as he guides you step by step on a special one of a kind piece,that will make you feel like a Picasso by the end of the night. If you have seen any of his work online then you know you will be in for a treat as he will bring that inner artist out of you giving you something to boast & brag about.
Art supplies & materials will be provided, BYOB, bring a friend and be ready to enjoy a night of fun and laughter.
Also available for purchase for those who love to read, his Best Selling Novella "Dickmitized:Point Of No Return, Move Dat Doe, The Writer's Gift (anthology) & the newly released "Fiyah Starter".
$40 per person.
There will be a raffle drawing ($1 tickets) for an Original piece of artwork.
Be ready to enjoy something different, drink, laugh, paint & have fun.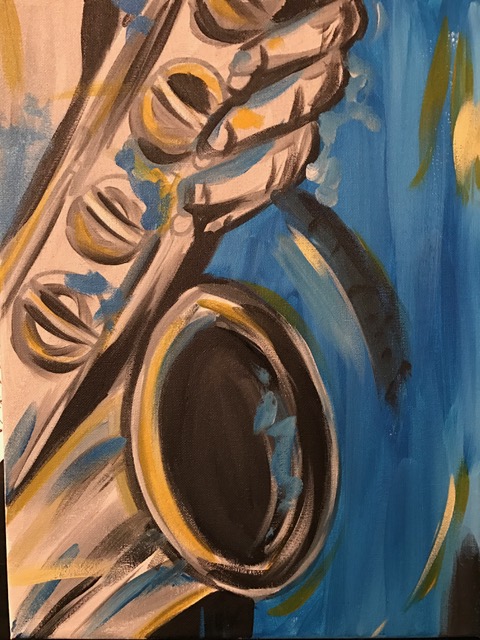 An expressive piece that you will be able to paint from start to finish if not in blue than in the color of your choice.
Let's have some fun!!!!