Description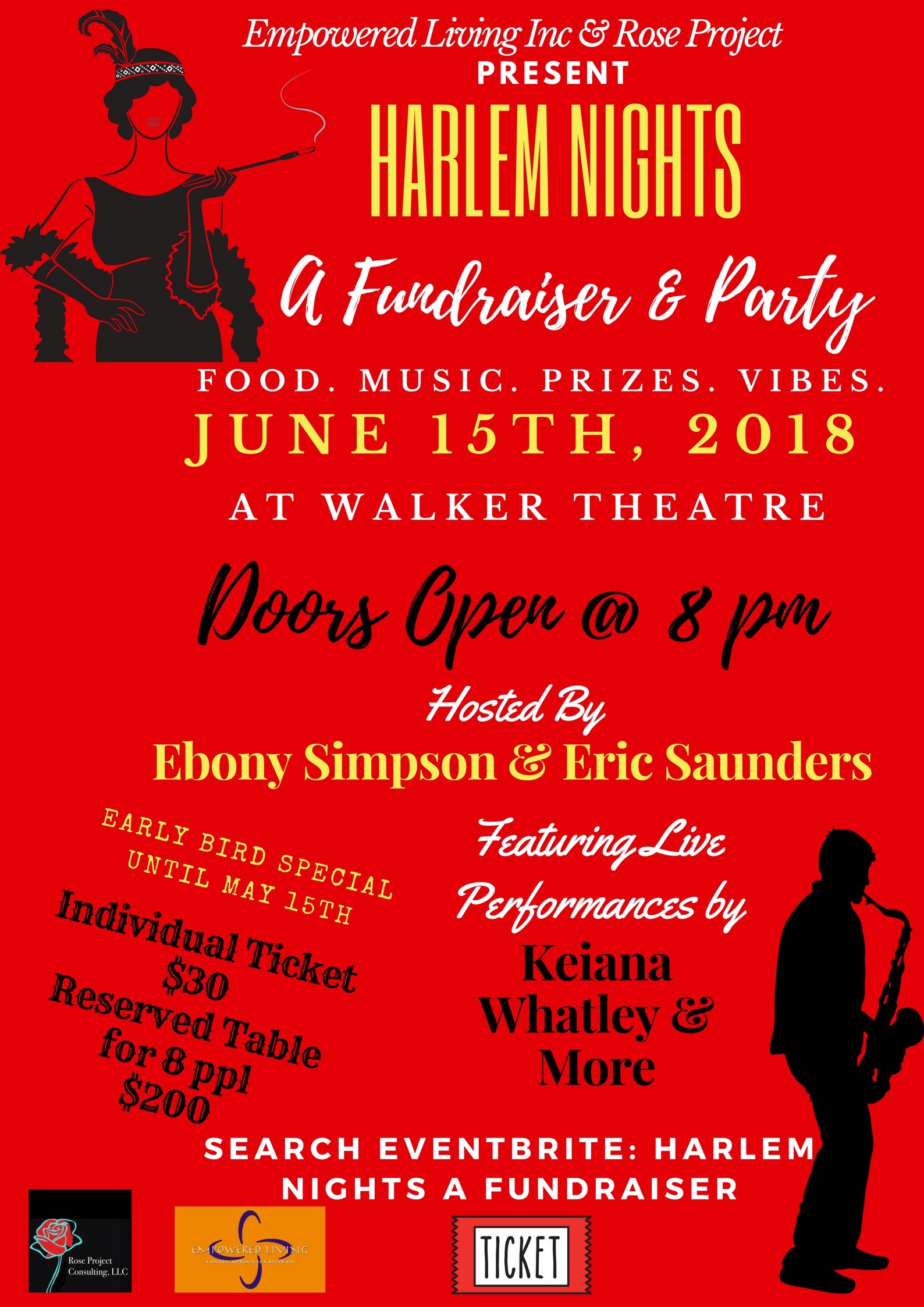 THIS EVENT IS 21 AND OLDER!
The Rose Project & Empowered Living Inc are collaborating to present:
Harlem Nights- A Fundraiser Party.
Both companies are working to raise awareness to the growing trends affecting our community. The need for therapeutic services such as mental health assessment and domestic violence prevention are increasing. Those in need of assistance often don't receive the proper care due largely to no financial aid. We need your assistance. The monies raised during this event will go directly to those in the community that are in need of assistance. The Rose Project and Empowered Living Inc are committed to serve those without a voice. With your help, we can expand programs and offer prevention education. Together we can change our community, making the future brighter for all.
Ticket Pricing:
Early Bird Pricing: $30 ($32.64 with online fee) Save $5
Early Bird Table of 8 Pricing: $200 ($211.99 with online fee) Save $40
General Admission: $35 ($37.92 with online fee)
Table of 8 Pricing: $240 ($ 254.19 with online fee) Save $40
Students- Discount rate applies: $20 ($22.09) Student ID must be shown at the door to honor ticket price. Must be 21 years and older.
THIS EVENT IS 21 AND OLDER!