Description
New Name. New Logo. New Location. Same Vibe.

Enjoy a night of Food, Fun, Fashion, and some of our Favorite Poets and Performers.

Featuring Chevon Guthrie, Gregory Wilsonn, Jashua Sa-Ra, Jazmin Luperena, Kearah Armonie, Tehillah Michelle, and The Bomb Syndicate

with Fatou, Ghetto Ghandi, Kaira Batiz, Luther D. Isler, Lyrical Faith, NJLive, Poetic Boy D, and Shauny
All proceeds go towards the continuing and expansion of Harlem Bomb Shelter open mics and productions in Harlem that are free and low-cost to the community
Make a $20 "Concrete" Donation or more to Attend. ($35 at the door)
Make a $50 "Steel" Donation or more to Attend and Receive a Commemorative HBS T-Shirt

We're Raffling Off 2 Tickts to MARVEL'S AVENGERS: ENDGAME | 1 for $7 / 5 for $25
11PM after the Fundraiser at AMC Empire 25 on 42nd Street in IMAX
Raffle Ends 04.24.19 | Winner will be announced at the Fundraiser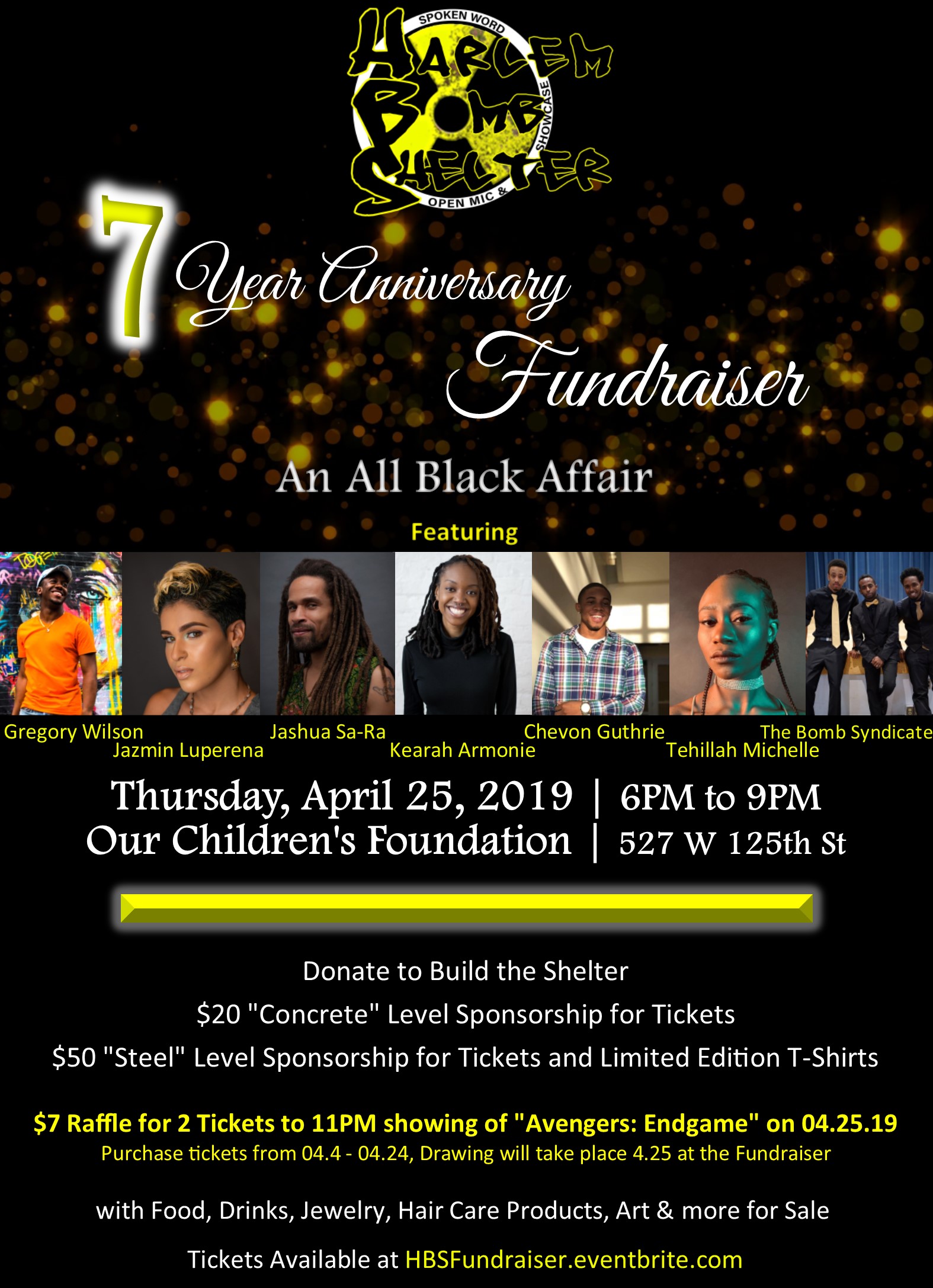 There will be various Vendors with Food, Drinks, Cupcakes, Natural Hair Care Products, Art and more FOR SALE!