Description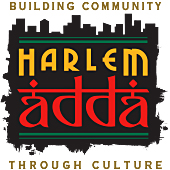 Two brilliant artist, activist-scholars of Bangladeshi origins will be in New York during the Thanksgiving week and I would like to host an Adda with them. They are Ali Asgar and Layli Uddin.

Ali is an amazing artist whose work touches on topics of gender and sexuality. Layli is an activist-scholar who organized in Bangladesh's working class community in England, and writes on popular leftist-peasant organizer Maulana Bhasani.

Links to their work.
Ali Asgar. http://aliasgarart.com/
Read this powerful article about how Ali escaped a brutal attack of his friend Xulhaz Mannan. https://www.thedailybeast.com/my-gay-friends-were-hacked-to-death-in-dhaka-i-escaped
Layli Uddin. http://www.thedailystar.net/in-focus/maulana-bhashani-the-lessons-freedom-175531

They will share about their work, and specifically how other communities of color have influenced/informed their work including black politics and theory.

I will provide a light dinner and ask guests to bring a drink or snack for the communal adda table.
Harlem Adda seeks to explore the relationships between communities through arts, culture, and politics. Adda (ad-dha) is a Bengali word which is an iconic cultural practice of hosting informal conversations among friends. Harlem Adda seeks to lift up conversations with significant links to Harlem.