Hardware for Health: Entrepreneurs' Path from Concept to Consumer

Thursday, September 29, 2016 from 3:30 PM to 7:00 PM (PDT)
Event Details
New technologies enable consumers to be proactive in managing their own health, with hardware solutions playing a leading role. As a result, companies developing hardware for health need to evolve quickly to keep up with increasing market/consumer demands. As a hardware startup, where does one begin? How does one take their startup from early stage, progress it and get the product to market?

Join PCH and Johnson & Johnson Innovation for an insightful session featuring experienced investors, entrepreneurs and CEOs who will share solutions to challenges and tools to leverage opportunities that startups face. They will cover a number of topics including:
Developing and commercializing hardware solutions for consumer health
Financing strategies
Value creation from big data
Navigating the regulatory hurdles
Channel strategies for commercialization
Bring your questions and learn! Visit HardwareforHealth for more information.


Speakers:
Ann Crady Weiss | Venture Partner, True Ventures, and Co-founder, Hatch Baby read bio»
Karen Drexler | Mentor, Investor, and CEO, Sandstone Diagnostics, Inc. read bio»
Alan Levy | Chariman and CEO, Chrono Therapeutic read bio»
Inder Singh | Founder and CEO, Kinsa read bio»
[moderator] Lisa Suennen | Managing Partner, Venture Valkyrie Consulting read bio»


Agenda:
3:30 PM | Registration and Networking
4:00 PM | Presentations, Panel, and Q&A
5:30 PM | Networking Reception
6:30 PM | Program Close


Who should attend?
Entrepreneurs from transformative health hardware companies either in the prototype or later development stage.
Startups that would benefit from expertise in funding, strategies around big data, and advances in machine learning and navigating regulatory issues.


Fees:
FREE | Invite only
Please RSVP online so that we can get an accurate headcount for food and beverages. Registration will remain open until noon on September 28th or sold out. We will not be accepting walk-ups once the event is sold out.


Location:
JLABS @ SSF
329 Oyster Point Blvd - 3rd Floor
South San Francisco, California
Map It


Speakers' Biographies:


Ann Crady Weiss | Venture Partner, True Ventures, and Co-founder, Hatch Baby
Ann Crady Weiss is an experienced entrepreneur and investor with deep roots in the consumer and smart parenting space. As a venture partner at True Ventures, Ann focuses on early stage investments in internet, mobile, consumer and IoT companies. Ann is also CEO and co-founder of smart nursery device company Hatch Baby. Ann previously founded Maya's Mom, a social networking site for mothers that was acquired by Johnson & Johnson. She was an executive in the Search and Marketplace division of Yahoo! and also served as the SVP of Consumer Experience for BabyCenter, which reaches 85% of new and expectant parents in the US, and 40 million worldwide. She met her husband and Hatch Baby co-founder, Dave Weiss, at BabyCenter where, between the two of them, they ran product, engineering, editorial, design, community and marketing teams.
Connect with Ann:  

Karen Drexler | Mentor, Investor, and CEO at Sandstone Diagnostics, Inc.
Karen Drexler has spent the last 20+ years co-founding and building medical device companies, mainly in the diagnostics space. Karen was President and CEO of Amira Medical, a glucose monitoring company that was sold to Roche in 2001. She is passionate about women's health and is an active mentor and angel investor through Astia (astia.org). Karen is currently an active chairwoman with Hygieia, a diabetes health IT / service company, and on the boards of Diadexus (DDXS, cardiovascular risk markers), Naia Health (connected devices for growing families) and Sandstone Diagnostics (point of care/home testing). Karen also acts as a senior strategic advisor for several other early stage companies and is on the Board of the Keller Center for Innovation in Engineering Education, Princeton University. The holder of 11 issued patents, Karen received her MBA from the Graduate School of Business, Stanford University and her BSE in Chemical Engineering from Princeton University.
Connect with Karen:  

Alan Levy | Chariman and CEO, Chrono Therapeutic
Dr. Levy brings more than 30 years of senior operational leadership and experience in the medical device industry. He was the founding CEO of Incline Therapeutics that was acquired by The Medicines Company in January 2013 for up to $390 million. Previously, he was the President and CEO of Northstar Neuroscience, a company developing innovative therapies for neurological diseases and disorders. Dr. Levy also served as the CEO of Heartstream, Inc. and was the President of Heart Technology, Inc. Dr. Levy received his Ph.D. in Organic Chemistry from Purdue University, a B.S. in Chemistry from City University of New York, and holds an Honorary Doctor of Science from Purdue University. He serves as a board member of several public and private companies including Intuitive Surgical, Proteus Digital Health and Seattle BioMed.
Connect with Alan: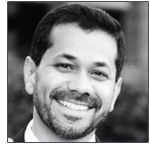 Inder Singh | Founder and Chief Executive Officer, Kinsa
Inder Singh is the Founder & CEO of Kinsa, which is using mobile technologies to create a real-time map of human health to track-and stop-the spread of communicable illness. Kinsa's first product was the Kinsa Smart Thermometer, the first-ever FDA-cleared, app-enabled thermometer that automatically records illness history and provides guidance on next steps if fever and symptoms are cause for concern. Recently, Kinsa released a wireless tympanic version of its thermometer, with all the benefits of the Kinsa app and an instant read time. Kinsa is backed by Kleiner Perkins, First Mark Capital, and Founder Collective, amongst other VCs and angel investors and has raised $12 million to date. Prior to starting Kinsa, Inder was the Executive Vice President of the Clinton Foundation's Health Access Initiative (CHAI). While at CHAI, Inder brokered deals between 70 governments and 22 pharmaceutical companies that resulted in nearly $1.5 billion in cost savings from lower priced drugs and diagnostics for HIV/AIDS, malaria, and TB. These cost savings enabled millions of people to receive life-saving treatment. Inder and his team were also instrumental in ensuring that more than 25 rare pediatric drug products were developed and brought to market in under 5 years, enabling more than 500,000 children to receive HIV treatment. Before his work in healthcare, Inder worked at several software startups globally. Inder holds five academic degrees, including three graduate degrees from Harvard and MIT. He is a frequent guest lecturer at Harvard and MIT and a frequent speaker at conferences on topics including the Internet of Things (IoT), technology's application to health, and starting companies with a social mission.
Connect with Inder:  


[moderator] Lisa Suennen | Managing Partner, Venture Valkyrie Consulting
Lisa Suennen is Managing Partner at Venture Valkyrie Consulting, which provides business advisory services to large corporations, not-for-profit institutions, and venture capital and private equity firms in the healthcare field. Her advisory work focuses on both corporate venture capital and general market and partnership strategy to help clients capitalize on the significant opportunities presented by today's evolving healthcare system. In particular she focuses on the intersections of health IT, healthcare services and medical technology and where these come together in digital health. Lisa is also Managing Member of Cardeation Capital Management and a member of the faculty at the UC Berkeley Haas School of Business, where she teaches classes on venture capital and the changing healthcare economy. Previously Lisa spent 15 years as a Partner at Psilos Group, a successful healthcare-focused venture capital firm. Prior to Psilos, Lisa helped build Merit Behavioral Care (formerly American Biodyne, Inc), an $800mm behavioral healthcare company where she held various senior executive roles from its early start-up days through its successful IPO and exit. Previously, Lisa held various positions in marketing and product management in companies in the high technology field. Lisa is currently a Board Member of digital health company Beyond Lucid Technologies; a Board Member of the Dignity Health Foundation, Heart To Heart and and global digital health organization HealthXL. She is also on the Advisory Boards of Qualcomm Life, the California Health Care Foundation Innovation Fund, and BDC Capital. She is a Fellow of the inaugural class of the Aspen Institute's Health Innovators Fellowship and a member of the Aspen Global Leadership Network. Lisa writes a widely read blog on healthcare and healthcare investing at www.venturevalkyrie.com. She published her first book in 2013: Tech Tonics, Can Passionate Entrepreneurs Heal Healthcare with Technology, coauthored with Dr. David Shaywitz. Together they also host a popular podcast, also called Tech Tonics, focused on the people and passion at the intersection of technology and health. Lisa an M.A. in political science, a B.A. in political science and a B.A. in mass communications, all from the University of California, Berkeley.
Connect with Lisa:  


When & Where

Johnson & Johnson Innovation, JLABS
329 Oyster Point Blvd
3rd Floor
South San Francisco, CA 94080


Thursday, September 29, 2016 from 3:30 PM to 7:00 PM (PDT)
Add to my calendar
Organizer
Johnson & Johnson Innovation focuses on accelerating all stages of innovation worldwide and forming collaborations between entrepreneurs and Johnson & Johnson's global healthcare businesses. Johnson & Johnson Innovation provides scientists, entrepreneurs and emerging companies with one-stop access to science and technology experts who can facilitate collaborations across the pharmaceutical, medical device and consumer companies of Johnson & Johnson. Under the Johnson & Johnson Innovation umbrella of businesses, we connect with innovators through our regional Innovation Centers, Johnson & Johnson Innovation | JLABS, Johnson & Johnson Innovation - JJDC, and our Business Development teams to create customized deals and novel collaborations that speed development of innovations to solve unmet needs in patients. For more information please visit www.jnjinnovation.com or follow @JNJInnovation.