"HardSell2HeartSell" Live 1-Day Breakthrough Training Event

Saturday, June 15, 2013 at 9:00 AM (PDT)
Event Details

Thank you to all of you who joined us at "HardSell2HeartSell" 1-Day Live Event on June 15, 2013.  Our next event is tentatively scheduled for September 14, 2013. 

Please send an email to:
info@emmatiebens.com
for"Advanced Registration", and receive advanced notification for our next event and get Priority Reservation..
Why you need to join us at the next "HardSell2HeartSell" Event? 

Are you an Entrepreneur, Expert, Executive, Educator or Employee, who is looking for more SUCCESS, SATISFACTION and SIGNIFICANCE in your life?

Do you think of ways on how you can:

CLARIFY your monetizable message to attract your ideal clients.

CREATE a Powerful and Compelling Online Presence you can communicate with CONFIDENCE.

CONNECT as a Trusted Authority for more Credibility, Clients and Cashflow.  
If so, please read on...

Ever wondered why no matter what you do, no matter how much technology and strategies you learn, you feel like you're constantly CHASING SUCCESS and are always falling short of where you want to be? 

Do you see yourself going into OVERWHELM and FRUSTRATION on why success happens for others at lightning speed yet remains a struggle for you?   

Is your dream for a successful business creating a MAJOR DISCORD and DISTANCE between you, your family and the people who matter most to you?
A PERSONAL MESSAGE FROM EMMA:


     Hi!  Emma Tiebens here, and the media calls me "The Relational Marketer". Why? Because I believe that success in all areas of our lives is all about RELATIONSHIPS.
      It starts with the relationship between you and yourself, which then determines your relationship with others and your environment by which you operate and resonate from. However you got here on this page, I welcome you and I want to let you know that I' am so thrilled that you have chosen to engage with me right now and I am so excited that you have taken the first step in exploring the possibility of attending my live breakthrough and training experience I call "HardSell2HeartSell".

       Who am I and why do people seek my advice and invest in my books, products and services? It's because I have been through years of painful and expensive trial and error and now I have the specialized skills that help so many people cut down on their learning curve, saving them thousands of dollars and a lot of frustration! In the process I have identified what it takes to connect with the world's top movement makers, thought leaders and global influencers.  You will find many of those beloved familiar faces on this video of my "Inspired Relationships"...



        For the past 8 years of being an Entrepreneur, I have witnessed many of my entrepreneurial friends lose their dream home, life savings and yes, even their prized relationships - divorce, disappointed children and broken homes - due to overwhelm, mis-information and sadly, their lack of SUCCESS.  It seems that no matter what they did, no matter what books they read, seminars they attend or mentors they invest in, they find themselves STUCK, FEARFUL, and VULNERABLE. They failed to realize that they were focused on the wrong things - they simply didn't know what they didn't know.

      At my event you're going to uncover many many things about yourself and the reasons why you're probably not achieving the level of success you thought you would have by now.  I will show you how to comfortably and confidently embrace SELLING as SERVING. 

 (Please watch my personal video message below...)
As I speak and write in and around traditional media - TV/Radio -  as well as new and social media, I have noticed that the people who have an online and offline presence as a TRUSTED AUTHORITY, typically gets more noticed and have more of a command in the marketplace.  This is why I am passionate about helping entreprenuers, experts, educators, executives and employees on how the can: :
   and elicit trust, admiration and desire from your customers to do business with you and choose you from many other options out there!

      One without the other is what causes major delays in success!  Through my life's experience, I have been to thousands of events, invested in hundreds of courses, and have probably spent the equivalent of a million dollars in personal and business development, as well as the "school of hard knocks".

      Here's why I do what I do and a short story of how that happened:


 
      The best lessons learned are those you learn from life's experience and I am proud to say that I have found a powerful way to simplify and consolidate those life experiences that has enabled me to now live the life I have always wanted -- with SUCCESS, SATISFACTION and SIGNIFICANCE -- and now I can share my proven process with you!
ARE YOU READY TO:

* Discover how to GAIN the trust, admiration and desire from your customers to do business with you and where they choose you over your competition!


* CLARIFY and hone your meaningful monetizable message for the ultimate leverage.


* SYSTEMATIZE, create and market your own product, system or service.


* Be confident in COMMUNICATING your response to "Who Are You? " and "What do you do?" and your compelling vision so you can have a long term connection with your ideal clients.


* POSITION and PROMOTE yourself online and offline and CONVERT your prospects to clients who will continue to refer you and rave about you!


* Become a Best Selling Author and leverage your best selling status for more speaking engagements and more clients eager to do business with you.


* IDENTIFY 5 FEARS that continue to keep you stuck and will continue to sabotage your success unless you learn how you can "squish" those fears?


* Become a TRUSTED AUTHORITY online and offline and have potential clients raise their hand to do business with you.


* Add more meaning to your life and create THE MOST INCREDIBLE RELATIONSHIP with yourself, with others around you and with your environment?

Here are some people from my "Prized Relationships" who are also graciously sponsoring and supporting our event: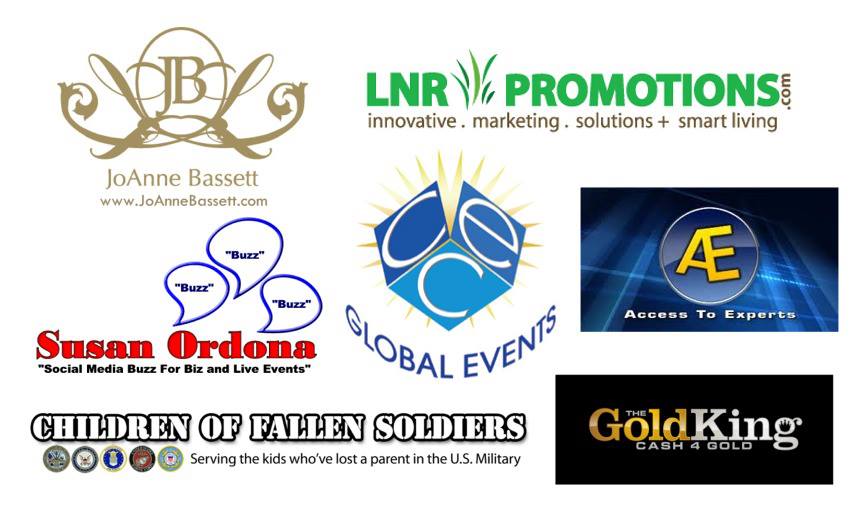 *Finally SIMPLIFY and DEMYSTIFY online and offline marketing for more Visibility, Influence and Profits?


* Learn how to Uplevel your Circle of Influence by identifying and connecting with the right people.


* Implement social media, email and video marketing to help you build powerful and trusted personal brand to Attract, Nurture and Retain powerful business relationships.


* THINK, FEEL and ACT your way to grow richer in all areas of your lives and with Satisfaction and Significance.
Here's what Congressional Staff and Former TV Talk Show Host, Ms. Young O. Kim has to say about why you should learn how to "HeartSell":
As an Author and Creator of many information products and systems on "Relationship Marketing" - I am equipped to show you how you too can leverage technology so you can become a TRUSTED AUTHORITY and become "Magnetic, Memorable and TRUSTED" as you go through your "5 Paths to Profits" -
 Register now to reserve your seat and YOU CAN BRING ONE GUEST! 
REGISTER NOW!!!
(Space is Limited So Scroll-Up Now and Choose The
Ticket That's Right For You)

Would you like to have a powerful Visible, Influential and Profitable . Brand and presence?  Isn't it time for your potential clients to know, like, appreciate, admire, trust and want to do business with you.  It's time to ACCELERATE SUCCESS for you and for the lives you are about to touch!   
I look forward to teaching you my "HardSell2HeartSell" Live 1-day
Breakthrough and Training Experience!
When: 
Saturday, June 15, 2013
Where:
Balboa Bay Club, Newport Beach
Room Reservations/Hotel Info: (949) 645-5000
From:
9:00 am to 5:00 pm
Space Is Filling Up Fast!

REGISTER NOW!!!
(Space is Limited So Scroll-Up Now and Choose The
Ticket That's Right For You)
Stop the overhwhelm and learn to  "monetize your message" and create mutually profitable relationships!
Why do Entrepreneurs, Experts, Educators, Executives and Employees come to Emma for Coaching, Consulting and Mentorship? Here's why:
Investor/Visionary, Manuel Montion
The "Water Doctor", Fred Van Liew
 Creator of Magnetic Sponsoring, Mike Dillard
Author, Speaker, Life Extension Expert
Kathleen Ronald, Founder, Speaktacular.com
These are real people with real reviews and stories to share! 
Until we meet in person... continue to ask yourself:

"Whose life is now better because of yours?"

Cheering You On To Your Success!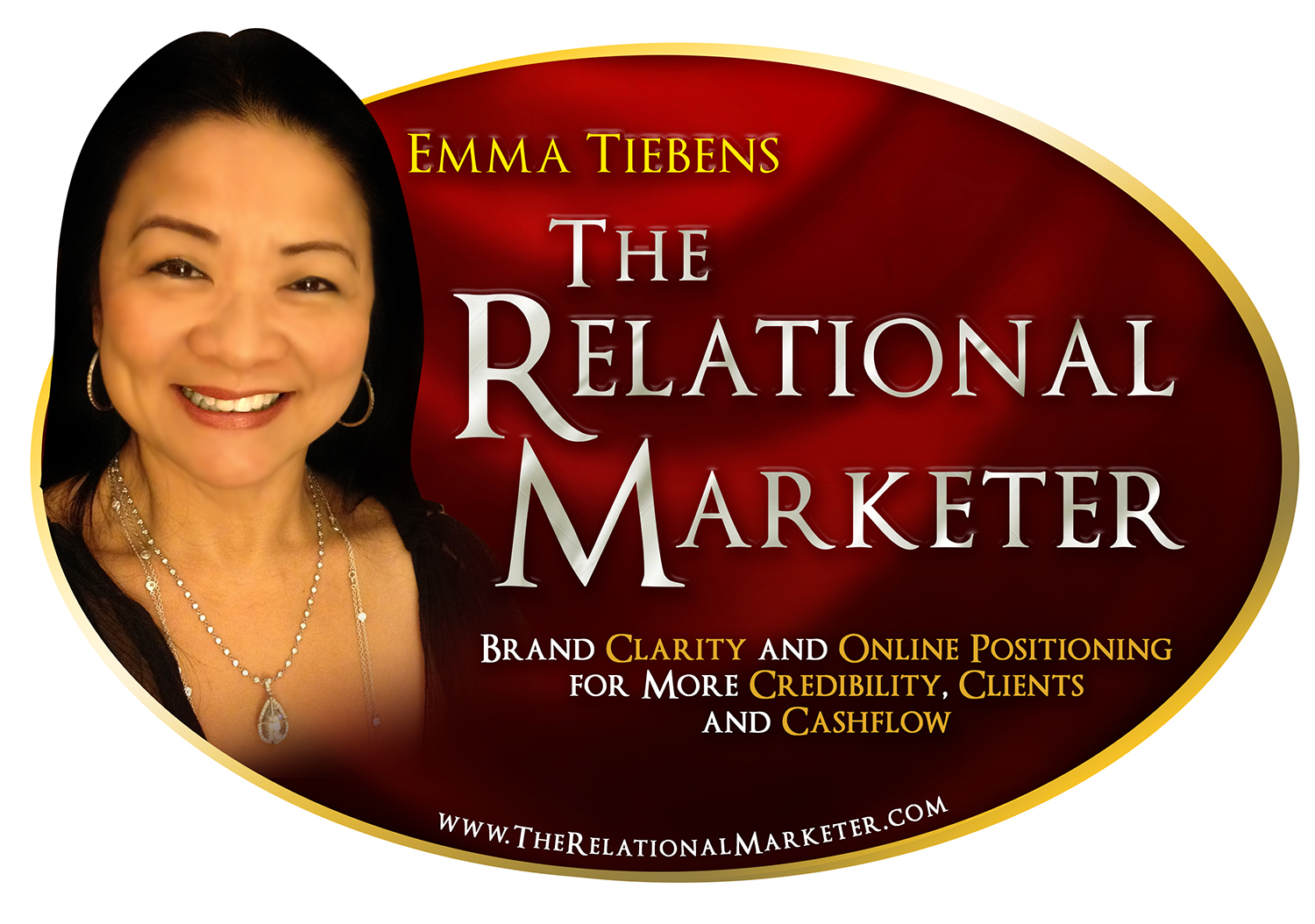 Emma Tiebens
Amazon Best-Selling Author of "Magnetic Memorable and TRUSTED" Book, Inspirational Speaker,
Trusted Authority Positioning Expert, Corporate Trainer,
Personal Brand Marketing Strategist
Have questions about "HardSell2HeartSell" Live 1-Day Breakthrough Training Event?
Contact Emma Tiebens
When & Where

Balboa Bay Club and Resort
1221 West Coast Hwy
92663 92663


Saturday, June 15, 2013 at 9:00 AM (PDT)
Add to my calendar
Organizer
Join us to our June 22 Meetup and Meet Phlippines Secretary of Agriculture, Mr. Emmanuel "Manny" Piñol!