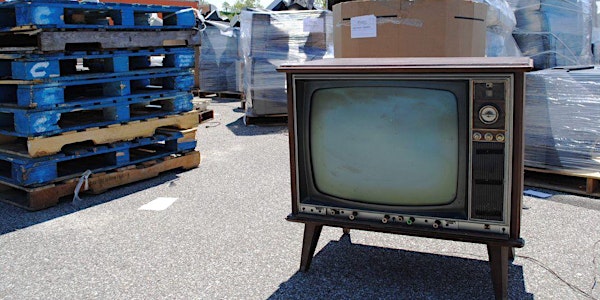 Hard To Recycle Collection Event At Quaker Valley High School
PRC is the Commonwealth's oldest environmental nonprofit, working to prevent waste and conserve environmental resources for each generation.
When and where
Location
Quaker Valley High School 625 Beaver St Leetsdale, PA 15056
About this event
For 2021, PRC's Hard to Recycle Collection events will be registration based. Tickets are available per person. Registration opens one month prior to event date.
Registration is in high demand, so please only register if you are certain you can attend. If you can no longer attend, please cancel your registration via the Eventbrite link, or email info@prc.org.
While registration for this event is free, there are some fees associated with recycling certain materials. Please see the list below for fees that will be charged on the day of the event.
We ask that all in attendance please follow these guidelines:
Stay in your vehicle at all times
Payment via credit or debit card is preferred
Place materials to be recycled in trunk or truck bed
Please arrive on site no sooner than 5-10 minutes prior to your allotted collection time. Plan to use the entire 30 minute time slot for your collection, as each 30 minute time slot is shared with 60-100 other participants. By arriving at your specific time, you help everyone to be processed smoothly.
Acceptable Materials & Associated Fees
Materials Collected for a FEE:
All Computer Monitors (flat screen & CRT) – $20 each
Console or Rear Projection TVs – $40 each
Small Freon Containing Appliances (window ac units, dehumidifiers) $10 each
Fluorescent tubes: $2 per 4 foot tube
Tires (car/truck) $4 without rims $10 with rims
Hard Drive Data Destruction Verification -1 Drive $11 each
Hard Drive Data Destruction Verification -each additional drive after 1st $3 each
Materials Collected at NO Cost:
CPU (towers), laptops, mice, & keyboards * Home phones & cellphones * Tablets & UPS, Servers, routers, & modems * DVD Players, VCRs, & stereos * Microwaves * Copiers & scanners, Electronic cables * Video game consoles * Expanded Polystyrene packaging material, Glass bottles, jugs, and jars (all colors, labels and lids can remain on)
Unaccepted Materials:
We are NOT accepting batteries, CFLs and media (VHS, DVDs, Cassette tapes) at 2021 events. Please visit GreenDisk.com for media recycling options. For battery and CFL recycling visit Batteries Plus Bulbs for locations close to you.