Celebrate the release of the new Hard Femme album "A Layer of Topsoil" with an afternoon of music in Ping Tom Park.
About this event
Cover photo by Eric Allix Rogers, licensed CC BY-NC-ND 2.0.
What better way to avoid the return of Lollapalooza than by enjoying a chill afternoon show in one of the best parks on the South Side? Bring a blanket and a friend and come celebrate the release of A Layer of Topsoil along with the start of the best month for Chicago weather.
Acts will include:
Set times
3:30pm: Ester (solo)
4:15pm: ire ola
5pm: Hard Femme
Location
The show will take place on the west side of Ping Tom Park, just northeast of the boathouse. You can access this side of the park from the intersection at 19th and Wells.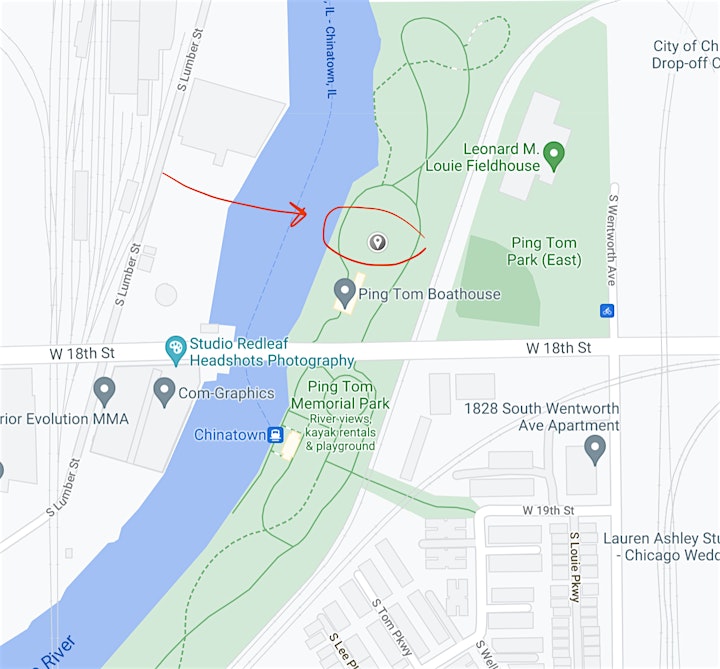 Accessibility
Ping Tom Park features a paved walking trail and no steps up or down. Bands will be playing on the grass, which may provide an uneven surface. For detailed access questions, contact Jean.
Food and drink
No food or drink will be served but we encourage you to take advantage of Chinatown's excellent restaurants. We like Hello Jasmine for boba, Chiu Quon Bakery for snacks, Xi'an Cuisine for noodles, and Qing Xiang Yuan for dumplings, but it's hard to go wrong.
Transit
Parking in Chinatown can be competitive on weekends so consider biking or taking transit. Ping Tom Park is two blocks from the Cermak-Chinatown red line stop and is right off of the 18, 21, 29, and 62 buses. If you need help finding a good bike route, try Mellow Bike Map Chicago.
A note on toilets
We're very sorry to report that we tried and failed to rent a portable toilet for the event. Turns out everyone decided to host an event this weekend and they beat us to it! While we don't think the boathouse bathrooms will be open, the Chinatown summer festival is taking place five blocks away on Cermak and Wentworth and we expect them to have a row of portable toilets available.