Hard Conversations: We Aren't Really Ending Homelessness Because We're Focu...
Description
What: We're expanding supportive housing, we're collecting more data, we're improving the process to access shelter and housing, and we're developing "best practices" in delivering homeless services. And yet, millions of people continue to experience homelessness every year. Let's have a discussion about what's REALLY needed to truly end homelessness. This Hard Conversation is aimed at challenging us to think bigger and enter into dangerous territory—places we've been told not to go. Let's go there anyway.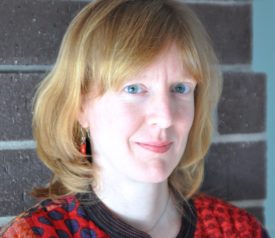 Who: Barbara DiPietro has been working in public policy for over 15 years, many of them specifically focused on health care and homelessness. She holds a Master's Degree in Policy Sciences and a Doctorate in Public Policy, both from the University of Maryland, Baltimore County. She is Senior Policy Director for two organizations, the National Health Care for the Homeless Council and for Health Care for the Homeless of Maryland.

Where: O'Hara Hall on the newly remodeled 7th Floor of the J. Erik Jonsson Central Library. Follow signs to underground parking on Wood Street. Coffee and water provided. Attendees may bring brown-bag lunches. Co-sponsored by the Dallas Public Library.