Description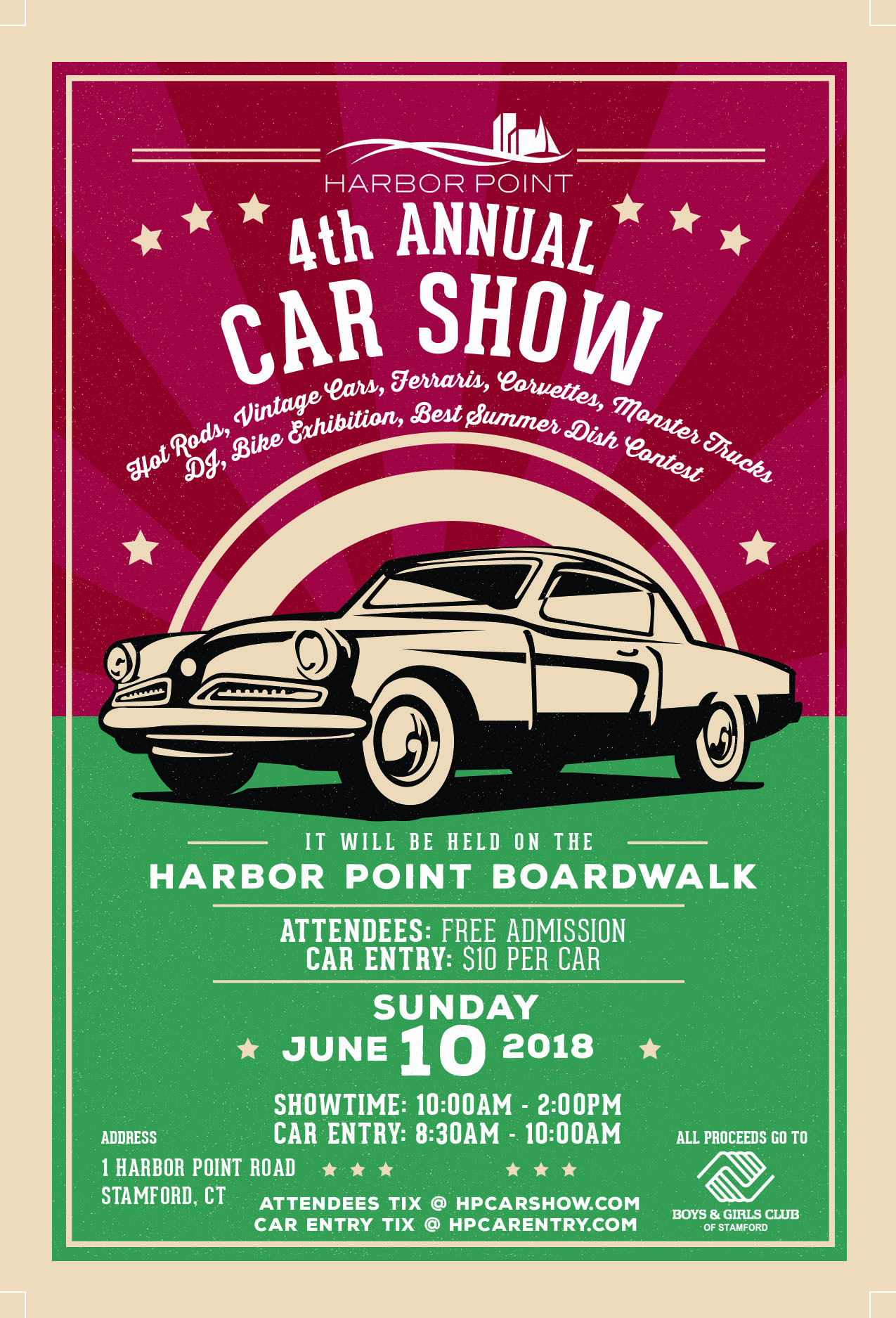 ---
INFORMATION
Harbor Point 4th Annual Car Show with Hot Rods, Vintage Cars, Ferraris, Corvettes and Monster Trucks along with DJ, Bike Exhibition, Best Summer Dish Contest.

LOCATION

Harbor Point Boardwalk
1 Harbor Point Road
Stamford, CT 06902

DATE/TIME

Sunday, June 10th, 2018
Showtime: 10:00am to 2:00pm
Car Entry: 8:30am to 10:00am

COST

Attendees: FREE
Car Entry Fee: $10.00

CAR ENTRY TICKET REGISTRATION/FEE

Would you like to showcase your car during the Harbor Point 4th Annual Car Show? Our show is open to all street rods, muscle cars, classic cars, trucks, specialty vehicles, motorcycles and more!

All Car Entries at Harbor Point 4th Annual Car Show will be suggested donation of $10.00, along with filling out your year, make and model of your car and a time window you will bring your car prior to the show.

REGISTER TO SHOWCASE YOUR CAR HERE (CLICK HERE)

PROCEEDS

All proceeds and the Car Entry Fees will be going to Boys & Girls Club of Stamford, Connecticut.