About this Event
Once again the meeting will be held at the marvelous Brownsville Yacht Club clubhouse.
There is plenty of parking available. Drive in for the day, stay overnight in your RV/trailer, or bring your boat.
The Bownsville Marina is NOT accepting reservations. Due to a previously booked yacht club rendezvous and winter moorage, they say that they may have as many as five spaces available on a first-come, first served, basis.
Pets are encouraged and let's face it; the dogs will want to see each other, too!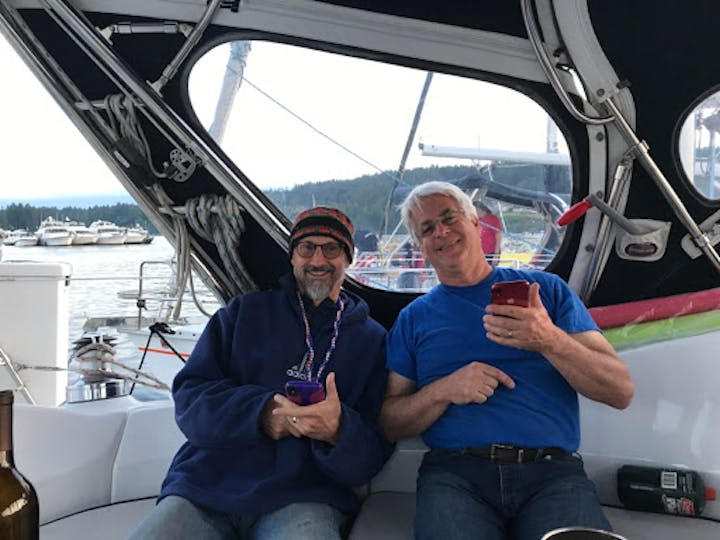 The agenda is as follows:
Friday arrival – 1600 - Social time with hors d'oeuvres (HAPS provides, but bring your own beverages) 1830 - Potluck dinner in the clubhouse2000 - Movie night (title TBD)
Saturday
–0800 - Coffee, orange juice and banana bread in the clubhouse, social time
0830 - Sea Stories – Boat photo display, membership talks about cruising experiences they had this year
1030 - Meeting begins Treasury and Membership reports Election of officers Appreciation of rendezvous hosts & outgoing officers
1130 - Lunch on your own (bring your own or deli is downstairs)
1200 - Set up for silent auction; start your bidding
1300 - Tech session on First Aid kits and medical treatment at sea
1430 - Tech talk continues for interested members, shopping & visiting for everyone else
1530 - Silent Auction final call
1600 – Silent auction winners announced, collection of annual dues
1630 – Meet & greet, beverages and hors d' oeuvres (provided by membership)
1800 - Annual Dinner –Beef brisket (or veg option), bread & salad (BYOB, non-alcoholic beverages provided) with dessert provided by membership
1930 - Cleanup
Sunday
–0800 - Continental breakfast, continue visiting in the clubhouse
1100 – Final cleanup
1200 - Checkout time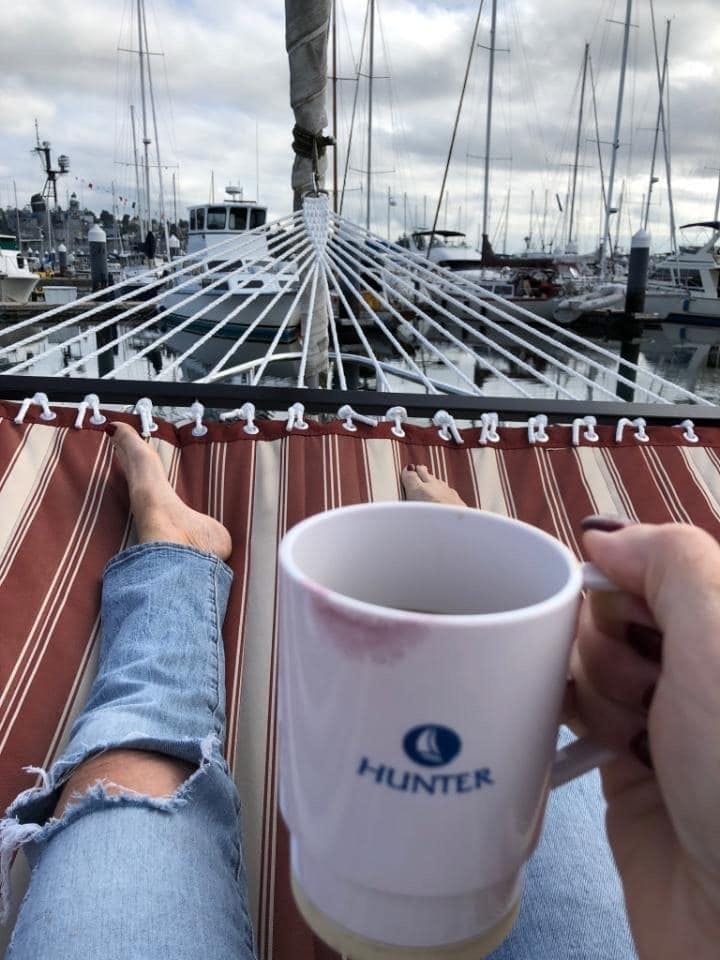 Action Items:
REGISTER
Let us know if you prefer a vegetarian entree on your registration
Let us know if you are coming for the whole weekend, or just for Saturday
COMMUNICATE
Email your favorite boating recipes for inclusion in this year's HAPS cookbook (submission by 9/30/19). Send recipes to Kerstin at ifwisheswerefishes@comcast.net.•
Election of officers will be an important part of this year's meeting. Kerstin and John Hilton are stepping down as Fleet Captains. Members are encouraged to discuss potential candidates among themselves prior to the meeting.
BRING
A dessert or hors d' oeuvre for Saturday's annual dinner. Alcoholic beverages of your choice (water and juice provided)
Bring any cruising photos not already submitted to the HAPS Facebook page on a flash drive.
Bring a silent auction item (or two) & your purchasing power.
Checkbook for paying dues
Warm clothes for inclement weather outside
Slippers for hanging out in the clubhouse•
PLAN
Plans for your own meals (e.g., lunch on Saturday)
Plans for accommodations if not staying aboard a vessel in the marina or RV in parking lot.