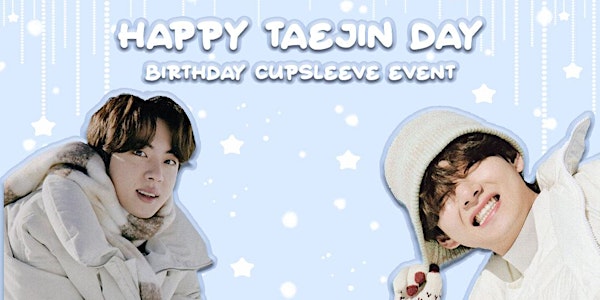 happy taejin day。・:*˚:✧。
let's enjoy this winter time with taejin and celebrate with other armys with this cupsleeve event! read more for more info!*ੈ✩‧₊˚
When and where
Location
Boba Guru 2927 South 5600 West #Ste I West Valley City, UT 84120
About this event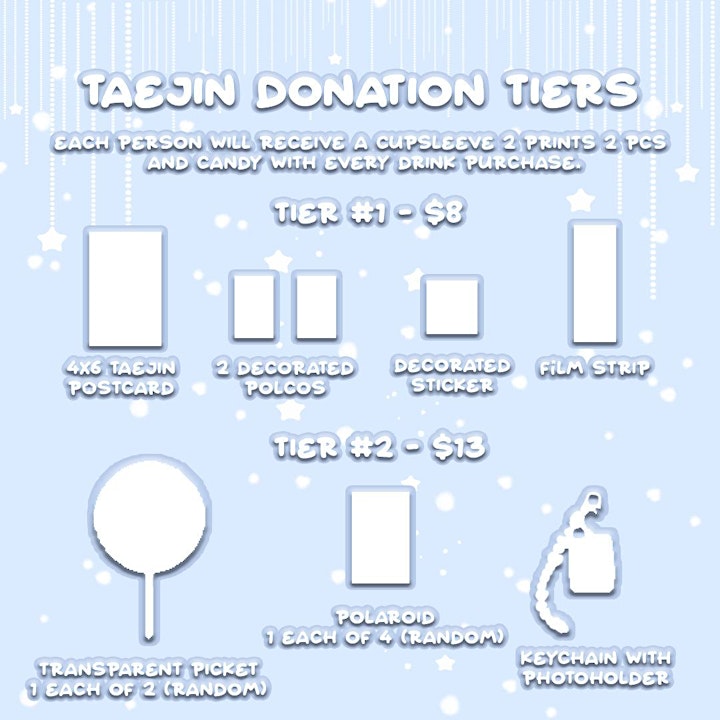 FOR VENMO USERS, DO NOT TURN THIS ON. IF YOU TURN THIS ON WE WILL HAVE TO REFUND YOU WHICH WILL TAKE 1-3 DAYS. We end up paying a fee which is what we don't want because it takes away the total you sent. ☹️
thank you so much for your interest in purchasing a donation tier for our taejin event! these tiers help guarantee you the goods so we don't run out the day of the event.
we do not profit off of any event we host. we use this money to help fund the goods and everything else we use in our events including goodies, decor, and raffle prizes! we also only want to provide you all with the best goods and also to always provide a safe space for armys and other kpop fans. ♡
PLEASE READ ALL INFO CAREFULLY!
1. reserve the tier you want on eventbrite. you may reserve both tiers but no more than one for each option.
2. send payment [paypal or venmo]
in the notes section please include [tier number] and your [name].
SEND AS REGULAR PAYMENT ON VENMO NOT AS A BUSINESS PAYMENT AND F&F ONLY ON PAYPAL NO G&S. IF SENT THROUGH BUSINESS PAYMENT OR G&S WE WILL REFUND AND LET YOU KNOW IF YOU CAN SEND AGAIN.
payments are non-refundable, but if there is any case where you cannot make it to the event we will let someone pick up your goodies. please let us know all your info, the tiers you purchased and the name of the person who will pick up your goodies. you must let us know the day before the event which is December 16th. if it is the day of the event we will have no choice but to not refund you and these items will be sold or given away at future events. we will not be shipping any of the items. :(
if we do not sell out on here we will be selling these tiers at the event!
if you have not submitted a payment by 24 hours your tier will not be reserved anymore.
- venmo: claudiapugar (jhope pfp)
- paypal: 0613events or 0613.eventsss@gmail.com (jacqueline nolasco-yoongi pfp)
slots are limited for each both tiers. if for some reason you purchase a tier that is sold out, we will automatically refund you.
you will pick up your items at the goodie bag table once you go through the line in purchasing a drink to receive a cupsleeve and freebie bag.
these tiers are given per person. if you have friends and family, they will have to get an individual ticket through eventbrite and make a separate payment since we will be checking for names the day of the event.
please let us know of any other questions or concerns through any of these contact methods!
instagram: 0613.events
twitter: 0613.events
email: 0613.eventss@gmail.com