Actions and Detail Panel
Happy Nia Year Class to Create Your Intention for 2016
Thu, January 7, 2016, 6:30 PM – 7:30 PM PST
Description
Happy Nia Year Class to Create Your Intention for 2016


With Susan Tate


Thursday, January 7
6:30 pm - 7:30 pm
$16* or Susan's Class Card
You can drop in and pay at the door or in advance here!

Come and enjoy a special class designed to create an affirming intention that will light, ignite, and guide your path for 2016.
Intention is not like wishful thinking, which is abstract, vague, passive, and diffused. Intention is like an arrow flying toward a target. Intention lays claim to your creative expression and establishes the foundation of your dreams. ~Sonia Choquette
What main quality do you want to focus on in 2016? Abundance, Balance, Freedom, Joy, Health, Wholeness, Love, Ease, Order, Peace, Centeredness, Personal Power? You get to choose! Come dance your intention!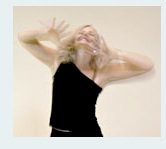 ABOUT SUSAN TATE: A certified black belt Nia instructor and certified Nia Five Stages of Self-Healing instructor, Susan Tate completed all of her Nia trainings with Debbie Rosas and Carlos AyaRosas, co-creators of The Nia Technique.
Susan discovered Nia in 1997 while she was the Director of Health Promotion and assistant professor in the School of Medicine at the University of Virginia and has been teaching since 1999.
She teaches internationally and delights in being a dancing grandmother! A well-respected health educator for over 45 years, Susan is an author, teacher, and wellness visionary. Her most recent books include Into the Mouths of Babes, 3rd ed., and Wellness Wisdom: 31 Ways to Nourish Your Mind, Body & Spirit. You can learn more at www.susantate.org.
*Plus EventBrite fee


Thank you to www.nianow.com for the photo of the joyful Nia dancers!

---
---