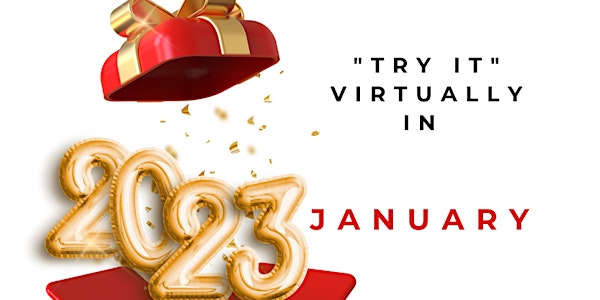 Happy New Year! Try It Virtually!
Are you planning anything meaningful & magical for your Friday night? Why not join our magical Friday night adventure...in your home!
About this event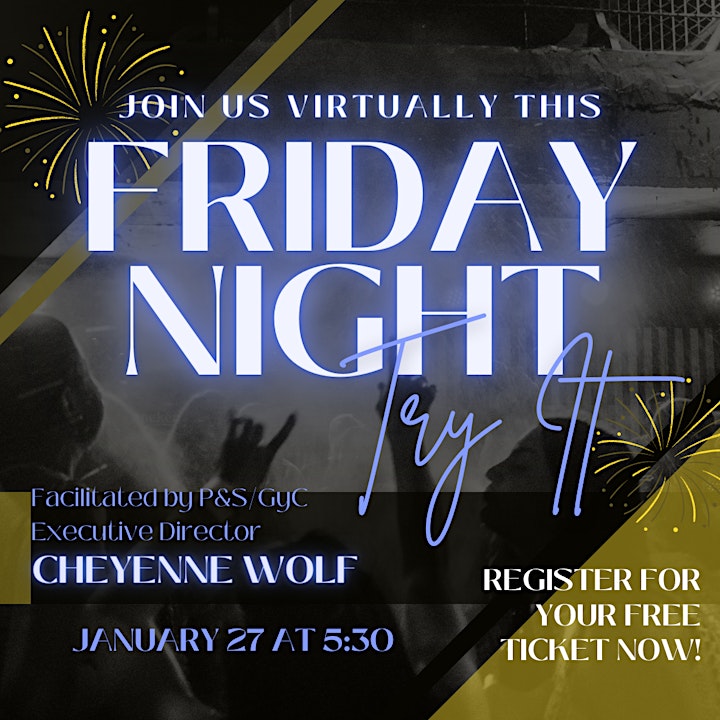 Discover the "magic" of the People & Stories/Gente y Cuentos method virtually Friday evening January 27 starting at 5:30 p.m.- making connections, transforming lives through literature - one short story at a time!
This Friday night our not-to-be-missed free "Try It" session will be led by P&S/GyC Executive Director Cheyenne Wolf!
You'll enjoy listening and sharing (if you desire) with others and discovering new meanings, understanding and views of yourself and others. Life experience is a plus and all ages are welcome!
The virtual waiting room opens on Zoom at 5:00 p.m. The session begins at 5:30 p.m. Some spaces still available - register soon!
Please send any questions prior to the event to Communications Manager Debra Lampert-Rudman at debra@peopleandstories.org
The Zoom link will be shared the day of the program to all session ticket holders. This session will not be recorded. Space is limited, early registration recommended.
ABOUT PEOPLE & STORIES/ GENTE Y CUENTOS:
People & Stories/Gente y Cuentos (P&S/GyC) is dedicated to opening doors to literature for new audiences. Through oral readings and rigorous discussions of enduring short stories, we invite participants to find fresh understandings of themselves, of others, and of the world.
Our programs, offered in English and Spanish, use oral readings and structured dialogues of complex short stories to invite participants to connect their own varied life experiences to the universal themes found in great literature. Now in its 50th year, our program methodology effectively removes obstacles to the rewards of reading, especially for adults and young adults who identify as not having the skill, confidence, or motivation to read independently.
Our participants include men and women who are incarcerated or engaged in re-entry, residents in halfway houses and homeless shelters, recent immigrants, and low-income seniors in residential settings. By and large, the individuals we serve are reading at or below a 5th grade level, have not completed high-school, or are economically disadvantaged. A critical bridge, People & Stories / Gente y Cuentos provides hope and skills for moving forward.
People and Stories/Gente y Cuentos is located at 295 Eggerts Crossing Road, Lawrenceville, NJ and is open Monday through Friday from 10:00 a.m. to 4:00 p.m. by appointment. Most programs are held at partner sites and other locations.
For more information, email debra@peopleandstories.org or call 609-882-4926 or visit www.peopleandstories.org