Happy New Year, Happy New You - Your Health is in Your Hands By Tami Hulcher, RN Friday, January 15, 2021
About this Event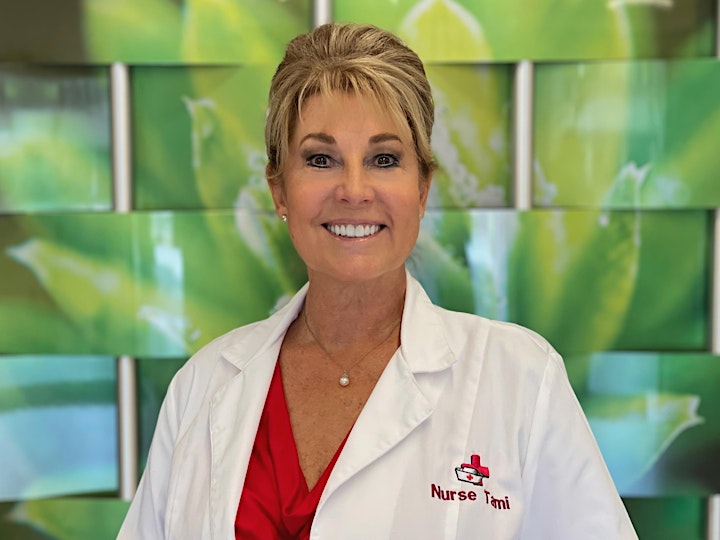 Start your new year with the tools you and your family need for a healthier new you! Whether you are wanting to feel better, look better, lose weight or keep diseases at bay, or if you are ready to take responsibility for your health and create harmony within - this free webinar is for you.  Please invite your friends, family, co-workers and clients to join us.
Our goal is to inspire, educate and enlighten you on your journey towards better health.
Topics that will be covered: immunity, cancer, heart disease, obesity, diabetes, children's health, COVID-19 tips and more.
·      Learn what foods help, heal and protect your body; learn to avoid foods that disrupt your health and cause disease
·      Easy solutions
·      Live demonstrations
·      Q&A post webinar
About the speaker
Tami Hulcher is a Registered Nurse for Islands Hospice and is a Certified Nutrition Consultant (CNC) and Certified Health Executive (CHE). She has spent years on the health and nutrition stage, appearing on numerous TV and radio shows, and at conferences across the U.S. She is passionate about providing education to help others take charge of their health and nutrition.
Please use this link to join the webinar:
https://us02web.zoom.us/j/87135115667
Or Join us via telephone:
Dial(for higher quality, dial a number based on your current location):
US: +1 346 248 7799 or +1 669 900 6833 or +1 253 215 8782 or +1 312 626 6799 or +1 929 436 2866 or +1 301 715 8592
Webinar ID: 871 3511 5667
International numbers available: https://us02web.zoom.us/u/kdglAKBM6J
Medical advice disclaimer: The information presented is not intended nor implied to be a substitute for medical advice from your physician. It is provided for educational purposes only. Always seek the advice of your physician or other qualified healthcare providers before starting any new treatment or discontinuing an existing treatment. Talk with your healthcare provider about any questions you may have regarding a medical condition. Nothing contained in this presentation is intended to be used for medical diagnosis or treatment.