Happy in your 9-5? Then don't read this....

Monday, November 15, 2010 from 6:30 PM to 9:00 PM (GMT)
Event Details
"Knowing others is intelligence; knowing yourself is true wisdom.
Mastering others is strength; mastering yourself is true power." - Lao Tzu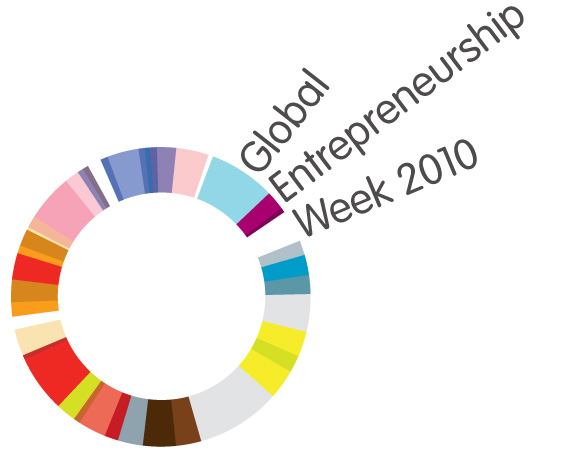 The Problem and the Pain:
Picture the scene......it's Friday afternoon and you glare at the face of your watch as you calculate just how many hours, minutes and seconds are left before its the weekend AND THEN before you feel like you have even enjoyed it...it is Sunday evening and you have the dreaded feeling of work tomorrow. Monday looms and you know you cannot stop time or avoid it whilst wondering to yourself "is this what life is all about?"
Take a minute to acknowledge the feelings often associated with Monday.
Why do you think you feel that way?
The Solution:
Contrast those feelings of restlessness and resistance or maybe even resentment, to those of someone who seems to be on top of it all and absolutely loving everything life has to offer despite facing similar challenges.
Take this quote from an actress: "I've made the sky my ceiling, the earth my stage and my life a tribute to excelling in all I love."
The questions now remain: how would you like to lead your life - to exist and resist or to live, laugh and love?
"Leadership is an art, a performing art. And in the art of leadership, the artist's instrument is the self. The mastery of the art of leadership comes with the mastery of the self. Ultimately, leadership development is a process of self-development. The quest for leadership is first an inner quest to discover who you are. Self-confidence is really awareness of and faith in your own powers. These powers become clear and strong only as you work to identify and develop them." James Kouzes - The Leadership challenge
The Opportunity:
Learn how to build an optimal relationship with yourself in order to do the same with others in your work or potential business
Explore the idea of creating a business that works without you
Find out how you can develop such an articulate understanding of yourself and life that you are able to help others do the same
Come and be part of our community. An entrepreneurial sanctuary in a city of enterprising chaos; a place of growth and self-renewal for aspiring leaders, entrepreneurs and career professionals. A place where you can build lasting relationships with like-minded people who are moving in the same direction as you. A place to access knowledge, ideas, mentors, resources, support, clarity and vision that only comes from doing the real work required to be an effective human being.
Cost
This event is complimentary. However, we do ask that attendees take up the opportunity to make a voluntary contribution to the Entrepreneurial Club Foundation to help young disadvantaged kids through entrepreneurship.


Please feel free to invite friends and colleagues.

Hear what people have to say about the club... 
We have limited spaces available and therefore cannot guarantee your place on the door, so please book your tickets above ASAP!
We look forward to welcoming you on the night.

Warm regards

The Eclub team!
To hear about our latest news and events find us on:
When & Where

Corney & Barrow (Private Room)
37 Jewry Street
EC3N 2EX London
United Kingdom


Monday, November 15, 2010 from 6:30 PM to 9:00 PM (GMT)
Add to my calendar
Organizer
Lighthouse Entrepreneurial Club
Happy in your 9-5? Then don't read this....