Description
You will not want to miss FitnessSocial's Happy Hour Yoga on Friday, October 27th from 5:30-7pm.
The amazing Lucy Najarian Wells will be leading a Yoga Flow class and it's going to be over the top incredible... with wine provided by FitVine Wine and health bites from Rappit Up!. Tickets are $40 and all proceeds from this event will benefit the Art of Life Cancer Foundation.
Bring your yoga mat and invite your friends to celebrate life with us! All fitness levels are welcome. If you do not have a yoga mat, we will have some available at the studio for you.
Questions? Call FitnessSocial at 559.324.8500
Brought to you by: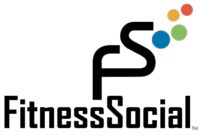 Wine & Healthy Bites provided by: