Happy Hour with the Queer Queens of Qomedy featuring Poppy Champlin, Michele Balan, & Fay Jacobs!
About this event
Ticket availability may be limited due to ongoing capacity restrictions. We kindly request that you purchase tickets in specific areas according to your group size. We reserve the right to move your seats as needed.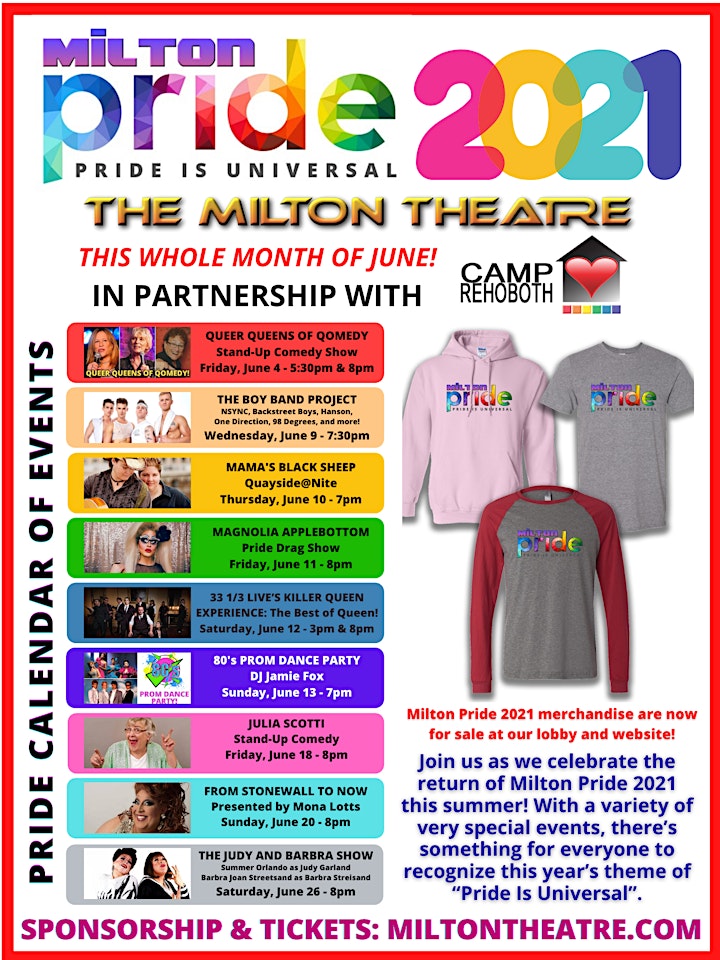 Join Us for Milton Pride 2021
Celebrate Pride with the Milton Theatre at this event. Pride events feature a variety of activities before our LGBTQ events during June.
Three of the funniest, edgiest, talented and most outrageous lesbian comics, united by the single theme…The Queer Queens of Qomedy.
The Queer Queens of Qomedy is a Comedic tour de force! If you can't get away to go on an Olivia cruise vacation, to visit P-Town, or to party at the Dinah Shore weekend, the Queer Queens bring the party to you!" says Champlin. "You are getting three headlining comedians for the price of one!"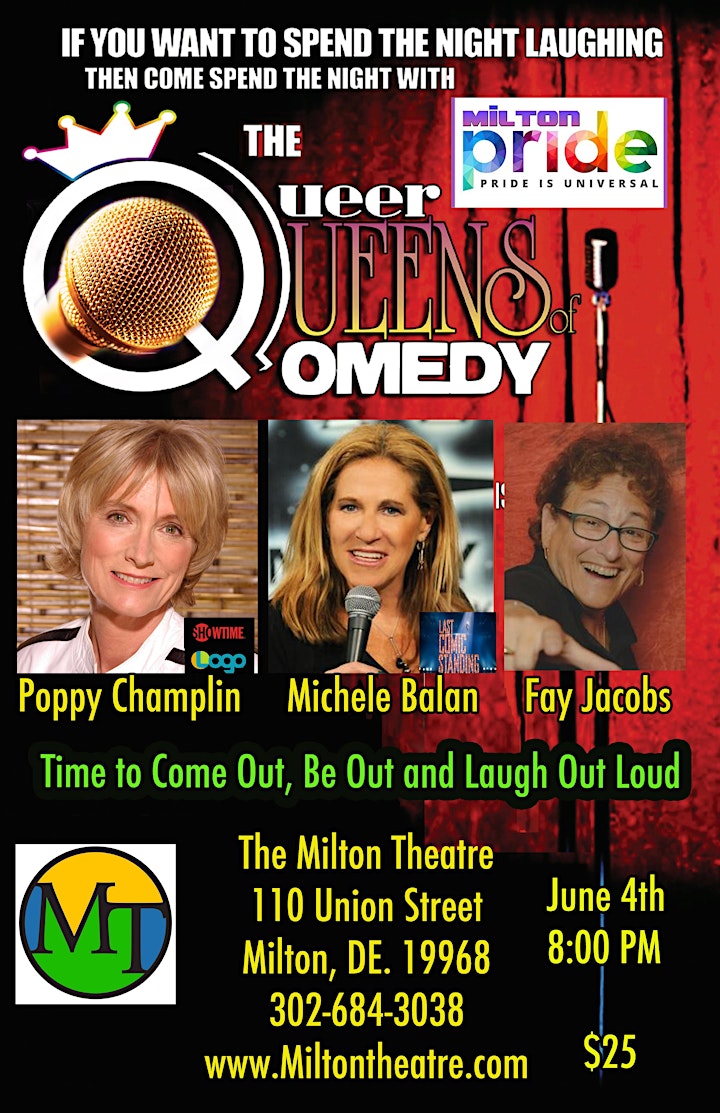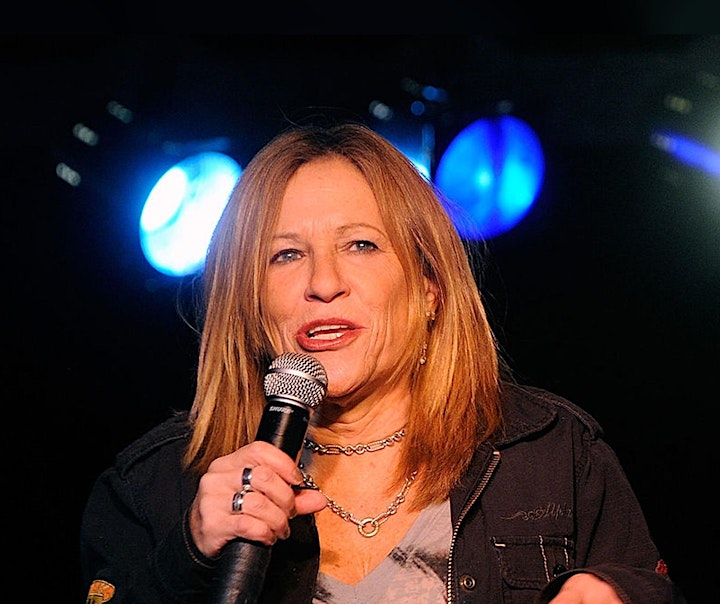 Headliner: Michele Balan
Website | Facebook | Twitter | Instagram | Video
Michele is a brash New York stand-up comedian. After leaving a high-paying executive position at a computer company, Balan honed her comedy skills making the rounds at local New York comedy clubs. Using her quick wit and savvy sense of humor she soon found herself in performing regularly at Carolines on Broadway, Gotham Comedy Club, Broadway Comedy Club and The Comic Strip Live.
Los Angeles soon came calling, Michele headed out west where she recorded her first CD "Neurotic by Nature" at the Hollywood Improv. On that CD, Michele wrote a song parody, "I'm everything I am, because you left me"! an with get honor, the amazingly funny and vocal power house Nell Carter sang with Michele (well, fortunately, sang over Michele). Michele may be re-releasing "Neurotic by Nature". So keep an eye out.
As Michele's popularity grew so, did the press. The New York Post's Cindy Adams declared Michele "Dynamite". Voted one of the "Top 10 Comics" by Backstage Magazine. The San Francisco Bay Times also placed her on their national Top 10 and Broadway World honored Michele at number two in their Top 10 List of cabaret performers.
Michele headlines across the country at comedy clubs, corporate events, JCC's, country clubs and is a popular act for major Cruise lines. Balan went on to appear on The Joy Behar Show on HLN, Byron Allen's Comics Unleashed, and the OUTlaugh festival on LOGO, the Montreal "Just for Laughs" festival, and "Gotham Live". One of her biggest thrills, was being one of the top 5 finalists on NBC's Last Comic Standing 4!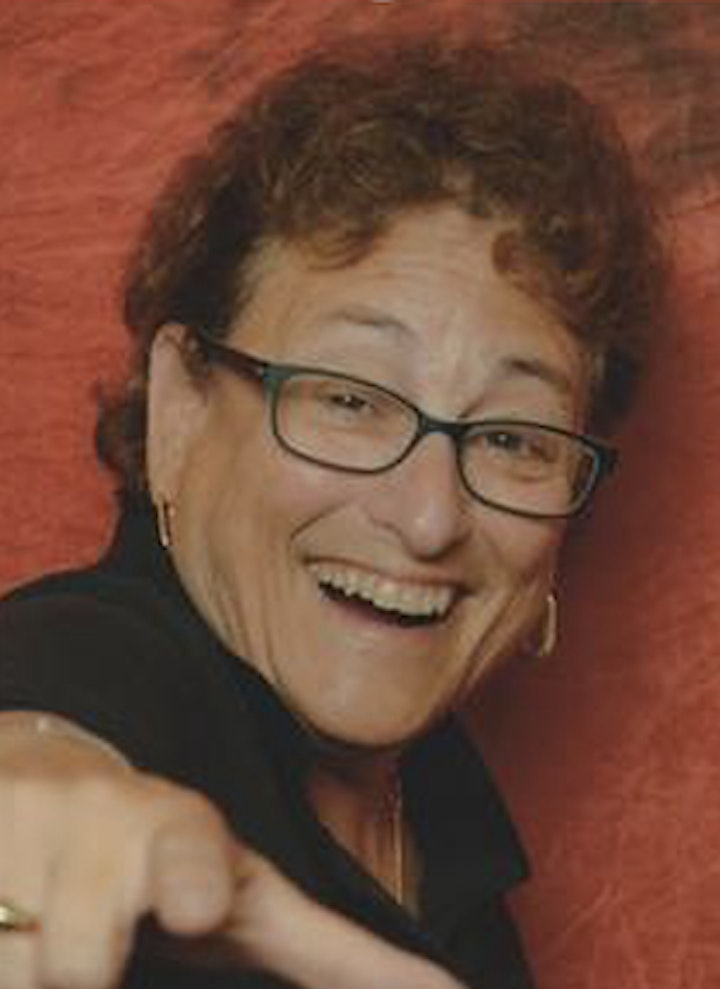 Feature: Fay Jacobs
Author of four award-winning essay collections plus performer of the reading Aging Gracelessly: 50 Shades of Fay!
Author of - As I Lay Frying - a Rehoboth Beach Memoir; Fried & True - Tales of Rehoboth Beach, For Frying Out Loud - Rehoboth Beach Diaries. and Time Fries! Aging Gracelessly in Rehoboth Beach.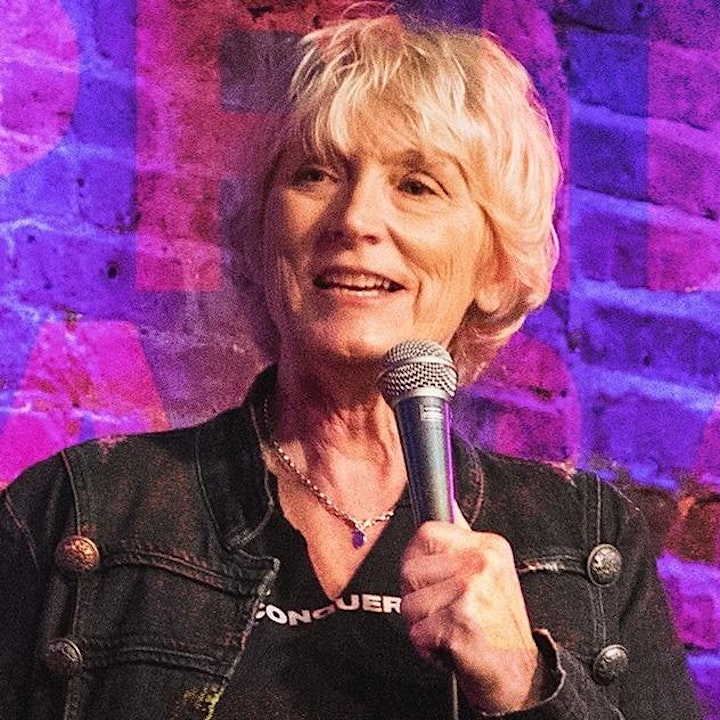 Host: Poppy Champlin
Website | Facebook | Twitter | Instagram | Video
Champlin is one of the quickest witted comedians working either coast today. Besides Poppy's deep comedic chops, she has a good voice that she puts to use during each performance. She erupts onto the stage, fearless, upbeat and energetic spitting out jokes, quips, songs, impressions and even birdcalls. Poppy's' shows can be described as spin art – "No two alike."
A graduate from the University of Rhode Island with a BFA in Theatre, she went to the Famed Chicago Second City Training Center and from there Tinsel town. Once in LA, Poppy continued to perform stand-up as well as study acting at the Larry Moss studios and has since put up her critically acclaimed One Woman Show, "A Chocolate Sandwich." Most recently Poppy had a featured role in BABE a Musical at the National Women's Music Festival as well as "Titanic The Musical" at the Courthouse Center for The Performing Arts in Kingston R.I., where she currently teaches a stand-up comedy class. "Poppy was a freakin' ball of comedic thunder," says one fan "The best comedian I have seen since Whoopi Goldberg," says another. Her stand-up pedigree is extensive: from being the winner of America's Funniest Real Woman on The Joan Rivers Show, then featured on Entertainment Tonight. Her television appearances include Showtime, LOGO, Comics Unleashed, Comedy Central, VH-1, HBO and Oprah. Poppy has opened for such comics as Ray Ramano, Denis Leary, Bill Maher, Bill Hicks and Rosie O'Donnell. Her club appearances are many ranging from Gotham Comedy Club in NYC the Comedy Cellar and The Improvs, Laugh Factory and all in between. Poppy also is a regular on Olivia cruises and in Provincetown. She was a staff writer for Fox's Show Me The Funny, in Hollywood California.
She wrote, starred in and produced, her character driven comedy pilot called News you Can't Use, think Tracy Ulman takes on the News. Poppy has an appearance on "All Aboard Rosie's Family Vacation" made into an Emmy nominated HBO documentary. She is a producer of her own tour called, The Queer Queens of Qomedy, now in it's twelfth year. She travels all over the country with this tour. She performed for over 25.000 people in the closing ceremonies of the Gay Games in Chicago. She has performed for troops in both Japan and Korea. She was invited to perform in South Africa, at The Cape Town Comedy Festival. Poppy's observational style of humor tackles tough subjects with ease. In this comedienne's hands we can laugh at life's most formidable perils... and laughter that ravages fear is the best kind of all. Now residing in Rhode she tours and teaches a stand-up comedy class at The Courthouse Center for the Arts.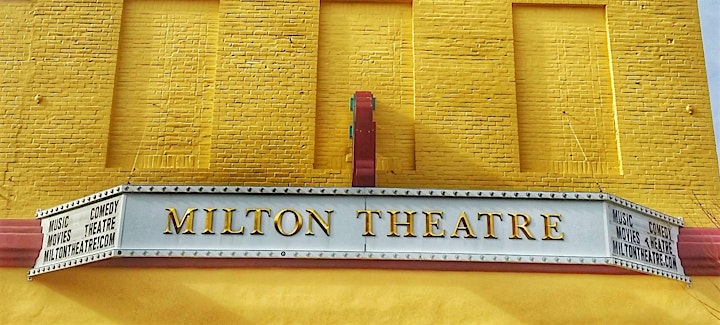 About the Milton Theatre
Official Website | Facebook | Twitter | Instagram
The historic Milton Theatre is a uniquely diverse venue where you will find the best local, regional, national, and international talent. Free municipal and on-street parking are available. Full bar and light food options available. This facility is fully accessible.