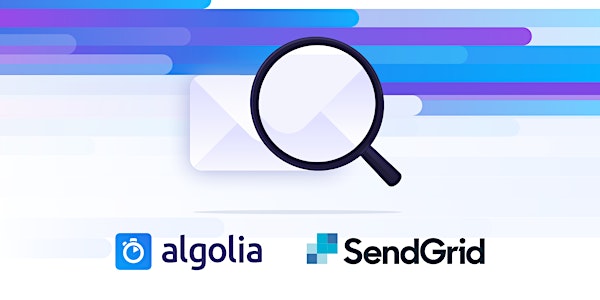 Happy Hour with Algolia and SendGrid
When and where
Location
Irish Rover 54 South Broadway Denver, CO 80209
Description
We are prepping for the holiday stress and our quarterly goals are right around the corner! Let's meet before the holiday madness and connect with the people that make up the amazing Denver community.
Please join Algolia and SendGrid for a fun-filled happy hour in the Limerick Room of the Irish Rover with two of Denver's most jet-lagged Developer Advocates, Jessica West and Tony Blank. We'll have food, beer, cider and wine, and non-alcoholic drinks available.
Come chat with us and learn about these API's, hear Jessica's bad puns and quiz Tony's vast knowledge of guitars.
Schedule
We have reserved the Limerick Room, so please be sure to come meet us back there. You can ask the staff for Jessica or Tony's event.

6pm: Networking, drinks and apps, oh my!
7pm: Jessica West, Introduction to Algolia
7:15pm: Tony Blank, SendGrid
7:30pm-9pm: Networking, drinks and apps, oh my!

About Algolia
Algolia helps developers connect their users with what matters most. Our hosted search API powers billions of queries for thousands of websites & mobile applications every month, delivering relevant results with every keystroke. Algolia's full-stack solution takes the pain out of building search; we maintain the infrastructure & the engine, and we provide extensive documentations to our dozens of up-to-date API clients and SDKs with all the latest search features, so you can focus on delighting your users.
About SendGrid
SendGrid is a Techstars company founded in 2009. We have developed a cloud-based platform that solves the challenge of email delivery. We successfully deliver over 1 billion customer engagement emails each day for Internet and mobile-based customers like Airbnb, Pandora, Spotify, Uber and FourSquare.