Description
We're honored to host Vishal Harnal, a partner at 500 Startups, who is here in New York for a few days. He is excited to meet the group and will be happy to answer your questions.
Drop by our happy hour to meet Vishal and your Southeast Asia tech community in New York.
We will have some Asian-fusion appetizers for the group, plus the venue will be offering happy hour specials for your favorite cocktails like Singapore Sling and Lychee Martini.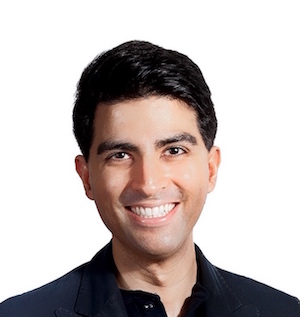 About Vishal Harnal
Vishal is a General Partner at 500 Startups, a global venture capital firm and accelerator headquartered in Silicon Valley with over US$400M under management and 1800 companies across 50 countries in its portfolio.
Based in Singapore, Vishal leads and scales 500's investments and operations across South-East Asia through the regional-focused 500 Durians family of funds.
500 has become the most active early-stage investor in the region with over 180 investments into the most talented, passionate founders and promising, high-growth startups including Grab, Carousell, Bukalapak and Revolution Precrafted.
Prior to joining 500, Vishal practiced law for 6 years in Asia's top legal team, where he represented conglomerates and governments on some of the world's most complex, high-stakes, and sensitive commercial and political issues and disputes.