Happy Hour Roundtable: Innovation in Mapping to the Human Experience
Description
B2B Marketing Roundtable

Join us Monday, March 27th, for an interactive, Marketing Roundtable Happy Hour with:

Shobhana Viswanathan, Director of Product Marketing at VMware, Cloud Management Business Unit
Sasha Frljanic, Chief Experience Officer at Indigo, Digital Marketing Agency
Human Experience Innovation: Best Practices in Experience Mapping
Today, customer experience leaders are setting new standards, and companies can no longer compete on features alone. To succeed, companies have to understand what their end-to-end customer experience is, their expectations from your brand, what their experience is now, and how to improve it. Learn about best practices in experience mapping so you can clearly show who, where, when, and how your customers interact with your brand, product, or service.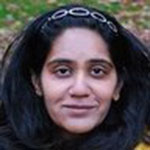 Shobhana Viswanathan, Director of Product Marketing at VMware within the Cloud Management Business Unit

Shobana is a seasoned marketer with over 15 years of high tech marketing experience spanning product marketing, product management and alliances in both large companies such as IBM, Sun Microsystems and VMware as well as startups. She enjoys evangelizing new categories and products, driving rapid revenue growth, high value partnerships and a brings a creative approach to high-tech marketing.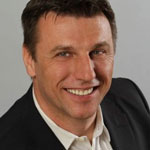 Sasha Frljanic, Chief Experience Officer at Indigo
Sasha is Chief Experience Officer at Indigo Slate, a Digital Marketing Agency with passion for technology. His mission is to grow the company into a leader in Experience Innovation. Former Microsoft Chief Experience Architect, keynote speaker, Sasha was instrumental during Microsoft's rapid transformation toward a customer-obsessed culture, leading the way by crafting their Customer Experience (CX) strategy and CX frameworks. When Mr. Frljanic is not architecting experiences professionally, he lectures for the Foster School of Business MBA program at the University of Washington.


BMA Roundtables are set in intimate, interactive formats to foster exploration of specific, trending B2B Marketing disciplines. BMA NorCal has a long history of engaging Roundtable events and our series now includes:
Intimate Group of 25 Bay Area B2B Marketers
Happy Hour Setting
Interactive, Speaker led discussions
Trending topics in B2B Marketing
SF and Silicon Valley sell-out events, Monthly
Registration includes one drink ticket and appetizers.
****Don't forget — seating is limited to 25 attendees. Once the event is sold out, you can't get tickets at the door, so don't get left out!