Description
B2B Marketing Roundtable

Join us Monday, Oct 23rd, for an interactive, Marketing, Happy Hour Roundtable with:

Speaker: Jenny Coupe, Senior Director Americas Marketing, Akamai Technologies
Topic: Hack Your Funnel
With the ever-changing marketing technology landscape, Marketers have great tools at their finger tips
enabling them to leverage operational 'short cuts' and hack into their funnel. In this session, we will discuss tips and tricks to hack your funnel so you can deliver better, faster leads to your sales team. You will learn how to:
- Increase Shots on Goal
- Accelerate Lead Qualification
- Optimize Lead Nurture
- Resurrect old/stale leads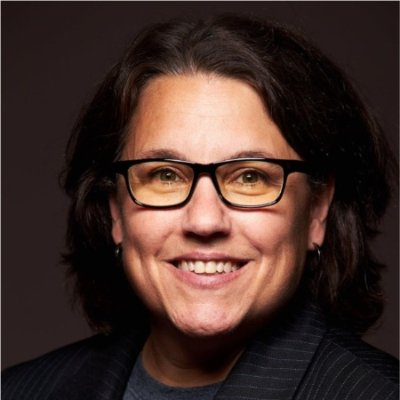 Jenny Coupe is Senior Director Americas Marketing at Akamai Technologies.


With 25 years specifically in B2B Marketing based in Silicon Valley, including 9 start-ups, larger companies such as Akamai and Silicon Graphics. As employee number 10, she was instrumental in the successful IPO of Healtheon (now WebMD) in October of 1998.

Her specialties include: a successful management of entire funnel with a primary focus on the execution and delivery of worldwide demand creation and lead generation programs. This includes overall lead life cycle management, automation and nurturing (engagement marketing), opportunity creation and pipeline development. She has a strong ability to establish and manage processes that successfully align marketing and sales including Account-Based Marketing (ABM).

Accolades include:
2017 Top 50 Women in Revenue That You Should Know
2017 Top 60 Most Influential Account Based Marketing Thought Leaders
2016 Account-Based Marketing (ABM) Influencer
2016 Account-Based Marketing (ABM) Super Hero
2010 Revenue Marketer
Jenny holds a B.A. in Political Science degree from the University of the Pacific.
BMA Roundtables are set in intimate, interactive formats to foster exploration of specific, trending B2B Marketing disciplines. BMA NorCal has a long history of engaging Roundtable events and our series now includes:
Intimate group of 25 Bay Area B2B Marketers
Happy Hour Setting
Interactive, Speaker-led discussions
Trending topics in B2B Marketing
Registration includes one drink ticket to be served by a certified sommelier and artisan appetizers.
****Don't forget — seating is limited to 25 attendees and all events have been sold out since the launch of this series in April 2016. Once the event is sold out, you can't get tickets at the door, so don't get left out. Register today!

Hope to see you there!
The BMA NorCal Happy Roundtable Series includes San Francisco and Silicon Valley events, Monthly.