Happy Hour Roundtable: B2B Nurture Beyond Email For More MQLs & Pipeline
Description
B2B Marketing Roundtable
Join us Monday, September 25th, for an interactive, Marketing Roundtable Happy Hour with:

Lisa Schwartz is Director of Global Demand Marketing for Citrix
B2B Nurture Beyond Email For More MQLs and Pipeline
Executing a cross-functional, dynamic nurture program depends on
delivering a consistent experience and consistent offers across multiple marketing channels (web personalization, email, retargeting, social) where each channel works together and is triggered by the prospect's behavior.
The goal is to get the prospect to reach an Marketing Qualified Lead (MQL) status faster and help accelerate pipeline.
Typically, we've used only email drip nurture campaigns.
Session participants can expect to learn:
•

How to integrate MAP lists with a personalization tool to deliver targeted messages dynamically to target audiences across multiple digital channels
•
How to select the tools based upon your needs for the nurture program.
•
Best practices in email code to ensure deliverability and
testing different strategies with optimized landing pages and creatives.
•

How to set up dynamic remarketing ads to drive the target audience in MAP lists back to your site with contextual offers
Lisa Schwartz is Director of Global Demand Marketing for Citrix. Lisa successfully launched (with proven battle scars) a few different nurture program strategies and approaches to expand demand generation and opportunities.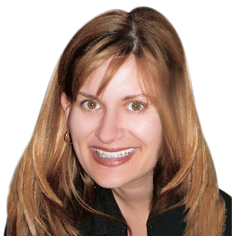 BMA Happy Hour Roundtables are designed in intimate, interactive settings to foster exploration of trending B2B Marketing disciplines. BMA NorCal has a long history of engaging Roundtable events and our series now includes:
Happy Hour Setting
Interactive, Speaker led discussions in an intimate setting
SF and Silicon Valley sell-out events, Monthly
Registration includes one drink ticket and appetizers.
****Don't forget — seating is limited to 25 attendees. Once the event is sold out, you can't get tickets at the door, so don't get left out!