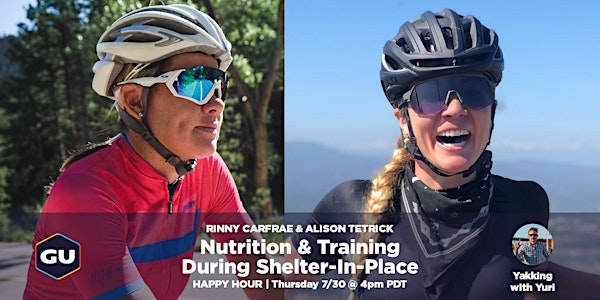 Happy Hour Nutrition Chat with Rinny Carfrae and Alison Tetrick
Join IM Champ Mirinda Carfrae and Gravel Queen Alison Tetrick to talk nutrition, training, and more!
About this event
Here at GU Energy Labs, we feed the need to move with a variety of sports nutrition products and form factors. And, now more than ever, we need movement in our lives!
That's why we're thrilled to have three-time IM Champion Mirinda Carfrae, and Queen of Gravel Alison Tetrick join us for a LIVE chat on Facebook about nutrition they use, training and staying motivated during shelter-in-place, and to answer any questions you may have about nutrition planning.
Join us on 7/30 at 4:00 PM PST to be inspired and informed by these two amazing athletes!