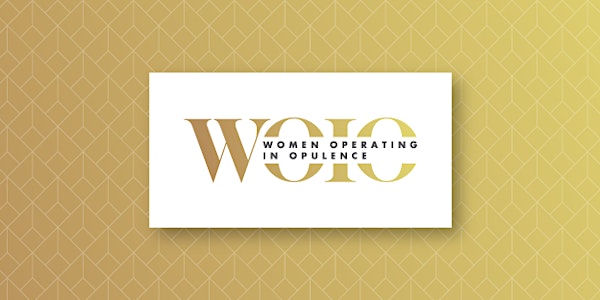 Happy Hour Hangout - Breaking Bad Habits
Happy Hour Hangout
About this event
Join us to connect and stay encouraged!
This will NOT be a formal class. It will just be an opportunity for us to connect and remain close as an organization. However we will be discussing how the organization has decided to move forward in consideration of COVID-19
Thank you,
Lena Cohen-Hawkins
If you are a member you will be moving forward with the following information -
Breaking Bad Habits and Building Positive Habits
Course Description: This class, lead by Arleatha Williams, will help to break financial bad habits that we have practiced year after year. This class dives into the psychology of building wealth; focusing on shifting the mindset of our participants, with a goal of creating long term change.
JOIN NOW!
It's not too late to become a member. All future courses are included for the remainder of the year!
Why should you come to this course/future courses?
We have four major focus points for our courses.
Career/Business Growth
Personal Growth
Financial Freedom
Health & Wellness
WOIO'S MISSION
WOIO's mission is to create a safe place for women of color to learn and grow on their journey towards wealth. We are an organization that connects, educates, and supports career women and entrepreneurs of color. Our goal is to help them grow personally and professionally by providing them with the necessary tools and resources to achieve financial wellness; while encouraging proactive ways of obtaining and sustaining health, wealth, and opulence.
Core Values
Leadership - Understanding and accepting the responsibility of leadership.
Excellence - Helping women strive towards excellence in all that they do.
Accountability - Taking responsibility for one's actions.
Diversity - Recognizing and valuing the differences among all women.
Economic Wellness - Provide tools and resources that promote financial wellness.
Relationships - Encourage bonds that are meaningful, productive, and equally beneficial.
Self-Worth - Promote and encourage a healthy sense of self-worth.
Health - Encourage a life of optimal health; mentally, emotionally, spiritually, and physically.
Integrity - Display great honor, virtue, character and moral ethics.
Positivity - Create and maintain a positive atmosphere.