Description
Let's grab drinks together and create connections! Join us for a professional happy hour at Cibar in Gramercy. Bring your cards and get ready to mix and mingle with an array of entrepreneurs and professionals.
There is no cost of admittance, however, we do ask that each attendee purchase at least 1 drink/appetizer as the venue is reserving this space for us.
Happy Hour Specials as below until 8 PM: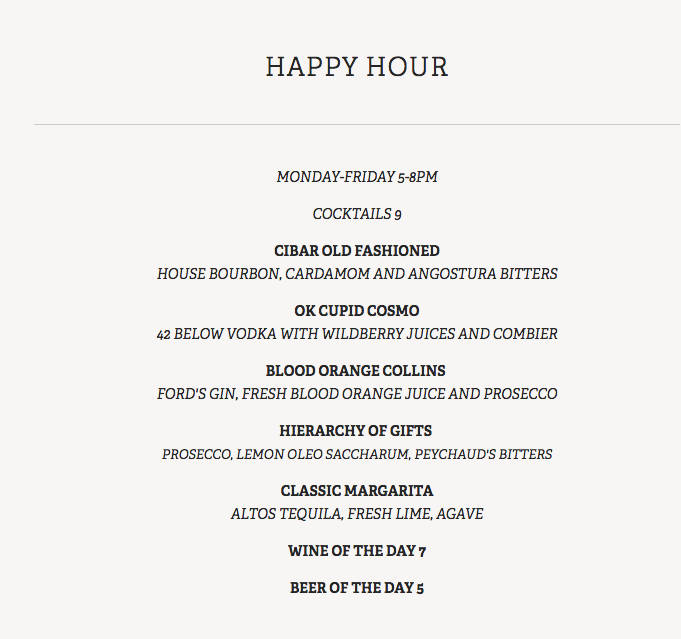 Our Sponsors:
We are excited to announce a new partnership with Eventflow, an iOS app where you can follow us and stay informed about our upcoming events. They have more NYC events than any other platform. Their app is pretty cool because you can also FOLLOW any venue, team, musician, or interest group. It's like Instagram or Twitter, but for upcoming events. You can also follow your friends.
Check out the app (link below) and let us know what you think!
https://itunes.apple.com/us/app/eventflow-new-yorks-event-app/id1014131312?mt=8

Driving to the event? Check out ParkWhiz, which offers pre-booked, guaranteed rate parking around the city. Simply input your destination and find parking!