Our 3rd HAPPY HOUR will be with Brian & Muriel Windsor from Lusaka, Zambia! Updates will be given to you personally!
About this event
Hear about what is currently happening in Lusaka, Zambia! There will be an opportunities to ask Brian & Muriel questions!
For those who have or are currently supporting the Windsors - Thank you! We can't wait to see you during Happy Hour.
See you on Thursday April 30 @ 7:00 - 8:00 PM!
CLICK HERE TO VISIT OUR WEBSITE TO LEARN MORE
ABOUT THE GRACE PROJECT AFRICA:
The Grace Project is focussed on training pastors who are called but have not completed grade 12 (literacy issues) and lack of finances (poverty issues). Our model is a 12x12x12 model in keeping with Jesus` educational model. It is transformational and practical, and because of the small class size it is highly relational. Most students show up to class 15-20 min early, this is a testament to their eagerness to learn, given that the African culture does not have a high regard for time.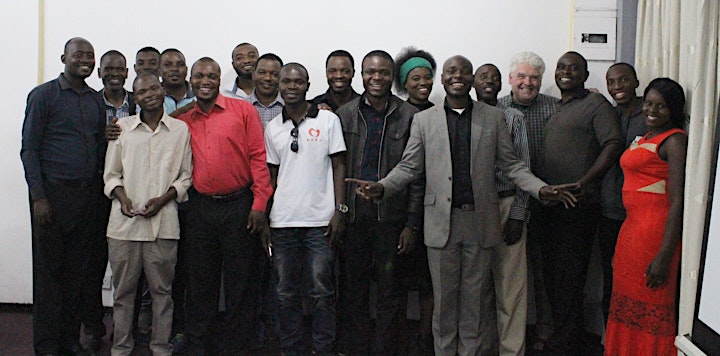 How Happy hour Works:
- Once you register, you will receive a confirmation email. You will then receive another email with the zoom link 2 hours prior to the session. And a final email with the zoom link right at the starting time. Click on "VIEW NOW"
- We ask that you stay muted once you enter the session
- We will start at 7:00PM (EDT) sharp
- All questions are asked to be typed out in the chat that can be found on the side or bottom of your screen. We will then read out your questions during the question period
- After the session is over, we will leave it open to allow some time for fellowship with one another and with the Missionary Rep(s)
Thank you from all of us at MVC!