Happy & Healthy Hormones for Men & Women with Dr. Dan Purser

Saturday, February 28, 2015 from 9:00 AM to 5:00 PM (CST)
Event Details
Healthy & Happy Hormones

for MEN & WOMEN
Saturday, February 28th
9am – 5pm
$75 pre-registration/$100 at the door
Only 64 Spots Left! 
Health Concerns:
Headaches ~ Migraines ~ Lack of Libido ~ Hot Flashes ~ Stress
Insomnia ~ Night Sweats ~ Infertility ~ TMJ ~ Hair Loss ~ Dryness
Dan Purser MD
Doctor of Preventative Medicine, will go in-depth into how hormones work in our body, what products to be cautious about, and how to balance your hormones using natural products. Purser is a master in research and patient relations as he cares about your questions and finding you the answers and solutions you agree upon.  A true doctor healer!
Richard Steslow DO headlining the event with Basic Nutrition, Organic Gardening, & Recipes for Healthy & Happy Hormones!
This is an event that educates you through research and learning:  how to read your own bloodwork and work with your own doctors.  Knowledgeable about hormones, hormone health concerns, hormone products, and blood levels, will give you the  questions to ask your own doctors and how to help yourself through your journey of healing.
Having a good hormone panel completed by this event and having the results with you will be helpful but not mandatory.  How do you get a good panel?
Join Dr. Purser's mailing list and the panel will be sent to you directly via email:
You can go to DirectLabs from his website or visit your own doctor to get your labs drawn.
Dr. Purser is a consultant for Young Living Essential Oils.  This is not a Young Living sponsored event, but Young Living products will be discussed in the presentation.
Special Session:
Friday, February 27th at 7pm & Sunday, March 1st at 9am - SOLD OUT! 
One on One in a group setting with Dr. Purser!!!
Location: Health Doctors Ltd. 28379 Davis Parkway, Warrenville, IL 60555
Personal Consult with Dr. Purser to review your Hormone Blood results within a group setting with 20 other people.

The 20 spots on Friday, Feb.27th and the 10 spots on Sunday, March 1st have SOLD OUT! If you would like to be added to the waiting list for either day, please email ashley.jhot@gmail.com  

You must have your completed Hormone Blood Panel suggested by Dr. Purser with you. 

Blood work is at your own expense and from the source of your choice.

Send an email to

ashley.jhot@gmail.com

 with your name, cell phone, and email to be added to the waiting list

This will be open until it fills up.  

We will have a waiting list in case of cancellations.  

There will be a deposit of $20 to hold your spot that is non-refundable and will go towards your final payment of $100 per person ($450 value)
Agenda for the day:
8am - 9am                 Registration
9:00am                       Introduction
9:15am                       Dr. Richard Steslow - 
10:15                           Dr. Dan Purser 
12:15pm                     Lunch on your own
1:30pm                       Dr. Dan Purser
4:30pm                       Questions & Answers
Room Blocks for the event have been made at the following hotels:
Chicago Marriott Naperville (Reservation cut off 2/13)
1801 Naper Blvd Rd., Naperville, IL 60563
1-800-MARRIOTT 
Block Name: Hormone Health 
$99/night
Country Inn & Suites (Reservation cut off 2/13)
1837 Centre Point Circle, Naperville, IL, 60563
(630)505-3353
Block Name: Hormone Health Conference
$84/night (Includes hot breakfast & Shuttle transportation within 10 min radius of hotel)
VENDOR TABLES - Guidelines are products for sale, not services.  We will not duplicate products on different tables.  Individual 8 ft. tables are $50 each.  Event tables will be outside the event and only open from 8am  - 9am, during lunch, and from 4:30pm - 5pm.  Please email us to let us know you are interested in a table.  If you have a service you would like to promote, feel free to put your informaiton on our FREE info table.  Bring enough for 200 people.
For questions, feel free to reach out to Pamela Hunter 630-248-6575 or email at pamela.hunter@me.com
When you register for this event, it is a final sale.  There are no refunds or exceptions.  We will mail you the packet of information if you register and cannot attend.  This is worth the registration fee alone.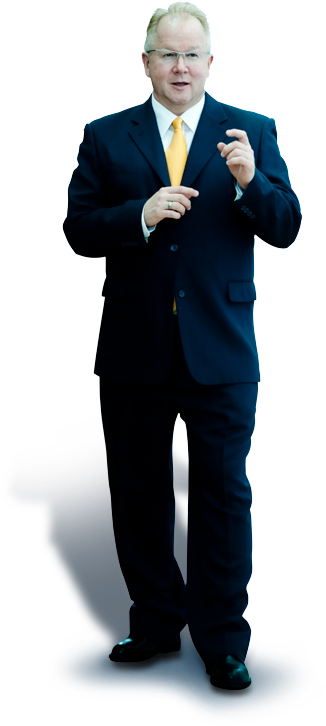 Dan Purser MD graduated with Honors from Brigham Young University and the University of Mississippi School of Medicine. Purser is an avid endocrinology researcher, internationally known entertaining and dynamic educator to the public and to physicians through book, radio and product tours. He is often voted the Most Popular Speaker at conferences. Purser has 10 bestselling books plus a textbook; 7 of which have been #1 on Amazon in several different categories. In addition, Purser is the founder of successful health product design companies which manufacture products for various nutraceutical companies worldwide.
He is a BIG fan of Disneyland and Disney World where you can find him in his off time with his wife and family.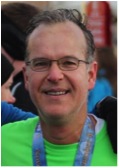 Richard J. Steslow, D.O. is a Family Practice Physician with a special interest in Nutritional Medicine.  Dr. Steslow has owned his own practice for the past twenty-two years, and currently maintains his offices, South Naperville Family Practice, Ltd., in the Rush-Copley Heart Institute in Aurora, IL.
Dr. Steslow grew up in Oak Lawn, IL, a south suburb of Chicago.  After attending college and graduating with a Bachelor of Science Degree in Biochemistry from Benedictine College, now Benedictine University, in Lisle, IL, Dr. Steslow attended Chicago College of Osteopathic Medicine in Chicago, IL, now Midwestern University.  Upon graduation from medical school with a D.O. Degree, Dr. Steslow completed his formal training with three years of residency and one year of internship at Resurrection Hospital, Chicago, IL.
Frustrated with the results of traditional pharmaceutical approaches to the treatment of such common medical conditions as hypertension, heart disease, diabetes, and obesity, Dr. Steslow began to extensively research the three macronutrients; protein, fats, and carbohydrates in order to finally understand how the body uses each of these components alone and in combination with each other.  Dr. Steslow, has over the past ten years, developed a nutritional approach, Nutritional Nirvana, to treat these medical conditions effectively, reducing reliance on traditional drug therapies, and in many cases achieving total removal of common pharmaceutical treatment.
For the past several years, Dr. Steslow has been speaking professionally concerning his findings and his nutritional approach.  Dr. Steslow presents his Nutritional Nirvana seminar for the public at Rush-Copley Hospital in Aurora, IL.  He has presented before many organizations including, the City of Naperville, Caterpillar, and at several events sponsored by the American Cancer Society.  Dr. Steslow has also been presenting Continuing Medical Education Seminars on nutrition and combining traditional and nutritional approaches to medicine.  While continuing to present Nutritional Nirvana seminars, Dr. Steslow has developed an educational workshop series, Nutritional Nirvana; The Living Workshops, in eight week, one hour formats, which are offered to the public and his patients.  The emphasis and focus of Nutritional Nirvana; The Living Workshops is education.  Dr. Steslow believes that only through education, or re-education, if you will, can the concept of what you need to eat to "grow healthy" be understood and applied to "real" everyday life.  Main titles and topics of the workshops include; Metabolic Syndrome, Insulin Resistance, Protein, Carbohydrates, and Fats: Just the Facts, Get Up and Move! and Ideas, Ideas, Ideas.
Dr. Steslow's goal is to change, through education, the way everyone eats, from early childhood through senior life, in order to live healthier and happier longer.  
When & Where

NIU Naperville
1120 East Diehl Rd
Naperville, IL


Saturday, February 28, 2015 from 9:00 AM to 5:00 PM (CST)
Add to my calendar