Happy Glass - Libations and Open House with McGrory Glass
Description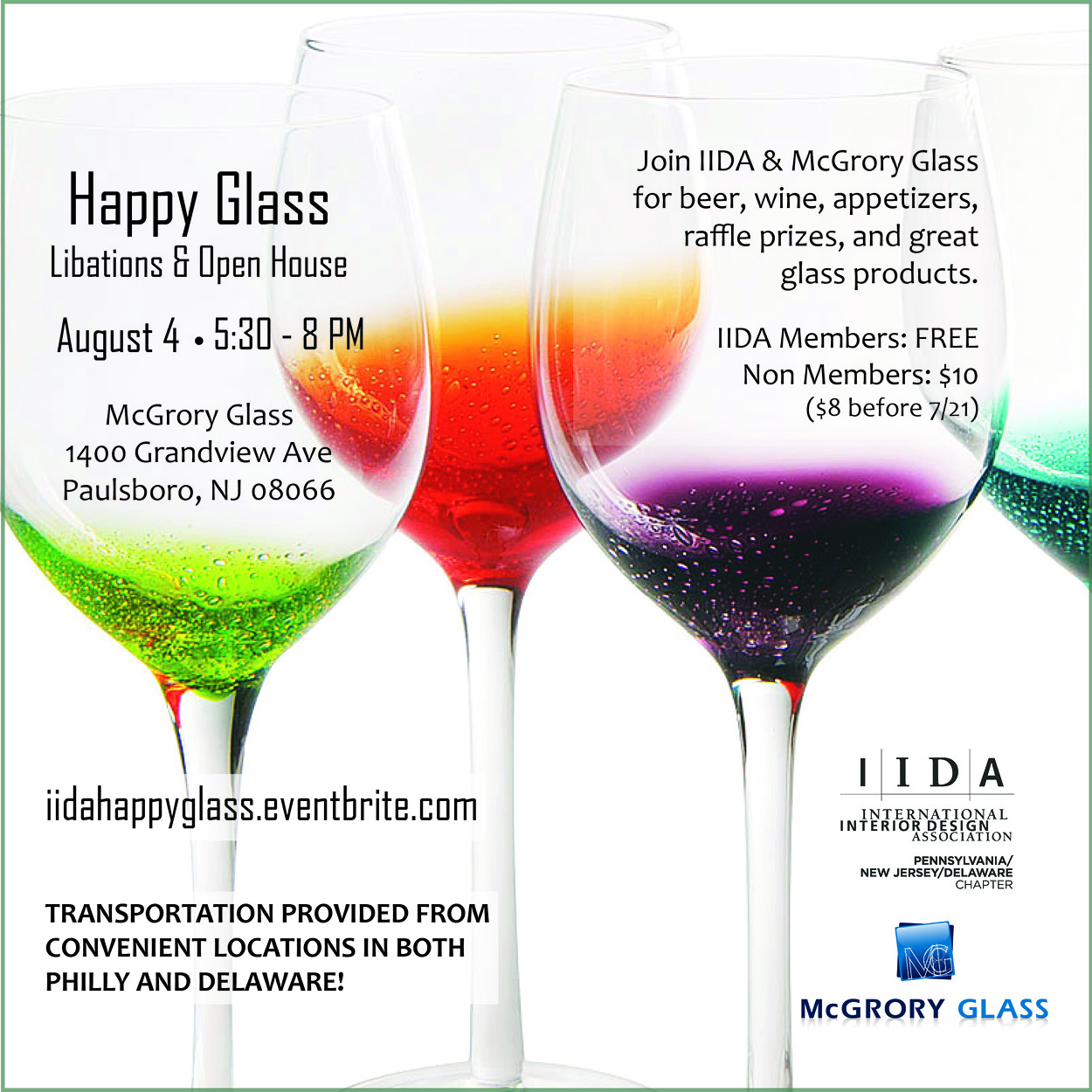 Join us for an evening full of good food, great drinks and all things McGrory glass. An awesome happy hour equipped with networking and raffle prizes will be followed by a tour of McGrory's showroom and on site manufacturing plant. The tour will highlight some glass processes such as tempering, laminating, heat soaking, back painting and digital printing.
The McGrory Glass 108,000 sq. ft manufacturing plant runs entirely off of solar energy and recently celebrated its 4th year of photovoltaic inception. The building's 30 year high efficiency roof covered with solar panels will pay for itself in less than ¼ of the time with positive cash flow from day one. Join us on August 4th to learn more about McGrory Glass and all the great things they are doing for the world and our local design community.
For more information on McGrory glass, please visit: www.mcgrory.com
Shuttles will be provided from locations in both Philadelphia and Delaware to bring guest to and from the showroom. More information on shuttle departure times to come. Parking is available on site at the McGrory showroom for all other guest commuters.
There wil be multiple tours throughout the night. Tours will be departing at 6:30, 6:45, 7:00 and 7:15 PM.
Please direct any questions to:
Brianna Nastasi – brianna@mcgrory.com
Jill Riley – jill@contractenvironments.net
Alexandra Overton – aoverton@ewingcole.com